Paul Butler
RARE GODFATHER
|
PARROT MAN
Paul Butler's life has been inspired by pride—though not his own. Through his signature "Pride Campaigns," Paul pioneered a methodology-turned-model for behavior change at Rare that empowers everyday individuals to manage and protect some of the world's most critical natural resources. "Pride is a universal motivator," he says. "And it can positively change people's relationship with nature."
Paul's life changed when he landed in St. Lucia and agreed to help their forestry department save an endangered parrot. 43 years, 60 countries, and over 450 campaigns later, Paul remains just as spirited and inspired by the individuals and communities, like those of St. Lucia, who mobilize their people to protect nature. "Sure, I'm inspired by the Gretas and David Attenboroughs of the world who continue to move us, educate us, inspire us. But I'm just as inspired by the local people living in threatened ecosystems who I can see first-hand doing extraordinary things for our planet."
Having semi-retired from Rare last year, Paul is reflective on the topic of work. "My life has been Rare," he explains. "Seeing what we could lose and what we've already lost…that has inspired my life and my life's work. It's why I got into conservation and why I have stayed."
Who inspires Paul Butler?
Paul is inspired, quite literally, by everyone who dedicates their lives to conserving nature, wildlife, and wild places. His inspirations generally fall into three categories: "Individuals, like St. Lucia's late Chief Forest Officer, Gabriel Charles, who are committed to conserving their country's natural wonders. Tenacious Pride campaign managers around the world who have fought against apathy, injustice, and inequality. And visionaries, like Rare's own Brett Jenks, who set big, hairy, audacious goals for themselves and others." Ever humble, Paul laments that naming any one individual implies that anyone not named is less inspiring or unimportant. "Inspiring people have been ever-present in my life and work around the world. And for that, I'm truly thankful."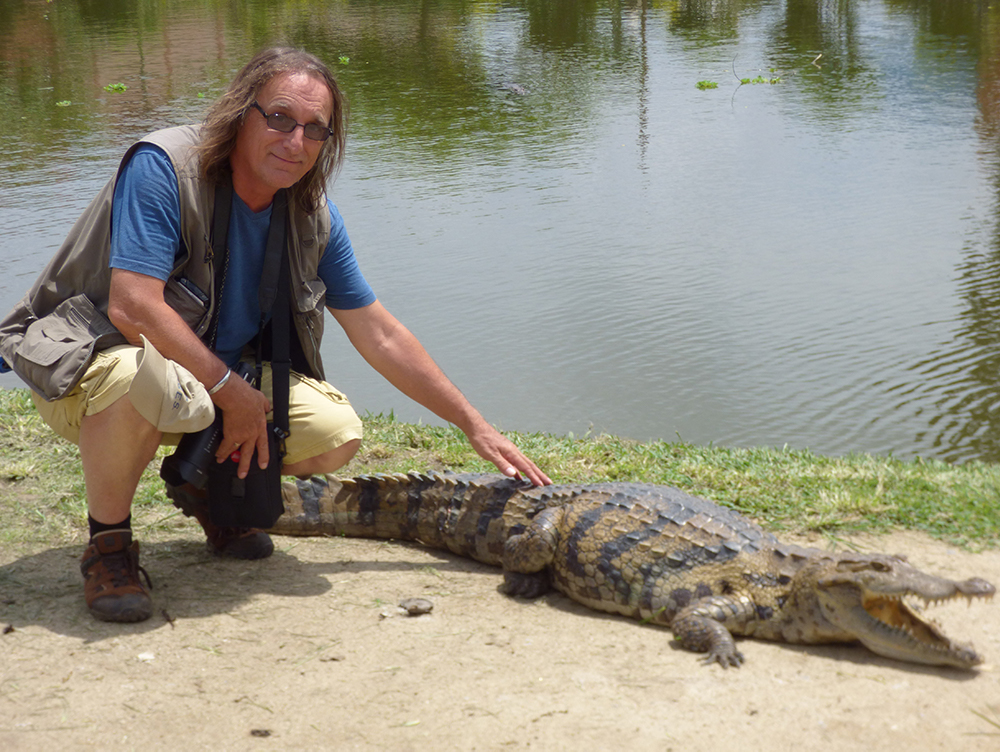 .
Get Inspiration in your Inbox
If these stories inspire you, join us in creating a world in which both people and nature thrive. Sign up to receive a regular dose of inspiration and insight delivered to your inbox, from Rare with love.