Shifting Climate Culture Now

Why do we need a climate culture?
Climate change forms the existential crisis of our time. Today, 72% of Americans see climate change occurring, and two-thirds feel a personal responsibility to reduce global warming. The trouble is, Americans don't know what to do. We need to help them shift to taking climate action.
What can Americans do to fight climate change?
Fortunately, Rare has identified the highest-impact behaviors that Americans can adopt to reduce their greenhouse gas emission significantly. If an additional 10% of Americans adopt these behaviors, it will reduce U.S. emissions exponentially—by nearly as much as the combined annual emissions from New York, Los Angeles, and Chicago (the three largest U.S. metro areas).
Rare's U.S. climate program harnesses our expertise in using the science of human behavior to empower tens of millions of Americans to act against climate change. Collectively, individual actions can reduce emissions significantly while strengthening the constituency demanding climate-positive policies. While we still need larger changes from corporations and governments, we can each find at least one way to make positive changes now.
The areas and behaviors that matter most for individual American action
Eat more veggies
2/3 of Americans have already started eating less meat2. This is great news because a plant-rich diet is healthier and at least 50x less carbon intensive3.
Buy Carbon Offsets
Carbon offsets are investments in projects that take carbon out of the atmosphere—like planting trees or capturing emissions. It cost 7x less to offset the typical American footprint than most people expect4.
Switch to clean energy
Moving to renewable energy sources is one of the most important actions you can take to reduce your impact—whether you buy renewable energy from your provider, or purchase rooftop solar5. While the cost of solar panels has dropped 70% since 20106, 97% of Americans over-estimate the cost7.
Cut food waste
Over 40% of American adults say it would be "easy" or "very easy" to reduce their food waste8. Reducing food waste means using fewer resources to get the food to your table and sending less food to the landfill where it produces methane— a potent greenhouse gas and major contributor to climate change.
Drive electric vehicles
More U.S. commuters get to work without a car than in the past9. But for the majority who do still rely on a car, driving an electric vehicle offers a lower long-term total cost of ownership10 and drives down carbon emissions.
Fly less
Flying one less time for frequent business travelers was easily achieved with a global pandemic. But as restrictions lift, will you continue to make more effective use of technology to avoid the high carbon impact of frequent flying? It's a change that will save companies money, and give you more time at home.
Get Engaged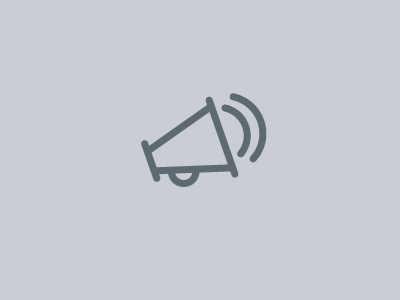 Humans are social creatures. We pay attention to what our friends and neighbors are doing and saying. Just talking about these changes with your friends, colleagues and family is one of the biggest contributing factors to reducing your carbon impact. Two-thirds of Americans think that citizens should do more to address global warming11. But most of us don't talk about it. With Climate Culture, we aim to change that.
If publishing a list of climate-friendly changes worked to change people's behavior, humans would have solved this by now. Rare's decades of work to inspire individual and community change have taught us a good deal about human nature. We make changes when we see our friends and neighbors making them. And, we make changes when they're easier to make.
Rare's core strategy engages people's social nature, showing how these actions fit into busy lives, and encouraging those who adopt the behaviors to share their journeys. The program applies behavioral science to build momentum through four channels:
Four strategic channels:
Green Benefits
for employers
Digital Campaigns
for social media and online
Entertainment Lab
for streaming, TV and Film
What can you do? Download the Climate Culture overview.
Are you one of the majority of Americans that wants to take personal action on climate change? Download a two-page overview and get started on taking action today.
Sparking the Conversation
Webinar
SXSW via Zoom – Climate Culture: 7 Steps to Impact Climate Change
Tune in for a 50 minute, fact-filled presentation about the 7 most impactful actions that individual Americans can take to reduce our carbon footprint.
Story
BE.Hive Brief
In March 2019, Rare convened leading voices in climate science, academia, conservation, and business to explore behavioral approaches to inspiring climate action.
Report
Changing Behaviors to Reduce U.S. Emissions
Climate Culture was sparked by our research that found voluntary actions at the individual and household level can significantly contribute to overall U.S. emissions reductions—even in the absence of policy changes.