Transforming smallholder
agriculture
as
a climate solution
, in Colombia and beyond

---
Regenerative farming in Colombia
Rare's regenerative farming program, Lands for Life, seeks to transform and reimagine how we farm for the future. Through Lands for Life, Rare partners with farming communities in Colombia to implement regenerative and low-carbon agriculture as a powerful climate solution.
The program is Rare's answer to increasing food and economic security among the world's smallholder farmers.
---
What's New
Farming with Fernando and Anarsila in Colombia
Rare Quotes with Monica Varela, VP of Lands for Life
Planting a Tree is Planting Life

---
Transitioning to
low-carbon, regenerative
farming
Rare supports farmers and their communities to adopt the most impactful technology, mindsets and regenerative practices that safeguard people, nature, and the climate.
What is regenerative farming?
The people and practices of regenerative farming
Tackling climate change in Colombia with UK Pact
Where we work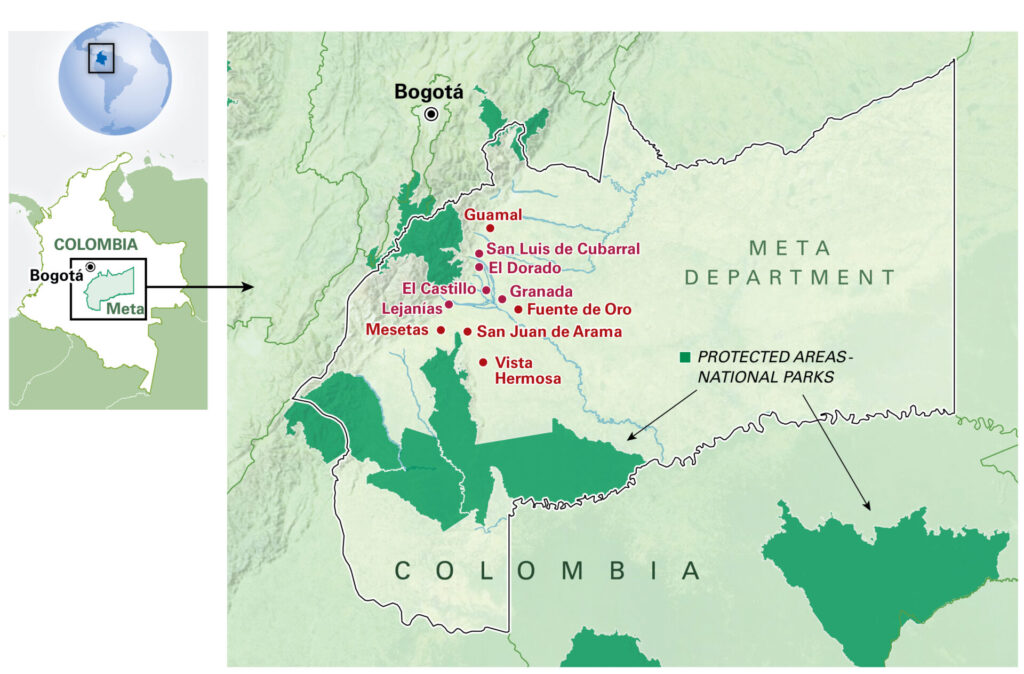 Empowering c
ommunity-led
m
anagement
Rare partners with smallholder farming communities, builds peer-to-peer networks, and uses the science of human behavior and social marketing to empower these communities to protect and manage their resources regeneratively and collectively.
Our d

onors and p

artners

Field Partners:
Meta Governor's Office (Secretary of Agriculture and Secretary of Environment), Major Offices,
Cormacarena (Environmental Authority), Universidad de los Llanos (UniLlanos), BioCarbon Fund 
Farming Tutorials (Spanish)
Regen Ag Needs Behavior Change
Contact us
For more information on Rare's work related to regenerative farming in Colombia, please contact us at info.landsforlife@rare.org.