Change How We Protect Productive Landscapes in Colombia and Beyond
---
The Issue
Farming in the face of climate change involves grappling with the unexpected. Rural populations, whose livelihoods depend on agriculture, are particularly vulnerable to climate variability and changes. And in a country like Colombia, where the government is struggling to revive conflict-ridden rural areas, the need to safeguard the environment and regain communities' trust is paramount. Farmers and communities need to be empowered to become change agents themselves.
---
The Opportunity in Colombia
In Colombia, the agricultural sector holds the key to the country's thriving landscapes and people, and climate-smart agriculture holds the promise—for improved yields and productivity, safeguarded habitats and biodiversity, increased climate resilience, and improved livelihoods for millions of people.
Land Use Produces Over Half of Global Greenhouse Gas Emissions
Small-Holder Farmers Represent 81% of Total Farms in Colombia
90% of all Small-Holder Farmers Receive No Training on Sustainable Agricultural Practices




If Earth's biodiversity were a country, it could be called Colombia. It's home to one of every 10 species of flora and fauna in the world."

National Geographic
Our Solution
To initiate more climate-smart agriculture throughout Colombia, Rare will work with farmers and partners to redesign farming systems using approaches steeped in ecosystem-based management and behavioral science principles.
Agricultural extension services will be a key entry point for advancing such integrated approaches. Rare will bring its expertise in behavior change to help shape and implement transformative agricultural extension services in ways that have global replication potential. By working with, and expanding, a network of enlightened extensionistas, Rare will contribute to driving change at scale.
Rare's Extension 2030 Strategy protects watersheds and other productive landscapes in Colombia. There has never been a better opportunity to ensure climate-smart agriculture. The time for change is now.
The biggest challenge was restoring trust in the institutions. However, being able to see a CVC staff member implementing the project, planning with the community and socializing the results, allowed the community to trust us and share their life projects."

Monica Rivera, Rare local leader in Colombia
Where We Work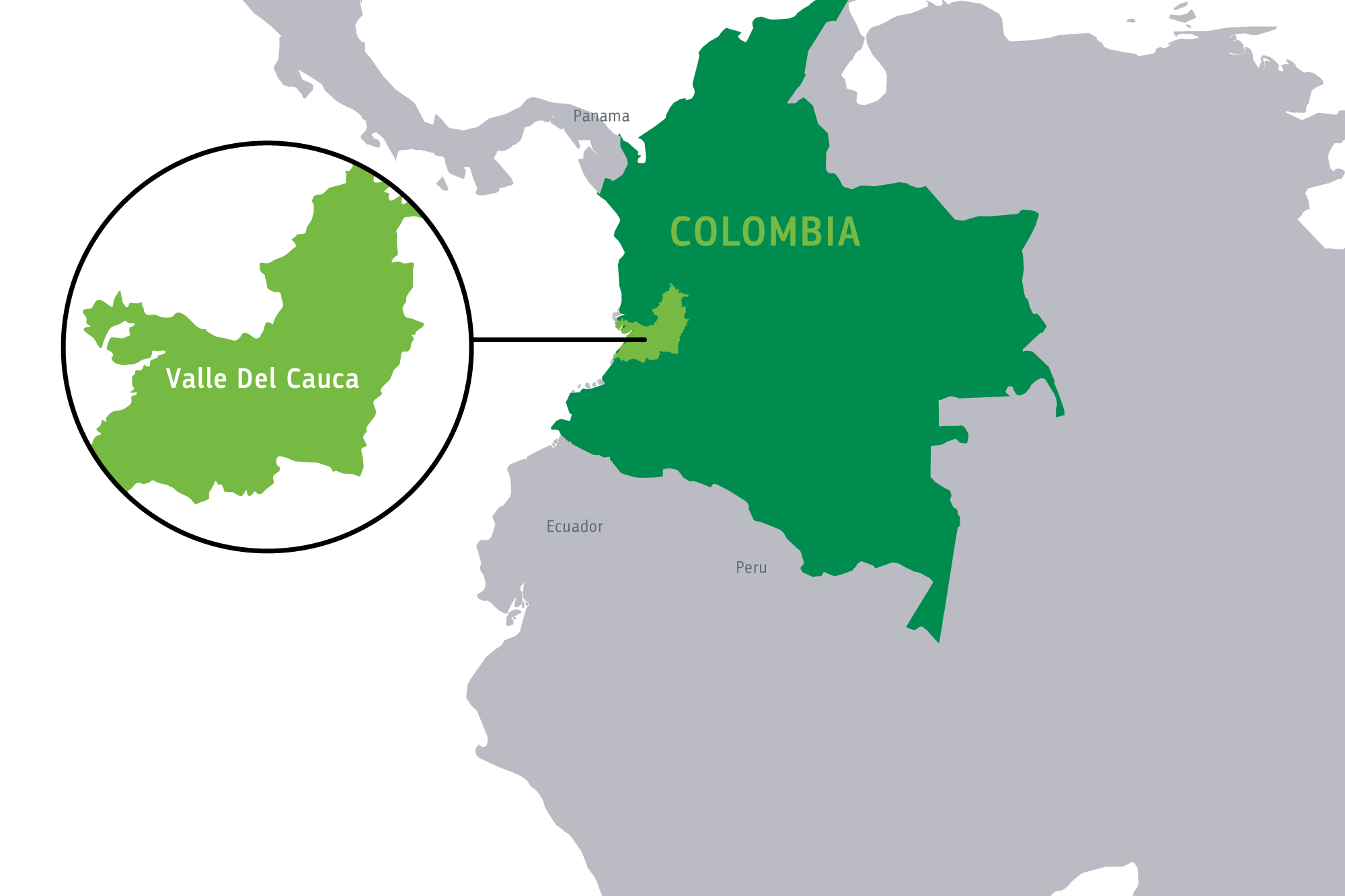 Partnerships
Rare has built a strong and diverse network of partners in Colombia, including local and international entities like Fundación Natura and Proaves and The Nature Conservancy. This diverse partnership network also includes corporaciones like Corpoguavio and Corporación Autónoma Regional del Valle del Cauca, water utilities such as EMCALI and Aguas de Buga, as well as partners in the Ministries of Environment and Agriculture who provide invaluable strategic and technical support.
Additionally, Rare establishes partnerships with entities and scientists in fields such as hydrology modeling, innovative financing, and sustainable markets. Rare is an investor partner in the 20 x 20 Latin America forest restoration initiative and its work has been highlighted in 20 x 20 presentations at the climate change conferences (COPs) in Lima, Peru and Paris, France.
Colombia: Water and Life in El Rincon
Join Rare and photographer Jason Houston on an immersive journey into El Rincon, Colombia to see how local communities are preserving critical sources of clean fresh water.
Contact Us
For more information on Rare's work on watersheds and other productive landscapes in Colombia please call or write:
Calle 38N # 6N-35
Hall Empresarial – Centro Comercial Chipichape
Oficina 632
760046
Cali – Valle del Cauca
+57 2 3480122
Carrera 16 # 96-64 of 410.
Bogota D.C Colombia
+57 1 611 4966