Restoring, protecting, and managing our coastal seas.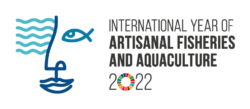 ---
Fish Forever is a global program to revitalize the world's coastal fisheries.
Our work empowers coastal communities and their local leaders to protect, restore, and manage the coastal waters and habitats on which we all depend.
Revitalizing our coastal seas and communities
Together with partners, Rare systematically improves how we manage and protect our ocean's most valuable waters.
The Case for Protecting and Managing the World's Territorial Seas
Rocky Sanchez Tirona at the Our Ocean Conference
---
Empowering communities to co-manage their fisheries
Fish Forever mobilizes coastal fishing communities, their local leaders and governments to establish community-based management of coastal fisheries.
A community-based management approach
Managed access fishing areas with reserves
Networking marine reserves
---
Fish Forever around the world
Applying the sciences of human behavior and nature
Fish Forever applies insights from biological, behavioral and social sciences to achieve tangible, sustainable, and long-term results for the climate, biodiversity, gender equity, livelihoods, food security and fisheries productivity.
---
Building climate resilience
Fish Forever works with fishing communities and their local governments to build their social, ecological, and economic resilience to climate change.
---
Advancing innovative finance
Fish Forever's innovative finance work empowers coastal fishing communities to capture the benefits from effective coastal fisheries management and build their financial resilience to crises and shocks.
Building financial resilience
Rare Quotes with Kate Schweigart
---
Fish Forever's global network
Fish Forever is a global network of over 100 staff, 150 local partners, 1,700 coastal communities, 160,000 fishers, over 150 mayors and local government leaders, and dedicated donors and partners working together to guarantee the future of our coastal seas.
.
Our Partners
The following is a sampling of Fish Forever's donors and partners (past and present).
.
The Case for Protecting and Managing the World's Territorial Seas
Report
Pathways to Establishing Managed Access and Networks of Reserves
Report
Fish Forever: Then and Now
Report
Stemming the Tide of Coastal Overfishing
Results
Progress Updates archive
Fish Forever Progress Updates
Stories related to Fish Forever
Stories
Fish Forever Progress Update
Read stories and perspectives from Rare staff and partners on the frontlines of environmental, social, and behavioral change.
A Story of Hope from the Front Lines of Climate Change
March 22, 2023
Rare and Ocean Action at the UN Climate Conference
January 10, 2023
What does the distribution of fish larvae in the ocean tell us?
September 21, 2022
VIEW MORE CONTENT
.
Stay Connected
Sign me up for occasional emails to learn more about Rare's work and how I can support its mission. I know I can unsubscribe at any time.
Are You Rare?
Take Action Today