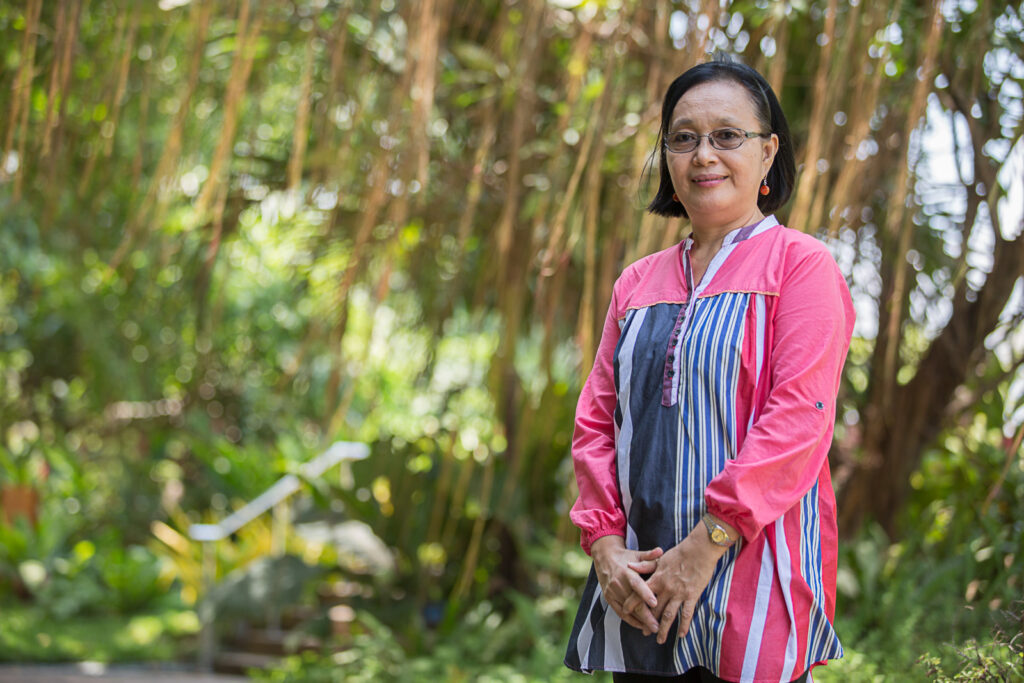 Gerthie Mayo-Anda
LAW PROFESSOR
|
NATURE'S DEFENDER
Gerthie is perpetually on guard. An environmental lawyer and professor by trade, Grizelda "Gerthie" Mayo-Anda founded a small but mighty non-governmental organization thirty years ago, the Environmental Legal Assistance Center (ELAC), to transform the traditional mindset of lawmaking in the Philippines. More than her profession, she feels responsible for protecting nature and those who rely on it. "Activism comes naturally to me," she says. "And I take my commands from nature."
Gerthie could easily lose hope in humanity. Her father, a highly regarded prosecutor, was publicly murdered. Law colleagues and friends have been kidnapped and killed for their environmental activism. And her quest to help the province of Palawan's sacred indigenous communities defend their land from corporate interests like mining requires "eternal vigilance" as permits formerly defeated resurface years later. Yet, despite adversity, Gerthie believes that good will prevail over evil and action over inaction. "You can't be complacent, but we have to enjoy the journey, even if we sometimes lose the battle."
She models her advocacy after public interest environmental lawyers, like the Philippines' late senator Jose Diokno and India's MC Mehta, and indigenous peoples' elder leaders in the Philippines, like Tito Mata. "When I last saw Tito, he was 100 years old, and I said, oh, you're still alive, battling the same adversary! And he said that the cement company we fought against (and won) years ago again applied for permits. I hope to reach 100 years old, like Tito, so I can still influence like him and maybe inspire more people."
Who inspires Gerthie Mayo-Anda?
In addition to Jose Diokno, MC Mehta, and Tito Mata, Gerthie remains inspired by the people and places that heavily influenced her life's trajectory. "My father, before he died, told me to 'be good to people.' My college education shaped my desire to fight for justice. And reading the Encyclicals encouraged me to use my law skills for the greater good."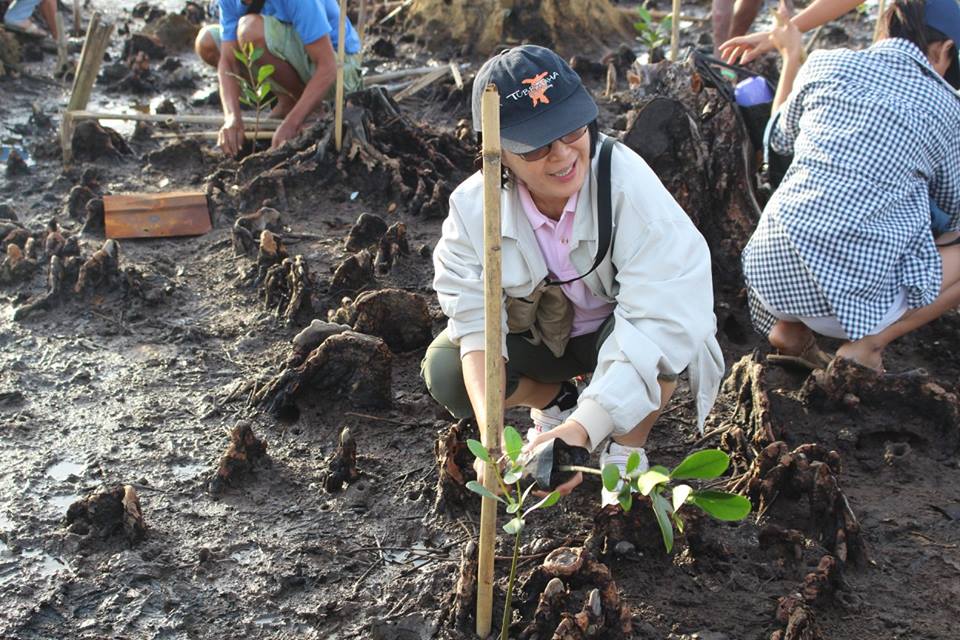 .
Get Inspiration in your Inbox
If these stories inspire you, join us in creating a world in which both people and nature thrive. Sign up to receive a regular dose of inspiration and insight delivered to your inbox, from Rare with love.