Building durability in coastal fisheries 
Last month I had the opportunity to visit coastal fishing communities in the Philippines with Fish Forever, Rare's coastal fisheries program. I have only been to the Philippines once, briefly, so I was excited to learn more about how its pioneering marine conservation efforts are adapting to today's challenges. And, of course, I was ready to experience everything I had heard about the country: excellent food, generous hospitality, ubiquitous karaoke, and incredible biological diversity.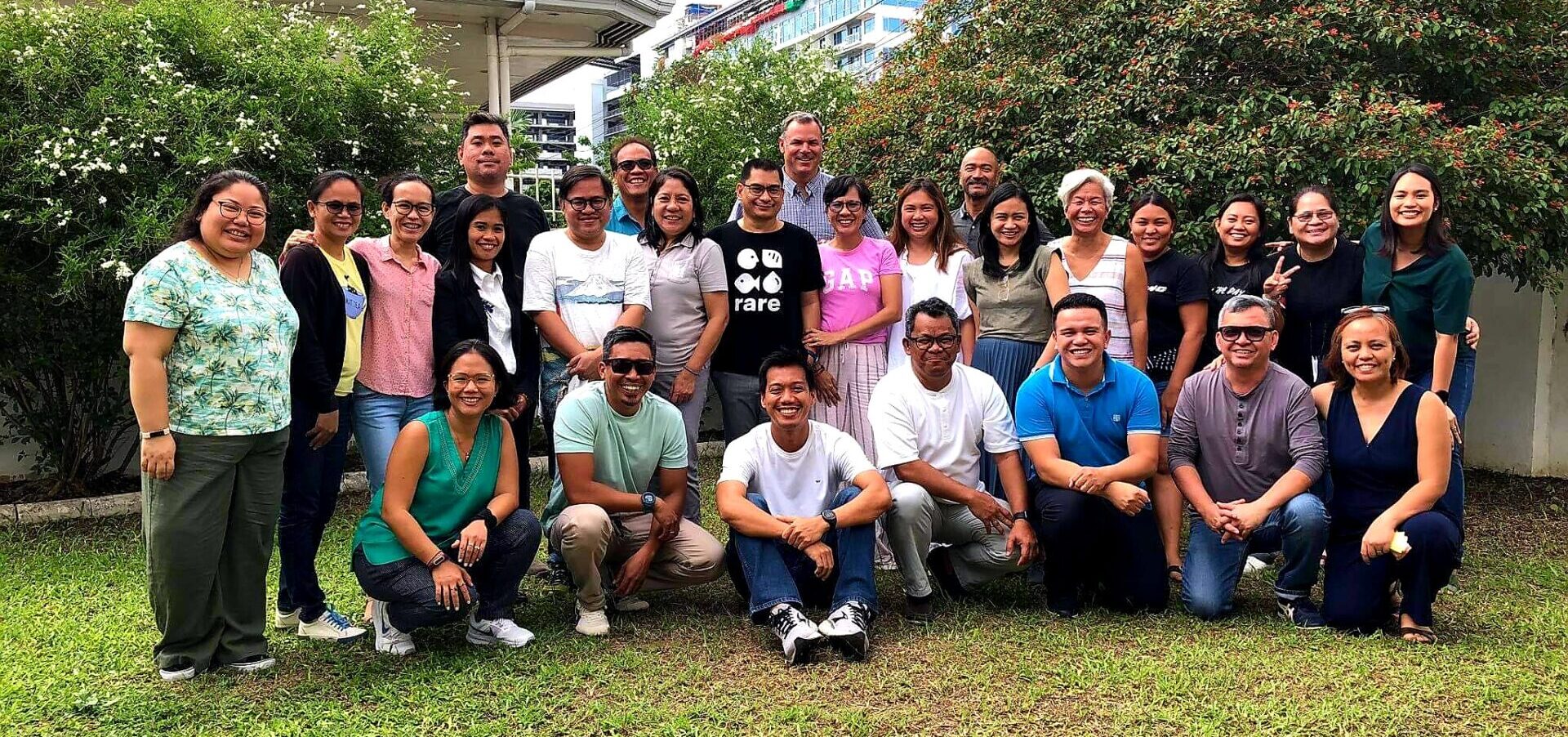 Community-led coastal fisheries management in the Philippines is advancing under 12 newly established Fisheries Management Areas (FMAs). These areas seek to manage fisheries on an ecosystem scale and, along with other reforms, curb Illegal, Unreported, and Unregulated (IUU) fishing and improve the management of shared stocks. Significantly, they still rely on successfully managing coastal waters locally. The FMAs are a powerful tool for thinking about conservation at scale, but I am struck by how much they align with the enduring evidence that "all conservation is local." 
With the Rare team as my guide and our explorations in Cebu and Southern Leyte in the southern Visayas Islands as my backdrop, I revisited some conservation history and got up to speed on our work. In the 90's, the Philippines government decentralized managerial authority of its nearshore waters to local municipalities 15km (about 9.32 mi) out to sea. This law created the country's strong foundation for a community-based approach to marine conservation. Since the mid-1970s, the government has created over 2,000 marine protected areas (MPAs), managed locally by coastal municipalities, to protect its coastal marine ecosystems; the Philippines has some of the planet's most biodiverse marine areas.  
The FMAs previously referenced continue to build on this history to advance fisheries management and conservation at larger scales. Today, the country is beginning to discuss how the system dovetails with its 30×30 commitments to the new Global Biodiversity Framework. 
The Philippines' MPAs are notoriously small compared to other MPAs worldwide, but importantly, a significant portion of these areas are working. The early documented success of some of the Philippines' first MPAs in Sumilon Island accelerated demand for replication nationwide. Across the Rare supported sites where we have active data collection, the reserves are, on average, helping triple the fish biomass the coastal municipalities manage. While diving in Southern Leyte, in the Napento MPA, among others, I also personally saw what an effective MPA looked like. There was a significant abundance of grouper, parrot fish, and snapper and impressive coral cover in a site well-known to the area's divers. 

Rare is just beginning to work with small-scale fishing communities in Southern Leyte*, so I had the fortune of speaking with coastal fishers starting their Fish Forever journey. Their immediate concern was illegal commercial fishing encroaching on their waters, negatively impacting their ability to catch fish. And as if addressing this complex and political issue wasn't enough, they were still recovering from the impacts of 2021's (super) Typhoon Rai/Odette—the second costliest typhoon in the country's history after Typhoon Haiyan in 2013. They have had considerable damage and losses from these typhoons and were keen to work with Rare to create a stronger safety net for the challenges ahead. Seeing the fishers' determination to rebuild and the existential importance of our work in this new area was incredibly impactful. 
It was also humbling to be in the Philippines, experiencing Fish Forever's astounding progress and impact firsthand. The program has supported work in 10% of the country's coastal waters managed by local governments, supporting millions of small-scale fishers. The MPAs within or adjacent to the managed access areas are flourishing. Rare has facilitated over 500 savings clubs across the country, led mainly by women, which have saved over $4 million and contributed over $100,000 to social funds supporting coastal communities. Our innovative fishers' insurance program aims to target 50,000 fishers across the country, and the Rare team is directly partnering with national policymakers to help them definean OECM (Other Effective Conservation Measures) in the Philippines and how they might use it to ratchet up the requirements for conserving the Philippines' marine resources to align with global 30×30 targets.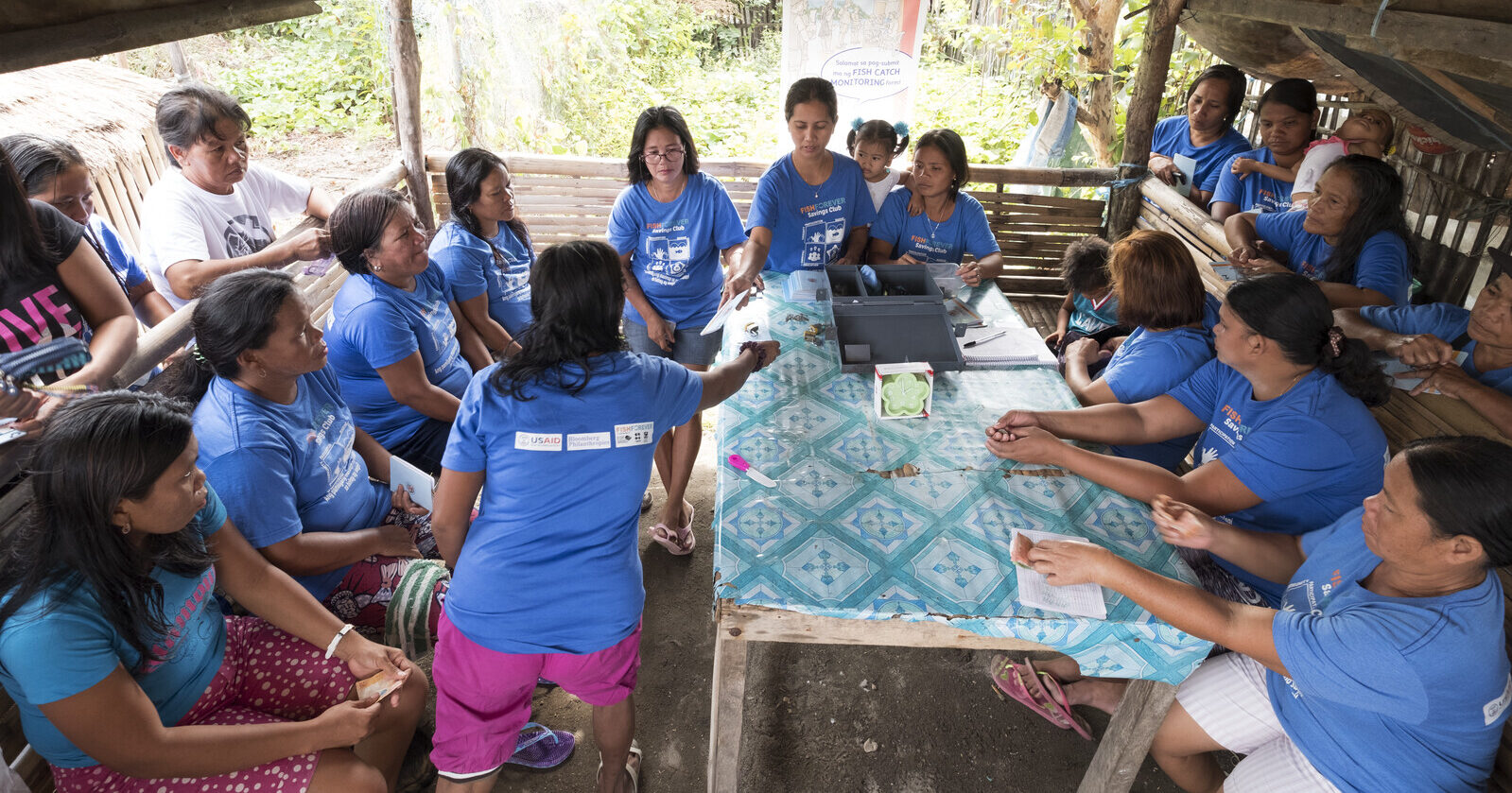 The team's capacity to accomplish this work with our community partners is venerable and inspiring. Rare truly is the leading ocean conservation organization in the Philippines, and our past work begets a promising future for protecting the country's coastal fishing sector.  
I will end my reflections by sharing some thoughts from Rocky Sanchez Tirona, Fish Forever's Managing Director (and past Director of the Philippines program), whom I met up with in Cebu upon her return from Rare's past work in Bais City in Negros Oriental. 
"I just returned from Bais City, where I met with Daisy Maturan, the acting City Agriculture Officer, and her team to hear what was happening on the ground. I hadn't been back since before the pandemic.  
Bais City was one of 17 local governments that were part of a 'lighter touch' model of Fish Forever in the Tañon Strait Protected Seascape. From 2016-2018, Bais City designated managed access areas, expanded existing MPAs, and ran community engagement and behavior campaigns. This culminated in the municipality's first coastal resources and fisheries management plan. Then in 2019, they asked Rare to help them organize an alliance of five local governments sharing the same coastline (BATaSS: Bais-Amlan-Tanjay-San Jose-Sibulan).  
Today, BATaSS is thriving, with a harmonized fisheries ordinance and joint surveillance patrols, where each member contributes a significant amount annually to support their enforcement activities. Daisy and the Bais team support their fellow members by conducting underwater surveys and loaning equipment. The Bais team is also looking to expand their MPAs to include seagrass areas and adopt more fisheries management measures to improve their 'dangit' (rabbitfish) fishery. 
I often get asked about local ownership and the sustainability of our work, and I think this is what it looks like."  
Our work in the Philippines is a north star for Fish Forever. I'm grateful to have witnessed the program's power, from initial conversations with fishers to understand how they want to protect and manage their resources to the positive impacts on nature and the benefits fishers receive from it. 
To steal a saying from the Philippines team that reflects our team's energy and work with communities in the Philippines, Magkakasama tayo: We're in this together. 
 *The Southern Leyte project is part of Rare's work with municipalities across FMA (Fisheries Management Areas) 8, where a significant component will be innovating behavioral and technological solutions for enforcement in partnership with WildAid and Minderoo Foundation. 
For more insights into Rare's world around the world, read my dispatches from Colombia, Honduras, and Indonesia.