Farming Inspiration: Reflections from Colombia
Recent UN research estimates that there are 600 million smallholder farmers globally, producing up to 80 percent of the world's food on 80 percent of the world's farmland. With a footprint that size, there's nothing small about the impact of smallholder farmers. And it makes the adoption of regenerative agricultural solutions vital for farmers' livelihoods, the people they feed, and the nature that sustains us all.
The data reflects the reality in Colombia, where agriculture and smallholder farmers are critical to the nation's economy. Agriculture accounts for nearly one in five jobs across the country. Nine in 10 agricultural producers are family farmers, responsible for over half of the country's agricultural output. Over a third of Colombia's rural producers are women.
But when I made my first visit to the country since joining Rare, meeting our Lands for Life program team and the farmers with whom we partner brought these numbers to life.
In Meta province I was honored to meet dozens of these farmers on the finca of Clemente and Alice Burgos. They have quite a few hectares under production and were generous to host farmers, some who traveled 3 or 4 hours to learn about regenerative practices that not only conserve biodiversity and enhance soil carbon, but also increase output and income for families across Meta.
Rare has been working in this province for two years to scale regenerative farming practices with a behavior-centered approach designed to reduce barriers to adoption. As I learned on Clemente's farm, the practices include consideration of soil health, composting, soil chemistry and organic fertilization, and sustainable practices for mitigating disease. On grazed land the focus shifts to planting trees that provide shade, more nitrogen in the soil, and increase carbon density in fields.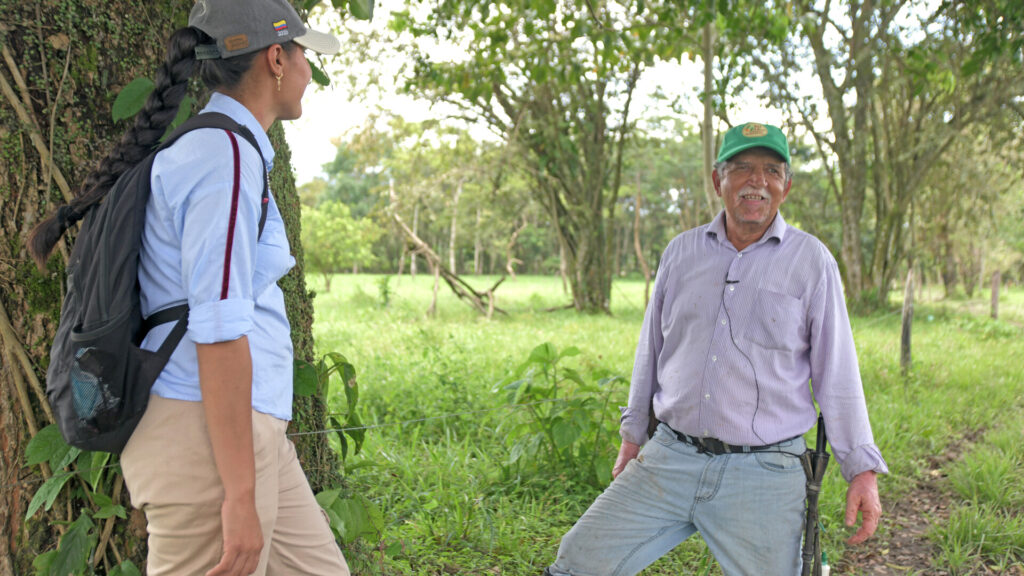 I was intrigued by the farmers' reflections on why adopting these practices means so much to them. On one end there was a universal recognition that these practices have been utilized by traditional farming communities for over 5,000 years. Others genuinely cared a great deal about the incredible wildlife and biodiversity in their farms and across Colombia. I was dazzled by the vast array of butterflies and birds that utilized these farms, in addition to the great pride farmers had in the nocturnal monkeys waiting for the sun to set in order to feed.
But global events were ever present on their minds. The global pandemic and now the war in Ukraine have led to a tripling of fertilizer prices. Self-sufficiency, sustainability, and well-being are all aligned for this regenerative approach. But shifting farming practices that go back generations is no small task.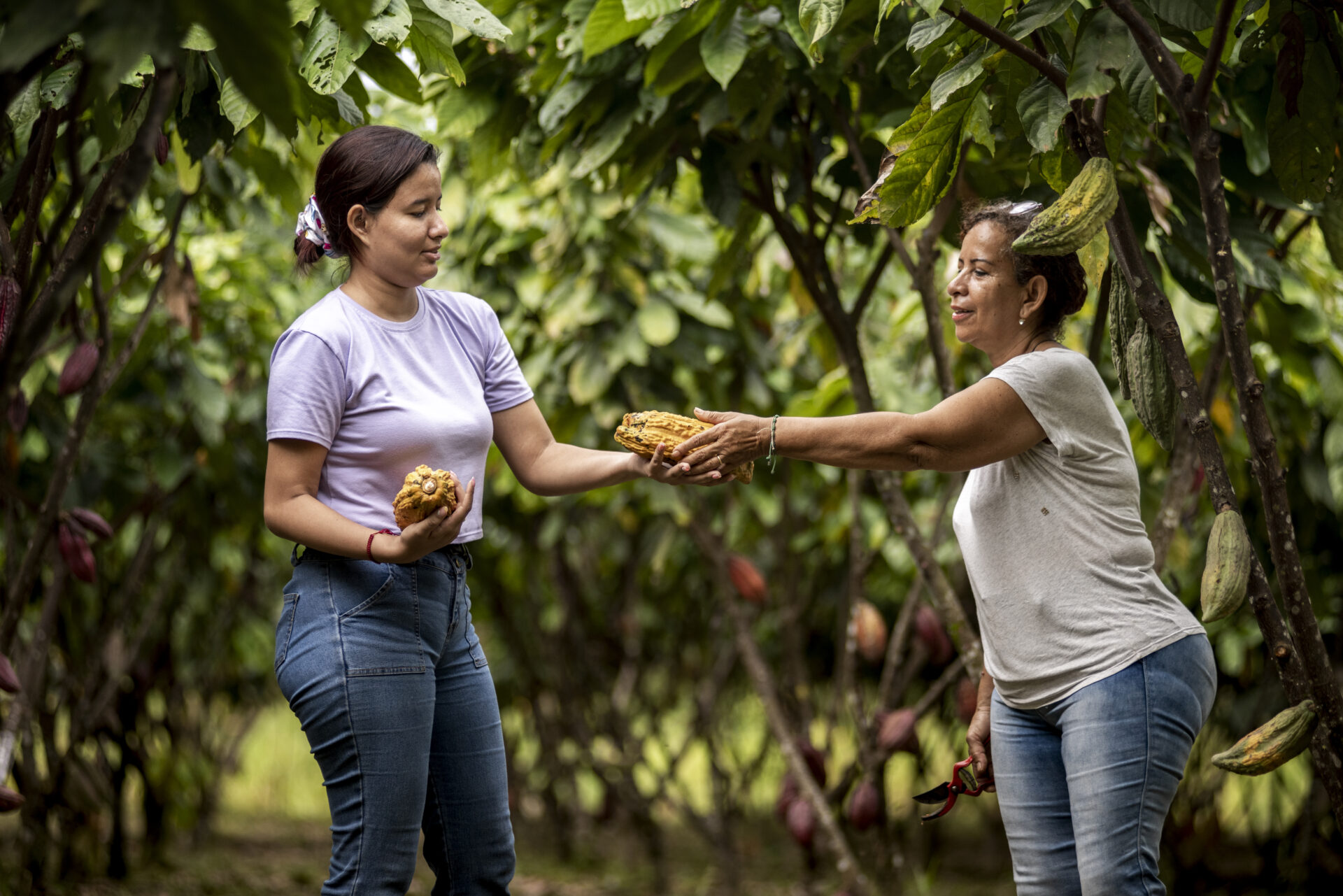 What does this all add up to?
Rare is working with Agrosavia to document the specific return terms of productivity using control and test plots across a subset of farms. Partnering with The Nature Conservancy, we are calculating the specific carbon benefit of these practices for potential inclusion in voluntary carbon markets or other climate finance mechanisms.
This work is extremely time intensive, so I was keen to learn how Rare in Colombia is piloting SMS, WhatsApp and other digital tools to connect farmers and extension agents who provide technical assistance, and scale these learnings to a much larger group of farmers than Clemente can host on his finca.
I look forward to hearing more from the Lands for Life team as the pilot scales. The passion of both the staff and the smallholder farmers in Meta province was palpable. And there is tremendous potential for increased financial returns, carbon sequestration, and improved biodiversity across Meta and beyond.
I am also very excited to return to Clemente and Alice's farm to try more of their locally produced chocolate.