Rare and 30×30: Supporting Communities, Protecting Nature
Achieving the biodiversity goals of the 30×30 campaign while meeting the needs of local communities.
What is the 30×30 Campaign?
In December 2022 at the 15th Conference of Parties (COP15) to the UN Convention on Biodiversity (CBD) in Montreal, Canada, nearly two-hundred nations agreed to a new Global Biodiversity Framework (GBF): a set of goals and targets for protecting nature and combatting the extinction crisis. This new biodiversity framework includes a target of conserving 30% of the world's lands, inland waters, coastal areas, and oceans by 2030.
---
It's not just about 30 percent. It's about the right 30%."

Campaign for Nature
---
30×30 for people and nature
Protecting 30% of the world's land and water is critical to ending the biodiversity crisis and safeguarding nature-based solutions to climate change. However, social and political hurdles can make it difficult to implement protections in coastal areas. We must achieve 30×30 in a way that reflects and includes the perspectives, priorities, and participation of local leaders and communities, whose food security, livelihoods, and ability to adapt to climate change depend on productive and resilient natural resources.
Rare's Fish Forever program helps meet the goals of 30×30 in an equitable, inclusive way, ensuring that communities' contributions to conservation and management are recognized, and that they are the first to benefit from those efforts. With a proven track record of effectively engaging coastal communities, Rare and its partners are working toward 30×30 by:
1. Prioritizing the "Community Seas", biodiversity hotspots, and coastal livelihoods
Global leaders must prioritize coastal waters in global ocean protection commitments and as part of national plans for meeting the GBF targets. As these waters play host to a unique overlap of marine biodiversity, productivity, ecosystem service, livelihoods, and society, we call this area of ocean the "community seas." Also known as the territorial seas, this thin band of ocean extending 12 nautical miles from shore is where the ocean's highest concentrations of biodiversity intersect with the areas of highest human need, yet only 17% of territorial seas are protected globally

What are territorial seas?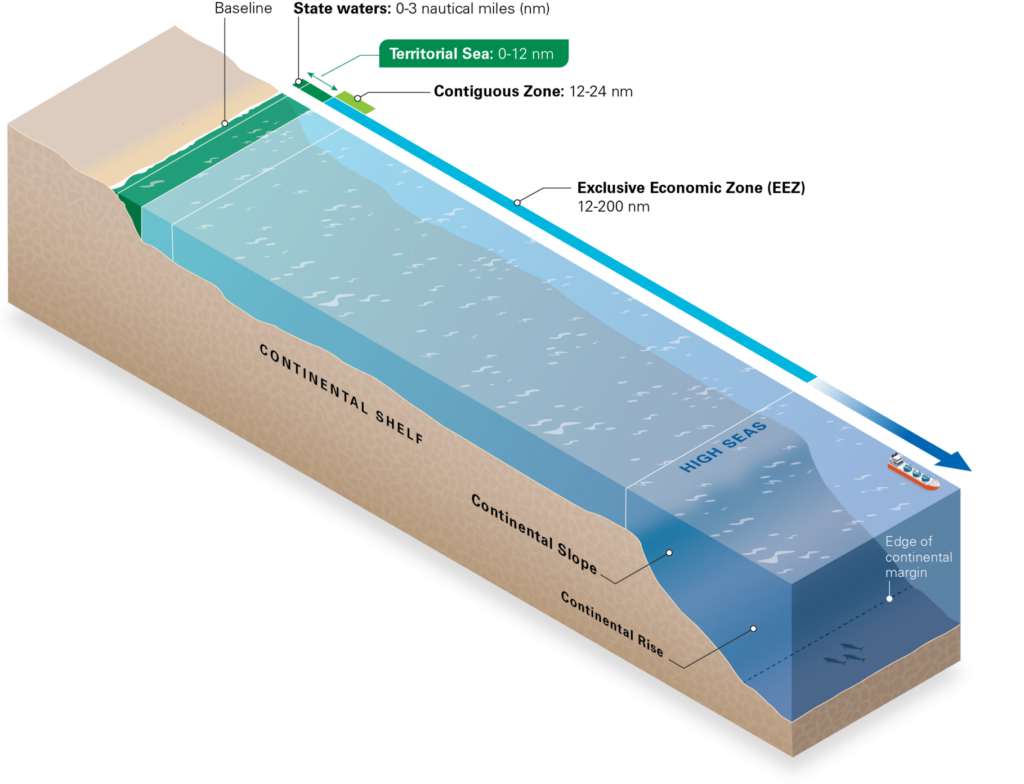 The territorial seas are crucial for…

Biodiversity

Livelihoods

Food Security

2. Ensuring equitable, community-led co-management of Community Seas
One of the main tools used for ocean protection are Marine Protected Areas (MPAs). MPAs are areas of ocean legally protected from human activity with the defined purpose of conserving nature. But simply making the coastal community seas off-limits to human use is impractical. Community seas are home to fisheries, which serve as the lifeblood of many coastal communities, providing jobs, income, and food security. Other Effective area-based Conservation Measures (OECMs) are an important and complementary management tool to traditional MPAs because they balance ocean protection with sustainable production. They advance "equitable and effective conservation" and data show that they "make a significant contribution to coverage and connectivity."
As the High Ambition Coalition for Nature and People declares, 30×30 should be achieved with the inclusion, participation, and partnership of Indigenous peoples and local communities (IPLCs) whose traditional lifestyles embody the conservation and sustainable use of biological diversity. Rare helps communities adopt a community-led fisheries management system called Managed Access with Reserves (MA+R), which have the potential to be designated as OECMs and contribute towards 30×30.
Rare brings communities and local government together to co-manage "managed access" areas, where local fishers have preferential rights to fish, combined with no-take reserves within or adjacent to the managed access area, where fishing is off-limits to help habitats and fish populations regenerate. We engage communities in taking the lead in designing, managing, and enforcing the managed and protected areas. We then connect communities in building networks of marine reserves to maximize their impact.
3. Networking local leaders together to advance community-led coastal fisheries reform and management.
To help scale the community co-management approach, Rare launched the Coastal 500 initiative—a coalition of mayors and other local government leaders across the developing tropics who have pledged to work together for fisheries reform. To date, the Coastal 500 is comprised of more than 150 mayors and other local leaders from 8 coastal nations.
Learn more about the Coastal 500 initiative
---
Learn more



Opinion: Protecting the right 30% of our ocean
Featuring Rocky Sanchez Tirona, Managing Director, Fish Forever