In Santa Fe, Honduran Fishers Celebrate A Hard-Fought Win
May 23, 2023
Santa Fe, Honduras – Rare and its community partners in Honduras are celebrating once again—this time in the coastal municipality of Santa Fe. In early May, The Institute for Forestry Conservation (ICF)—the Honduran institute in charge of protected areas— approved Honduras's second community-managed fishing area in Colón as a 'Site of Importance for Wildlife.'
"Today, all of us are celebrating the declaration of [community-managed waters] 0-12 nautical miles [from shore] for Santa Fe," says Adriann Coello, Rare staff in Honduras, by video. "This is a big moment for the fishers of Santa Fe, [and it's] important for Honduras. Not only will the people of Santa Fe benefit from this area, but [so will] all the communities on the coast of Honduras."
[The historic declaration of Santa Fe follows the country's first managed access area declared in the neighboring Iriona and Limón municipalities in the Colón District. Read more about the first declaration that charted the course for Honduras's small-scale fishing communities.]
Designated a 'Site of Importance for Wildlife,' the new 512 sq km area gives small-scale fishers exclusive access to fish their coastal waters, 0-12 nm from shore.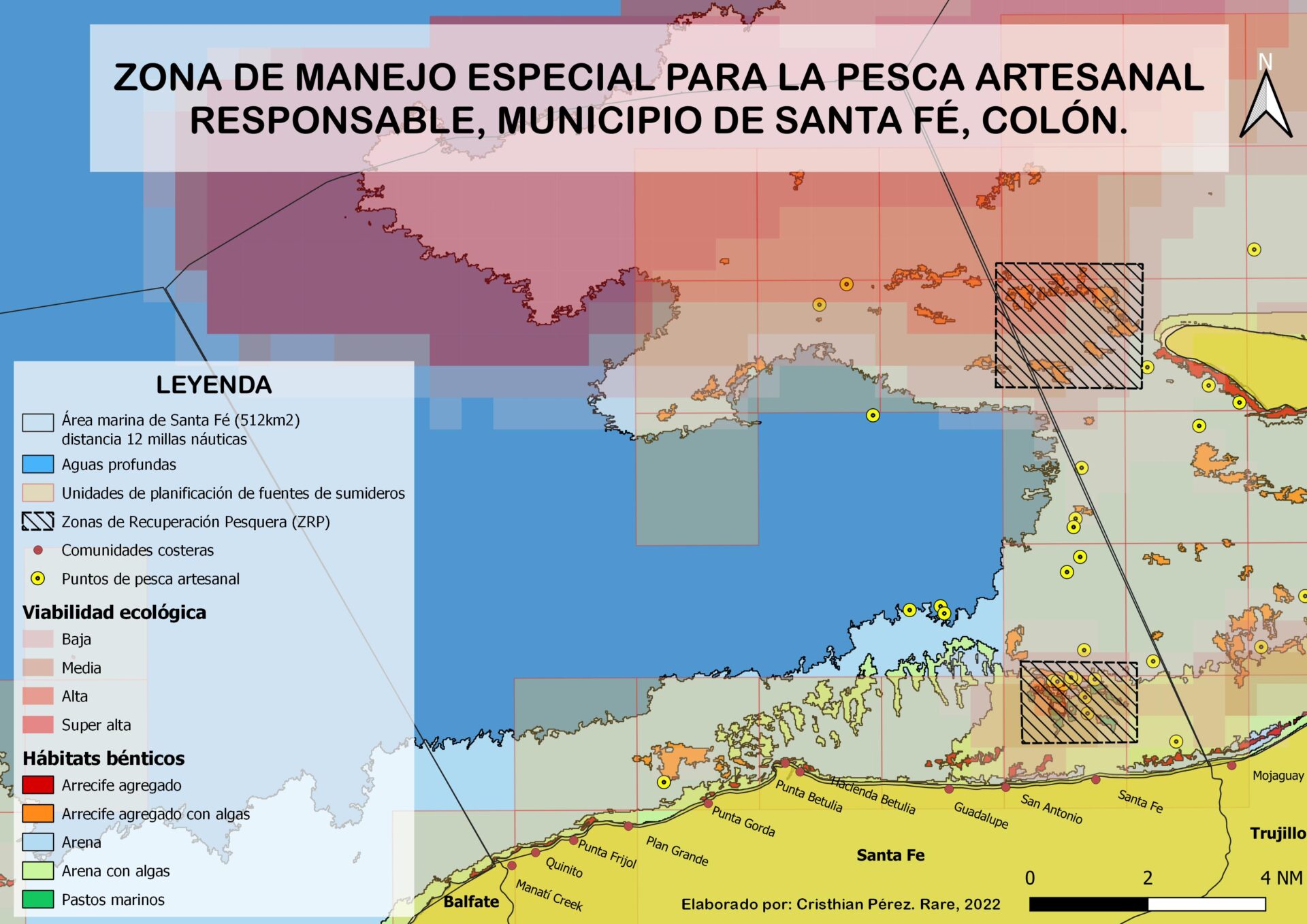 For the nine Garifuna communities in the area, the protected areas declaration was a hard-earned win. "It has been a long fight, because we have been very firm in our quest to protect the environment [and] ensure food and access [to the area] for the families whose livelihoods depend on these resources," said Vanessa Sierra, Executive Director of MAMUGAH (Commonwealth of Garifuna municipalities).
And for the Mayor of Santa Fe, Noel Ruiz, the quest to protect the environment extends beyond Santa Fe to protect the whole coast of Honduras. "This declaration guarantees marine protection available to our artisanal fishermen," he declared. "We are carrying out a campaign [targeted at] the National Assembly so that similar areas, like those in Limon, Iriona, and now Santa Fe, can follow that same path of protection."
As a champion of the global Coastal 500 network of local government leaders, Mayor Ruiz recently joined a first-time gathering in Guanaja of over 20 other Honduran mayors and local government leaders to align around a vision for protecting the coasts of Honduras and Guatemala. In March, he also joined Rare's delegation to Our Ocean in Panama to advocate on behalf of Honduras's artisanal fishing culture and share his perspectives on the impact of fishing in his community.  "Artisanal fishing is a tradition," Mayor Ruiz offered.  "It is culture.  It is heritage. It is a source of life and community spirit."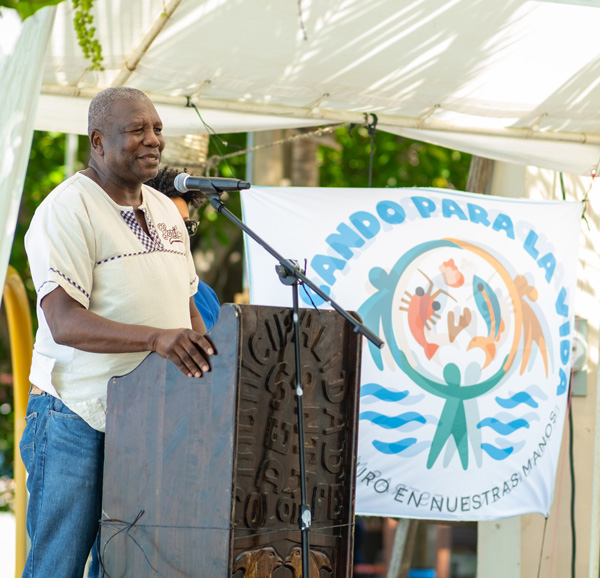 Through its global coastal fisheries program, Fish Forever, Rare in Honduras works with fishers, their communities, and mayors like Mayor Ruiz to guarantee fishing communities' rights to access and manage their territorial seas. "The fishers want to manage their coastal resources," explained Diana Vasquez, Vice President of Rare in Central America. "And now, with a declaration in place, Rare and our local partners like the Centro de Estudios Marinos (CEM) can continue the hard work of supporting them to decide how they want to manage them. They needed this declaration to be able to do that."
Rare is also supporting The Institute for Forestry Conservation (ICF) to create management plans that would underpin a new era of community-based marine management of Honduras's coastal waters. Surveilling and patrolling coastal waters against intrusions, using sustainable fishing gear, and creating management bodies are a few of the elements needed to manage the new Sites of Importance.
Allan Flores, Regional ICF Head of the Atlantic Zone, acknowledged the importance of the day and the communities involved. "We are here to hand over the Site of Importance to the Santa Fe community. It is a pleasure and an honor to be able to share in this day and with [all those] who made the work possible for the people of Santa Fe and beyond."
For Honduran fisher Dennis Raúl Gil, the declaration was a joyous and welcome one.  "Now we are all happy. We can fish closer [to shore] and return home faster. We are so happy, so grateful, and we want to thank all who have helped us along the way."