Rare Elevates Local Leaders at Our Ocean
March 17, 2023
From the 30×30 agreement to the High Seas Treaty, we've seen a recent run of remarkable global progress toward protecting the oceans. But success on the global stage hinges on implementation at the local level. 
At the recent Our Ocean Conference in Panama, Rare took the opportunity to bring together leaders from communities on the frontlines of ocean conservation. 
"Elevating local leaders and supporting community-led solutions is core to Rare's mission. At Our Ocean, we were determined to do both," stated Rare President Caleb McClennen after his trip to Panama. "Not only were we pleased to provide attendees the opportunity to hear from local leaders, but also create an opportunity for the leaders to hear and learn from each other."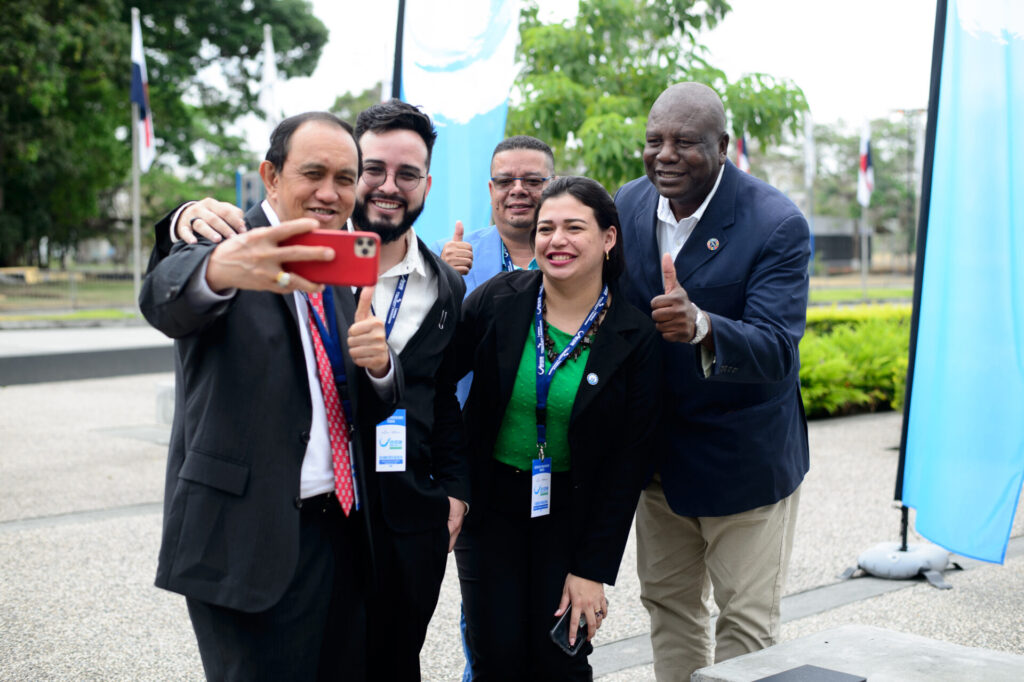 Rare's delegation to Our Ocean included six mayors and local leaders representing communities at the intersection of climate change and ocean health: Indonesia's Royke Octavian Roring and Basiran, Honduras' Mayor Wilmer Guzman and Noel Ruiz, and Brazil's Fabricia Nogueira da Penha and Silvano Costa Da Silva. 
The leaders joined representatives from national governments, foundations, advocacy organizations, academia, and local communities at Our Ocean Conference in Panama City from March 2-3.  
The cohort of mayors are members of the Coastal 500, the largest global network of mayors and local government leaders committed to working towards thriving and prosperous coastal communities.  
Local leaders headline event on small-scale fisheries 
Rare hosted an event titled "Local Governments and Small-Scale Fisheries: Fostering Partnership for Co-Management" that explored the role of local government leaders working with communities to revive and sustain their coastal waters. The Coastal 500 leaders spoke about their work to support small-scale fishers and highlighted how co-management and local leadership has been successful in their communities in Brazil, Honduras, and Indonesia.  
When asked about the impact of fishing in his community, Mayor Noel Ruíz answered,
Artisanal fishing is a tradition. It is culture. It is heritage. It is a source of life and community spirit." 
The event also featured Vanuatu's Special Envoy for Climate, Hon. Bakoa Kaltonga, who highlighted the importance of ocean protection to help communities fight the effects of climate change. 
"Thank you for helping coastal communities. It is absolutely essential to help communities fight the effects of climate change, including protecting our oceans," Bakoa Kaltonga explained in closing remarks. 
Coastal 500 leaders learn from fishers and each other 
Rare facilitated a workshop with Coastal 500 leaders from three countries to share their experiences, challenges, and successes with each other and discuss ideas to strengthen the Coastal 500 network. The leaders also met with small-scale fishers from Colombia, where they heard first-hand about the challenges these fishers face and discussed how they supported fishers in their own communities.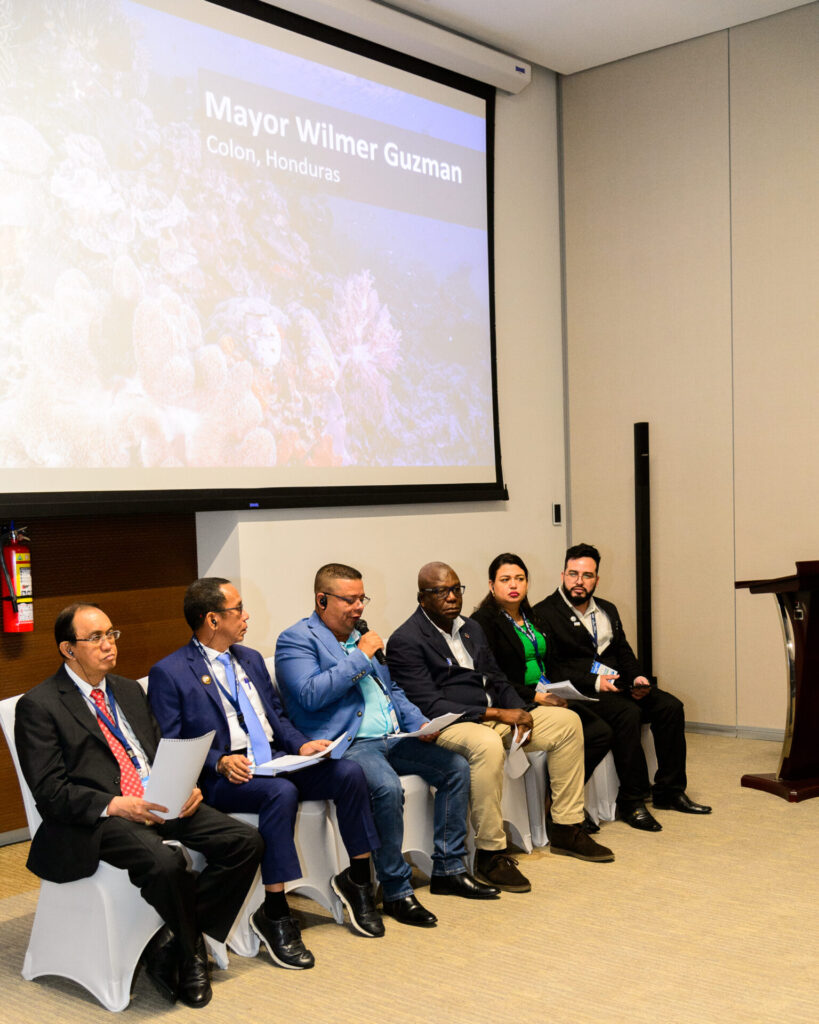 "Through our network of mayors, we can share experiences of what we are doing and how we can replicate it," exclaimed Mayor Wilmer Guzmán. "We can also become a common front to influence central governments to make decisions favoring artisanal fishing and local communities." 
Delegates pledge over 300 commitments worth $20 billion 
This year was the eighth annual Our Ocean conference and the first to be hosted by a Latin American country. Participants made 341 commitments worth nearly $20 billion, including funding for expanding and improving marine protected areas and biodiversity corridors. Panama announced MPA expansions that bring the total ocean protection in the country's waters to more than 54%.  
Rocky Sanchez, Rare's Managing Director of Fish Forever, views the conversations at Our Ocean as an important step towards advancing the rights of sustainable small-scale fishers and protecting coastal seas to meet 30×30 targets. 
"It is critical for global leaders to hear the local perspective of coastal community leaders," explains Rocky. "We must all work together to create long-lasting solutions for food security, biodiversity, and sustainable livelihoods in the face of climate change."