Our future depends on saving biodiversity.
Biodiversity is the foundation of life on earth. Diverse wildlife and plant species help ecosystems thrive, protect us from natural disasters, and regulate the climate.
But we're in the midst of a global biodiversity crisis. Species are going extinct faster than ever, and many of the world's biodiversity hotspots are in countries burdened by poverty, food insecurity, and intensifying climate change.
To protect biodiversity – and the prosperity of local communities worldwide – we must adopt and spur demand for more responsible and sustainable practices that safeguard soil, water, forests, and wildlife.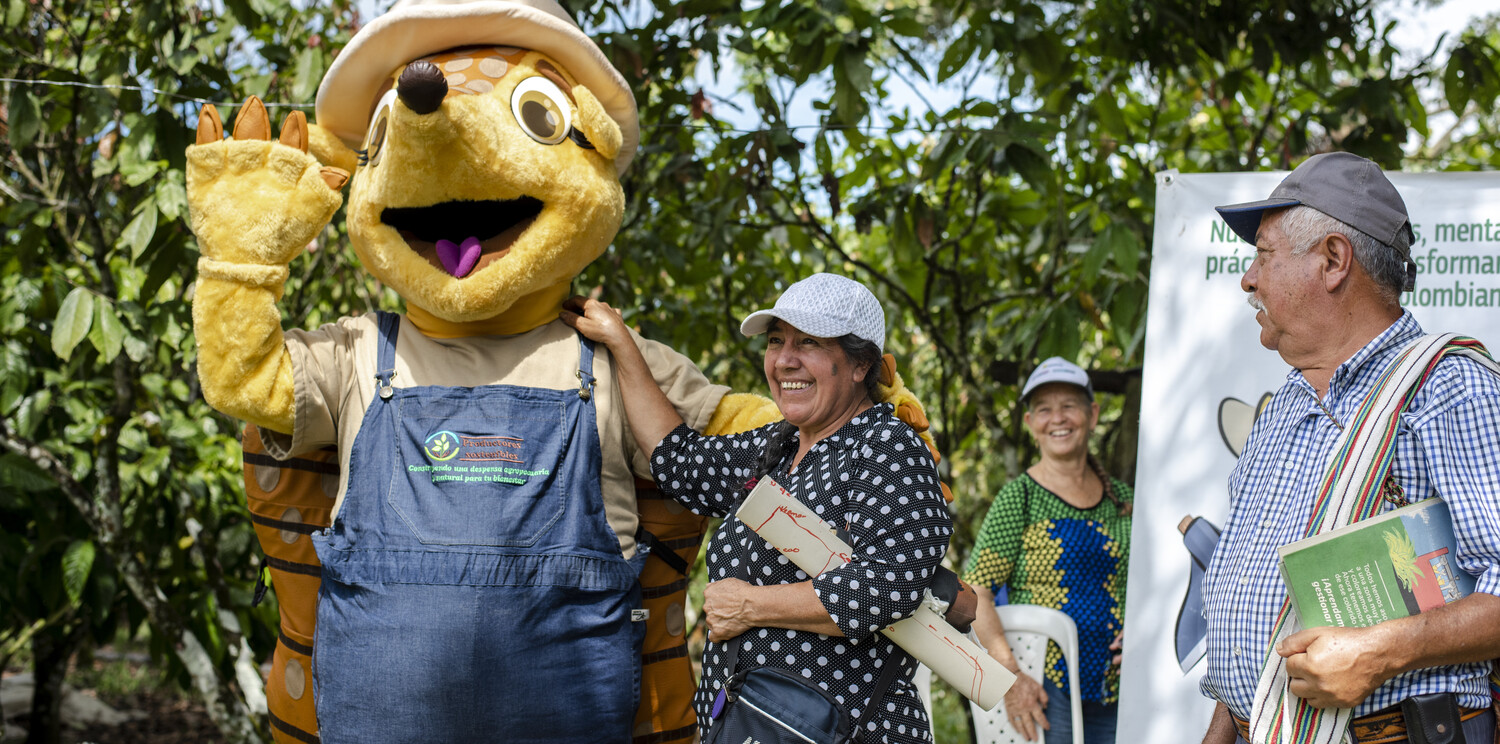 Rare's Approach to Biodiversity and Conservation:
Solutions for protecting biodiversity must come from the local communities stewarding those resources. Rare balances conservation with human use, centering local communities in solving their natural resource challenges. Rare's programs engage smallholder farmers and small-scale fishers in mobilizing their communities to improve land and fisheries management and reduce pressure on agriculture and fisheries.
Worldwide, Rare's coastal fisheries program, Fish Forever, inspires small-scale fishers to shift towards more sustainable fishing practices that protect biodiversity and ecosystems like coral reefs and mangrove forests. In Colombia, its regenerative farming program, Lands for Life, equips smallholder farmers with more regenerative practices that support people, soil health, and local biodiversity. And Rare's global Center for Behavior & the Environment trains environmental practitioners and local stakeholders in Behavior-Centered Design to help resource users become environmental stewards.
Explore Our Work
Protect fish species and critical habitats.
Promote regenerative agricultural practices that support local plants and animals.
Partner with local government leaders to support sustainable fisheries and communities.
Use the science of human behavior to prevent biodiversity loss.
Help conserve 30% of the world's land and ocean.
Amplify solutions to the world's most urgent environmental challenges.