To safeguard our future, we must protect biodiversity.

---
The biological diversity of life on earth is the foundation of human existence and well-being. Biodiversity and viable ecosystems protect us from natural disasters, regulate the climate, and provide food, fertile soil, and medicine.
But biodiversity is declining and many of the world's greatest biodiversity hotspots are located in countries burdened by poverty, food insecurity, and intensifying climate change.
These underlying drivers of biodiversity loss are a result of unsustainable human activity and behavior. To protect biodiversity – and the prosperity of communities around the world – we must adopt and spur demand for more responsible and sustainable practices that safeguard soil, water, forests, and wildlife.
The Approach
Local communities, or those who directly rely on nature, are at the heart of biodiversity protection and sustainable resource use. Rare empowers and partners with smallholder farming households and small-scale fishing communities and their local governments to shift from being resource users to environmental stewards.
Stay Connected
Sign me up for occasional emails to learn more about Rare's work and how I can support its mission. I know I can unsubscribe at any time.
How We're Protecting Biodiversity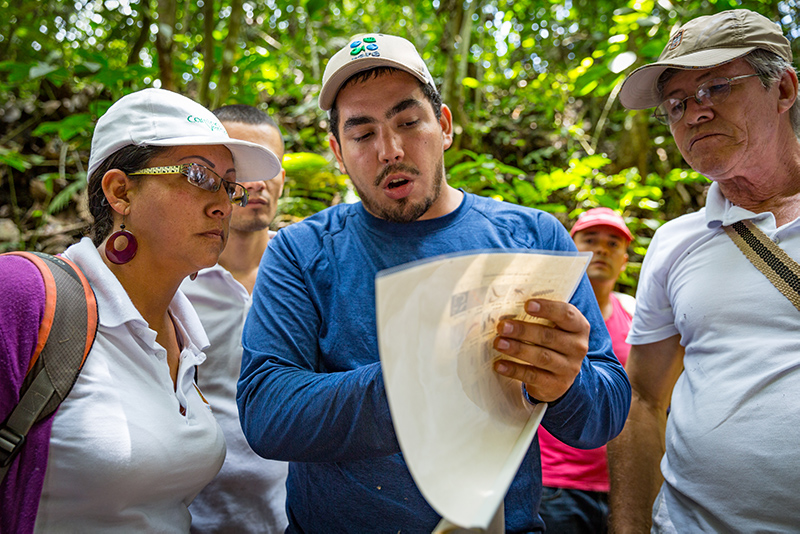 Inspiring and empowering individuals and their communities to adopt more sustainable behaviors.
Rare engages smallholder farmers and small-scale fishers in mobilizing their communities to improve land and fisheries management and reduce pressure on agriculture and fisheries.
Fish Forever inspires fishers to shift towards more sustainable fishing practices that protect biodiversity and ecosystems, like coral reefs and mangrove forests
Lands for Life equips farmers with techniques, such as composting and cover cropping, to reduce their impact.
Center for Behavior & the Environment trains environmental practitioners in Behavior-Centered Design to maximize the impact of their work around the world.
---
Empowering local communities and their governments to manage their resources.
---
Surfacing, spotlighting, and accelerating behavioral solutions to biodiversity protection.
Rare facilitates Solution Search: Farming for Biodiversity, a contest that surfaced 338 solutions that use behavioral approaches to align biodiversity preservation with agricultural production. The contest identified the drivers making positive change in this sector, the common success factors across the solutions, and the important role that change agents play in that success.
Our Center for Behavior & the Environment runs Campaigning for Conservation trainings in communities around the world to empower local practitioners with tools and skills to promote local biodiversity protection.


---