We hear the question, "What can I do about climate change?"
Our solution: Make It Personal.

Two-thirds of Americans think that citizens should do more to address global warming. And yet, most of us don't really know what to do. We recycle, carry our grocery bags. But turns out that's not enough.

Rare recently conducted research to identify the individual behaviors people can adopt with the greatest potential for climate impact. And it turns out, there are 7 things that many Americans might find surprisingly within reach. If just 10% of the U.S. addressable market adopted these behaviors, it would reduce U.S. annual emissions by an estimated 460 million metric tons of CO2eq1. That's about the same as closing half the coal powered plants in the U.S. for one year.
While we still need larger changes from corporations and governments, it's pretty empowering to know we do not have to wait. We can each find at least one way to start making positive changes now. When it comes to our environment, we are all in this together.
Behaviors with the Largest Climate Impact
Adopt a Plant-rich Diet
2/3 of Americans have already started eating less meat2. This is great news because a plant-rich diet is healthier and at least 50x less carbon intensive3.
Buy Carbon Offsets
Carbon offsets are investments in projects that take carbon out of the atmosphere—like planting trees or capturing emissions. It cost 7x less to offset the typical American footprint than most people expect4.
Contract for Green Energy
Moving to renewable energy sources is one of the most important actions you can take to reduce your impact—whether you buy renewable energy from your provider, or purchase rooftop solar5. While the cost of solar panels has dropped 70% since 20106, 97% of Americans over-estimate the cost7.
Don't Waste Food
Over 40% of American adults say it would be "easy" or "very easy" to reduce their food waste8. Reducing food waste means using fewer resources to get the food to your table and sending less food to the landfill where it produces methane— a potent greenhouse gas and major contributor to climate change.
Electrify your Vehicle
More U.S. commuters get to work without a car than in the past9. But for the majority who do still rely on a car, driving an electric vehicle offers a lower long-term total cost of ownership10 and drives down carbon emissions.
Fly One Less Time
Flying one less time for frequent business travelers was easily achieved with a global pandemic. But as restrictions lift, will you continue to make more effective use of technology to avoid the high carbon impact of frequent flying? It's a change that will save companies money, and give you more time at home.
Get Engaged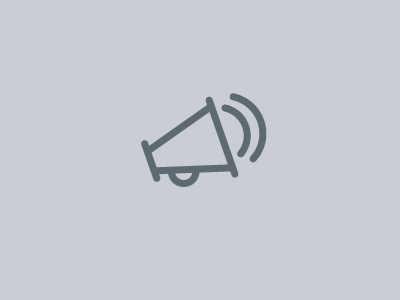 Humans are social creatures. We pay attention to what our friends and neighbors are doing and saying. Just talking about these changes with your friends, colleagues and family is one of the biggest contributing factors to reducing your carbon impact. Two-thirds of Americans think that citizens should do more to address global warming11. But most of us don't talk about it. With Make It Personal, we aim to change that.
If publishing a list of climate-friendly changes worked to change people's behavior, humans would have solved this by now. Rare's decades of work to inspire individual and community change have taught us a good deal about human nature. We make changes when we see our friends and neighbors making them. And, we make changes when they're easier to make. Rare is developing three channels of programming to turn our theory of change into a reality for millions of Americans.
Three channels with one common thread: trust
Where you manage your money.
Where you work and earn money.
The community where you have personal bonds.
What can you do? Download the Make It Personal overview.
Are you one of the majority of Americans that wants to take personal action on climate change? Download a two-page overview and get started on taking action today.
Sparking the Conversation
Webinar
SXSW via Zoom – Make It Personal: 7 Steps to Impact Climate Change
Tune in for a 50 minute, fact-filled presentation about the 7 most impactful actions that individual Americans can take to reduce our carbon footprint.
Story
BE.Hive Brief
In March 2019, Rare convened leading voices in climate science, academia, conservation, and business to explore behavioral approaches to inspiring climate action.
Report
Changing Behaviors to Reduce U.S. Emissions
Make It Personal was sparked by our research that found voluntary actions at the individual and household level can significantly contribute to overall U.S. emissions reductions—even in the absence of policy changes.
Rare and California Environmental Associates, 2019.

Neff, R., Edwards, D., Palmer, A., Ramsing, R., Righter, A., & Wolfson, J. (2018). Reducing meat consumption in the USA: A nationally representative survey of attitudes and behaviours. Public Health Nutrition, 21(10), 1835-1844.

Ritchie, H. (2020). You want to reduce the carbon footprint of your food? Focus on what you eat, not whether your food is local. Available here.
Thulin, E. (2019). Offsetting carbon by resetting the mind. Available here.

Hawken, P. (2017). Drawdown: The most comprehensive plan ever proposed to reverse global warming. New York: Penguin Books.

Solar Energy Industry Association (2019). Solar Industry Research Data. Available here.
Sunrun (2012). New Data Shows 97% of Americans Overestimate the Cost of Installing Solar Panels. Available here.

Neff R. A., Spiker M. L., Truant P. L. (2015). Wasted Food: U.S. Consumers' Reported Awareness, Attitudes, and Behaviors.

PloS one

,

10

(6), e0127881

Mccarthy, J. (2018). More U.S. Commuters Get to Work Without Cars Than in Past. Available here. 
Shahan, Z. (2019). Tesla Model 3 vs. Toyota Camry — 5 Year Cost of Ownership Comparisons. Available here.

Rare and California Environmental Associates. (2019). Changing Behaviors to Reduce U.S. Emissions: Seven Pathways to Achieve Climate Impact. Arlington, VA: Rare.