In Your Hometown
Extreme heat, rain, snow, flooding, fires, hurricanes – they're happening more and more. But you already know that. You know these extreme weather events are connected to climate change, that they'll cost billions of dollars in damages, and that they threaten the health of our communities. 
The good news is you can lead the way to help reduce carbon emissions in your city.
Turn your future vision into a reality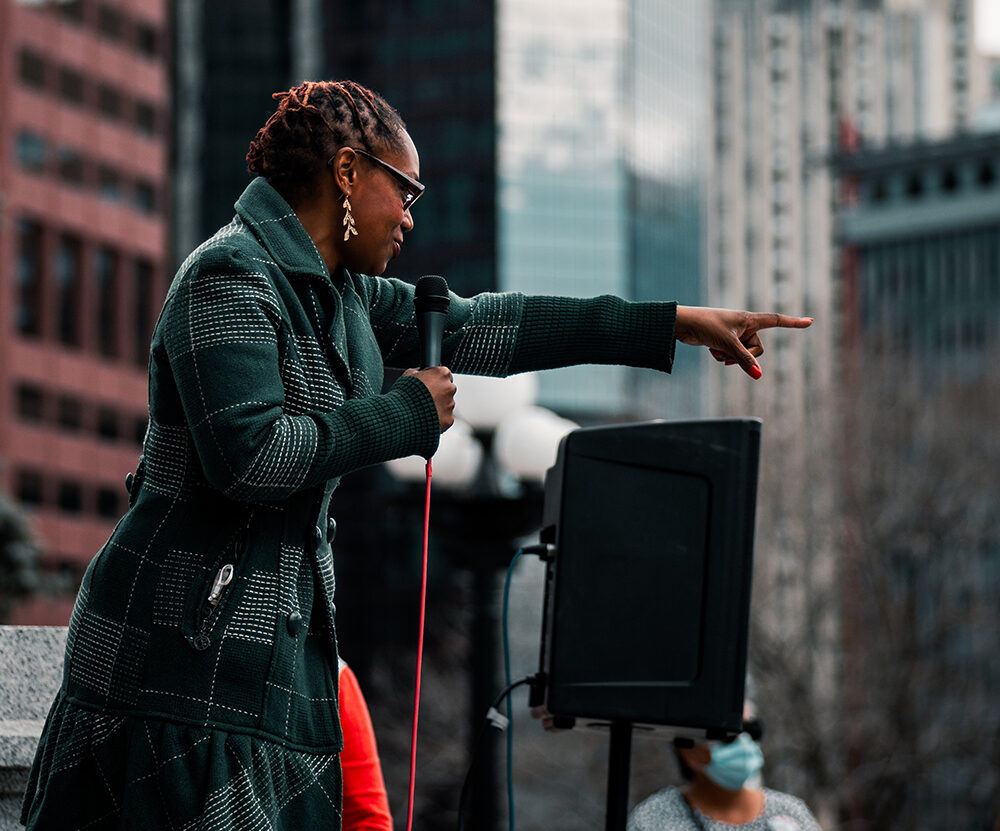 Our most innovative solutions often take root in cities. 
You're a civic leader, advocate, or business leader already working on policies that can make a difference. Now you have an opportunity to create new norms and inspire community-level action to help make our cities the climate-friendly places the majority of Americans want them to be. 
We have identified 7 of the most impactful behaviors Americans can adopt. If an additional 10% of Americans take these actions, we can cut emissions drastically. It would be like taking 99 million gas-powered cars off the road. 
---
Options and examples of services we provide:
Make It Personal Hometown works with leadership in forward-thinking cities to create an action plan based on each city's needs. Make It Personal is a data-driven, behavior-centered initiative to engage millions of Americans in taking personal action to collectively move the meter on climate change. 
Here are a few ways we can partner with you:
Analyze the best opportunities for sustainable action with your city or constituency. We'd start by studying your population as we've done with Boston.
Help shape and grow your coalition for sustainable action.
Partner with you to design and implement a plan for climate action
Making sustainable actions the new normal
We provide you with clear climate actions, goals, and ways to measure progress. We support you with campaigns and interventions tailored to your priorities and people. We remove the barriers to getting started so you can focus on doing what you do best: engaging with and leading your community. 
Policy matters. As do social norms. Let's get things moving to catalyze climate action.