Rare at COP28
Advancing local leaders and local solutions on a global stage
From November 30 to December 12, global leaders will gather in Dubai, United Arab Emirates, for the 28th United Nations Conference of the Parties Climate Change Conference (COP28). The conference is an opportunity for nations, corporations, and global institutions to commit to reducing greenhouse gas emissions and building adaptation and resilience in the face of climate change.
At COP28, Rare will engage NGO partners, federal ministers, and institutional donors to advance nature-based solutions to climate change, community-led management of natural resources, and behavior-based strategies for promoting the adoption of sustainable practices so both people and nature thrive.
DELEGATION SPOTLIGHT
Mayor Alfredo Coro
Del Carmen, Philippines
Vice Mayor Alfredo Coro of Del Carmen, Surigao del Norte, Philippines is a part of Rare's COP28 delegation. Mayor Coro is a member of the Coastal 500, a global network of Mayors and local government leaders committed to thriving and prosperous coastal communities, and a finalist of the 2023 Earthshot Prize.
At COP28 and want to meet up with Rare? Get in touch!
Contact Frederik Stapke at fstapke@rare.org
PERSPECTIVE
Seeding regenerative agriculture with Colombian farmers
With the potential to improve soil quality—enhancing its ability to trap and store carbon—regenerative agriculture is a key climate solution. In this video Q&A, Vice President of Rare's Lands for Life program, Monica Varela, talks about Rare's behavior-centered, community-led approach to helping farmers in Colombia adopt regenerative practices.
Rare joins Meta, Yale to measure International Public Opinion on Climate Change
In partnership with Data for Good at Meta and Rare's Center for Behavior & the Environment, we recently conducted a survey investigating public climate change knowledge, attitudes, policy preferences, and behavior among Facebook users in nearly 190 countries and territories worldwide.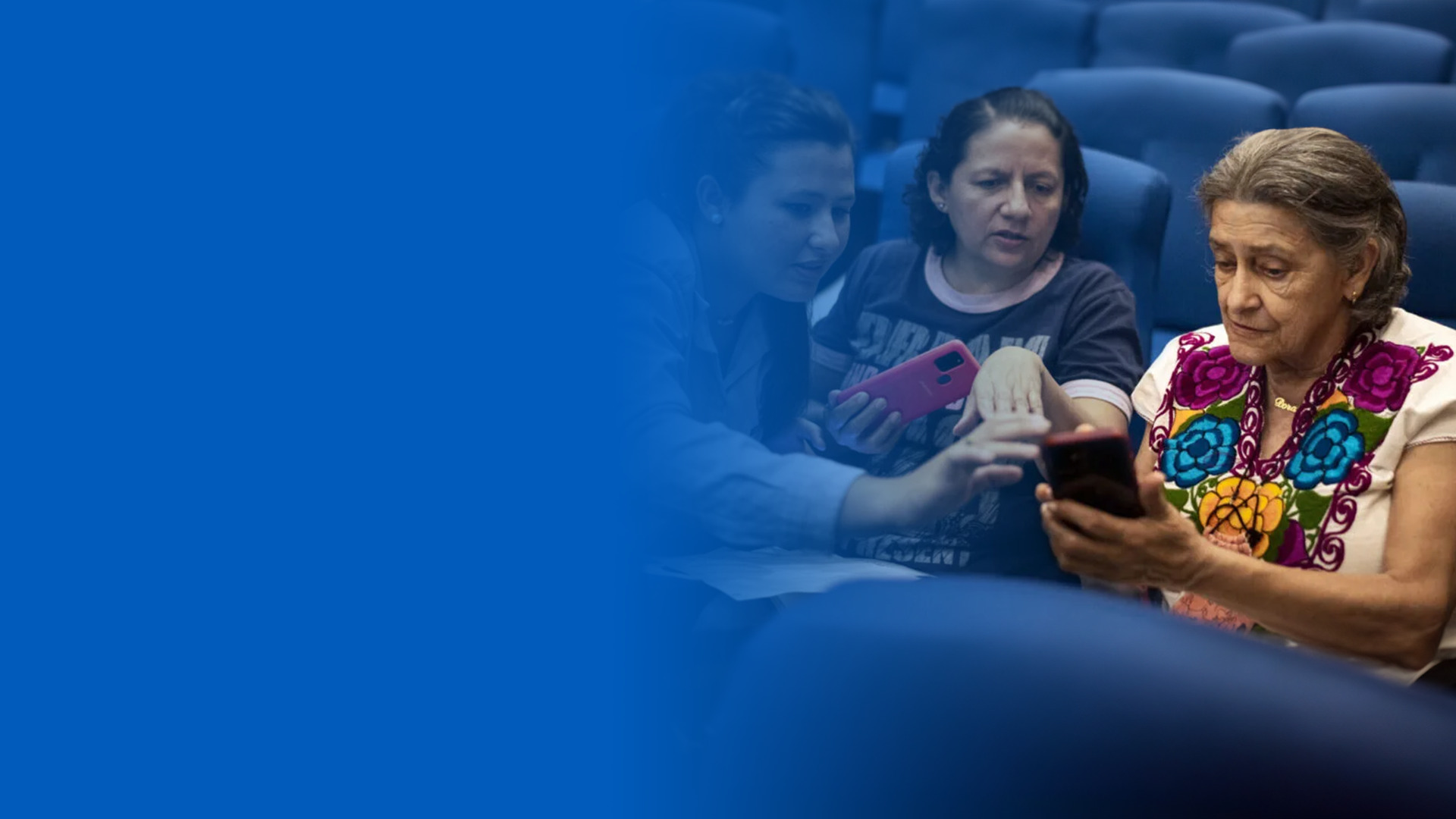 Rare at COP28 Events
All times local Gulf Standard Time (GMT +4). Blue blocks indicate Rare co-hosted events. All times subject to change.
Financing ocean climate action and OECMs through innovative approaches
Date: Friday, December 8  | 13:15pm – 14:45pm GST
Venue: The Blue Zone SE Room 6
Host: Rare & Ocean Risk and Resilience Action Alliance (ORRAA)
Description: We will showcase innovative financial mechanisms to support locally-led, nature-based solutions like OECMs to achieve global goals on climate change and biodiversity (e.g., 30×30), like an Impact Bond for Small-Scale Fisheries, to empower coastal communities to sustainably manage coastal ecosystems. Potential Speakers include representatives from finance institutions like ORRAA, Indonesian government, NGOs like Rare, and other finance partners.
Local Climate Action Summit
Date: December 1-2 2023
Description: The Local Climate Action Summit (LCAS) aims to bring together hundreds of national and subnational climate leaders to recognize the critical role local leaders play in reducing carbon emissions, addressing climate risk, and supercharging national efforts to move further and faster on climate progress. Four mayors from Rare's Fish Forever communities will be in attendance, representing the work of the Coastal500 network.
Let's Talk About Money: The Why and How of Marine Nature-based Solutions Financing
Date: December 9, 2023 | 17:00 – 18:00 GST
Venue: Panda Hub
Host: Rare, WWF International, The Nature Conservancy, Wildlife Conservation Society, and the German Federal Ministry for the Environment, Nature Conservation, Nuclear Safety and Consumer Protection
Description: Coastal ecosystems offer adaptation and mitigation benefits while serving as a fundamental cornerstone for millions of coastal livelihoods. Yet the integrity of these critical ecosystems is threatened by unsustainable use and a changing climate. To preserve coastal ecosystems, new, innovative financing approaches are needed. Join us as we discuss how to scale marine NbS and innovative financing approaches to support sustainable, resilient coastal ecosystems and the communities that depend on them.
We Don't Have Time: The Power of Storytelling
Date: December 7, 2023 | 21:40 pm GST/12:40 pm EST
Venue: American University, Washington, DC, USA and virtual
Description: In conjunction with COP28, We Don't Have Time and American University's Center for Environment, Community, & Equity, and the School of International Service are presenting a day of the COP28 Climate Hub at American University. Brandon Schauer, Senior Vice President of Rare's Climate Culture program, will join a panel of experts as to discuss the pivotal role storytelling plays in amplifying awareness, cultivating empathy, and driving positive environmental action.
How Businesses Are Enabling Consumer Sustainable Living
Date: December 6, 2023 | 13:30-14:30 GST
Venue: Business Pavilion, Blue Zone
Description: In this event hosted by Visa, Rare CEO Brett Jenks will join a terrific set of panelists representing a diversity of approaches to and roles in enabling sustainable living. Panelists include Douglas Sabo, Chief Sustainability Officer, Visa (Moderator); Emma Stewart, Ph.D., Sustainability Officer, Netflix; Karen Pflug, Chief Sustainability Officer, Ingka Group (IKEA); Friedrich Hubel, Co-Founder & Managing Director, Ecolytiq; Antonia Gawel, Director, Sustainability Partnerships and Engagement, Google.
Livestream: https://www.wemeanbusinesscoalition.org/cop28-business-pavilion/events/
Rare on the Frontlines of Climate Change
From helping coastal communities adapt to the impacts of climate change, to helping smallholder farmers adopt regenerative practices, to fueling the normalization of the 2030 lifestyle among Americans, Rare is on the frontlines of funneling individual change toward collective action for the climate.
Learn more about Rare's cross-cutting climate work.