President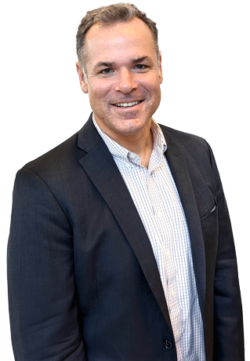 Caleb leads Rare's programs and operations to deliver Rare's organizational mission of inspiring change so people and nature thrive. Rare's programs in fisheries, regenerative agriculture, climate and the science of behavior change have delivered people and community centered solutions across 60 countries. Rare focuses on equity, communities, and the power of individuals to deliver solutions at scale.
Prior to joining Rare, Caleb served as a Vice President with WCS' Global Conservation Program across oceans, climate, health, livelihoods, and WCS' core global strategy to conserve Nature's Strongholds – the planet's last remaining intact and biodiverse places. Over his career at WCS, Caleb lead a range of partnerships and served as principal to advance a number of new initiatives for WCS and partners including the Local Conservation Partners Fund, End the Trade, Wild For All, 50 Reefs/Vibrant Oceans, the Shark Conservation Fund and The MPA Fund.
Caleb has also served as Adjunct Faculty at Columbia University's School of Public and International Affairs, and serves as board member of the Woods Hole Sea Education Association, an advisor to the New England Aquarium Marine Conservation Action Fund, board member of the Great Barrier Reef Foundation's Resilient Reefs Project, and Steering Committee member of the Conservation Leaders Program. Caleb previously served for over 8 years as the Executive Director of WCS' Marine Conservation portfolio. He has spent over ten years at sea and abroad as an Environmental Advisor to the Republic of the Marshall Islands, a GIS analyst and marine scientist with Woods Hole Sea Education Association. Caleb holds an undergraduate degree from Middlebury College in Environmental Studies and Geography and a master's and PhD from the Fletcher School of Law and Diplomacy at Tufts University in International Environmental Policy and Development Economics.
Photo Credit: Lorena Velasco for Rare