Mozambique Celebrates its First Community-Managed Marine Reserve
May 19, 2021
On May 13, 2021, Rare's Fish Forever program, together with Mozambique's coastal fishing communities, achieved another milestone alongside the recent landmark regulation empowering community-based management in Mozambique.  Two demarcation buoys placed in the Bembi no-take reserve in Maputo province, in Southern Mozambique off the Machangulo coast, mark the country's first no-take reserve to be put under community-led management.
Rare's Atanasio Brito and Edson Anselmo Jose were on hand to celebrate the milestone.
The no-take reserve, which two local fishing communities will co-manage, will protect over 3,000 hectares of coastal ocean waters while building food security and safeguarding coastal community livelihoods. The managed access fishing area, which fishing communities will also manage, surrounds the reserve. Placing these buoys, which may appear to be a common and straightforward activity for fishing communities, symbolizes incredible progress and hope for community-based fisheries management in Mozambique.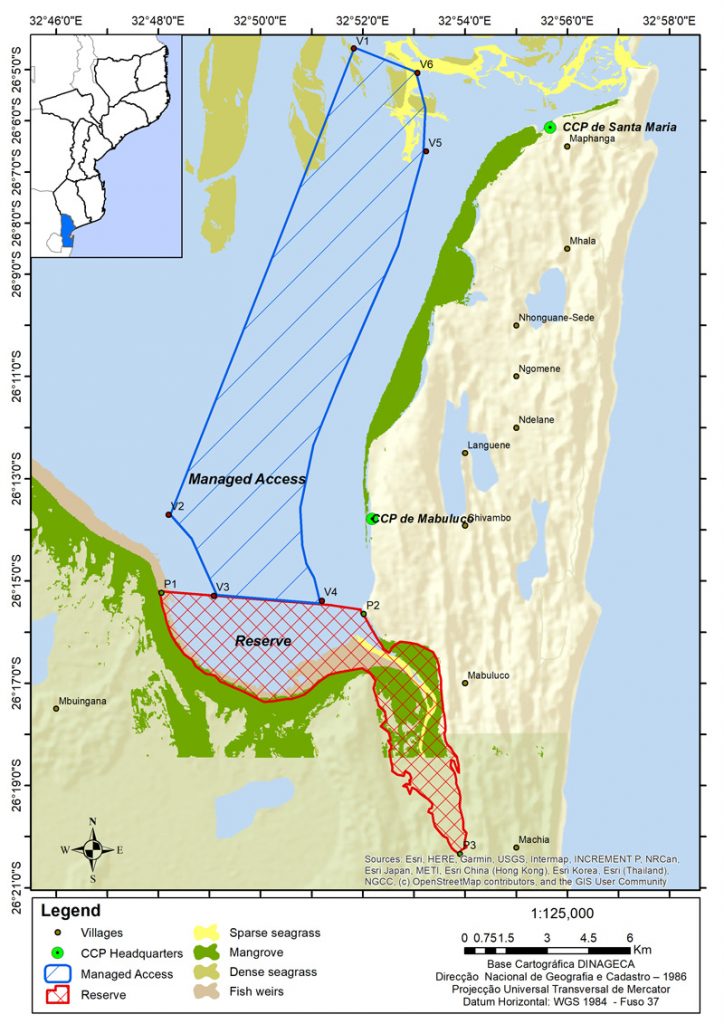 We celebrate this milestone with our many partners, including the National Fisheries Administration, the Marine Partial Reserve of Ponta de Ouro, the Administrative Post of Machangulo, the Community Fisheries Councils (CCPs) of Mabuluku and Santa Maria, and with valuable support from the Blue Action Fund, the Swedish International Development Cooperation Agency through the IUCN, the Nordic Development Fund through the World Bank, Oceans 5, The Ira A. Roschelle MD Family Foundation, and many others.