Water Is the Future
By saving it (water), we are saving our loved ones and our neighbors' lives […] Water is the future as it is also from whence we came."– Meera Dasgupta  
These words by U.S. Youth Poet Laureate Meera Dasgupta opened Rare's virtual summit, BE.Hive: Behavioral Solutions to Water Pollution. Kickstarting each day with reflections on water, Meera and co-poet Jordan Sanchez set the virtual stage for three days of conversations and presentations by water pollution experts and behavioral scientists, poets and artists, athletes and thought leaders, celebrities and youth leaders—and, in typical Rare fashion, a wisecracking master of ceremonies.
"Normally, I would shame you for missing day one," comedian, actress and filmmaker, Kiran Deol, joked with attendees on the second day of the summit. "But yesterday, I learned that positive framing is actually better received than negative framing. So, congratulations for joining us today! We're super happy to have you!" she laughed, pointing to her head. "I'm learning. See? It's working."
Rare's 3rd BE.Hive, hosted by its Center for Behavior & the Environment (BE.Center), centered on the intersection between water pollution and behavioral science. Nearly 300 people from 38 countries tuned in live to hear from 30+ presenters about the latest behavioral insights, environmental inspirations, and best-in-class opportunities for applying the science of human behavior to reduce water pollution. BE.Hive also unearthed and celebrated existing and successful behavioral solutions to this challenge through its global contest, Solution Search, and pre-summit Behavior-Centered Design Challenge.
"Everyone has a role to play in reducing water pollution," said Kevin Green, Vice President of Rare's BE.Center, during opening remarks. "Behavior-centered design is an approach to help make sure that what we implement in the real world will change behavior in a way that sticks."
What's Working in Behavioral Science?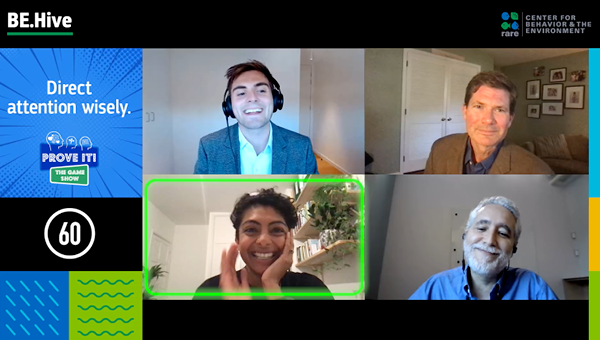 Throughout the summit, participants heard from 12 behavioral scientists about the latest research and evidence driving the science of human behavior.
In a fun game show-style segment called "Prove It," scientist-contestants Ganga Shreedhar (London School of Economics), Juan Camilo Cardenas (University of Massachusetts (Amherst) and Universidad de Los Andes), and Kent Messer (University of Delaware) competed to offer the best behavioral insights in action—in a mere 60 seconds.  Responding to behavioral prompts, such as 'use timely moments,' Ganga, Juan, and Kent battled for the buzzer and audience vote.  "Take advantage of the 'fresh-start effect' that COVID-19 has offered us to make changes," Prove It winner Ganga suggested. "And pay attention to the 'why' behind people's behavior. Intentions do not mean behavior—evaluate real behaviors instead."
Beyond the game show, the presenters covered an array of hot topics, ranging from the importance of observability to the best ways to nudge action and the power of emotion over reason. Gregg Sparkman (Princeton University) revealed how to utilize social change to help dislodge the status quo.  Paul Ferraro (Johns Hopkins University) told us how to leverage social (i.e., peer) comparisons for individuals and corporations to reduce pollution. And Lucia Reisch (Cambridge University) offered perspectives on using behavioral insights to move toward a circular society.
From the Ganges River to the Colombian Paramo: Behavioral Solutions to Water Pollution Around the World
Balancing inspiration with real-world scenarios, presenters like Sergio Perez (Inter-American Development Bank), Melati Wijsen (Bye Bye Plastic Bags), and John Pickering (Evidn) offered compelling evidence of the why and how behind changing our behaviors to address water pollution. "When we're talking about environmental challenges, like water pollution, these are fundamentally people problems," John stated. "To the extent that we can work with people to bring about behavioral change, it's [necessary to] solving those challenges—and behavioral science gives us the tools, strategies, and techniques to […] bring about that change."
Donald Houessou (ACED Benin) and others shared successful examples of using behavioral science to change behaviors—in Benin, Haiti, Egypt, and beyond. "An environmental solution is possible if the right incentive is found and locally grounded," Donald offered. "In our case, in Lake Nokoué, the water hyacinth compost was a fair solution [to help] gardeners shift their practices, which is a hope towards [future] sustainable food systems."
And Jamilla Sealy, the first youth appointed to the Global Water Partnership's Steering Committee, reminded the audience of the importance of involving youth in our solutions. "Youth voices need to be heard. They are always stronger together." 
Challenging our Perspectives and Changing for Good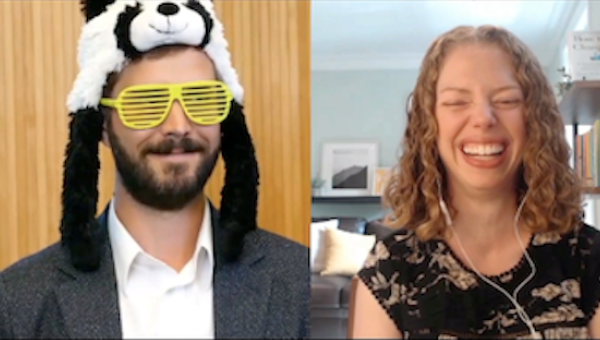 Other presenters, like Katy Milkman (University of Pennsylvania), Dr. Mustafa Santiago Ali (National Wildlife Federation), and Danni Washington (The Big Blue and You), provided an opportunity to think more broadly about our water pollution challenges.
The recent author of "How to Change" and behavioral scientist, Milkman challenged the audience to spend more time diagnosing an identified problem.  "It's a huge mistake, made too often by applied behavioral scientists, to slap social norms on a problem.  They are incredibly powerful in most contexts [but] not always the best solution. It's really important to understand the why and the barriers. Once we understand that, we have the toolkit to solve different problems."
Dr. Ali echoed the importance of a shared understanding of water and inclusion. "If we understand that [water is life], then we should do everything in our power to make sure that we are protecting that most precious resource [and] including everyone in our sets of solutions. […] We have work to do to make sure that […] behavioral changes are actually anchored in the innovation and ingenuity that we find in communities across our planet."
Danni Washington (television host, science communicator, and ocean advocate) further offered space to reflect on 'water consciousness,' access to clean water, and our essential relationship with the 'unusual' element. "Water has the power to nourish and support life, while also having the power to destroy," she stressed, highlighting the similarities to humans' choices to create good or cause harm. "It's the great equalizer."                  
ESPN: Everyone Stop Polluting Now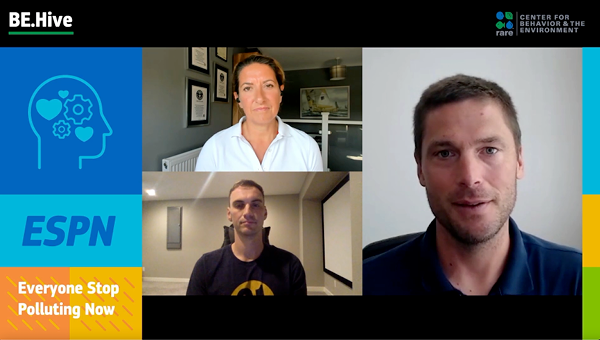 Audience prompts throughout the summit encouraged moments of laughter and connection (What's your favorite body of water? Sparkling or still? Above water or below?), and an ESPN-like roundtable on "Where Our Sports Brains and Sustainability Minds Connect" with renowned athlete activists sparked inspiration. "The data reveals that water pollution is much worse than we once thought," Dee Caffari, sailor and ocean advocate, reflected. "I realized that I had a voice, and it's my responsibility to protect the area I love."
Brent Suter, Milwaukee Brewers pitcher and sustainability advocate, chimed in on the importance of marking milestones. "We talk a lot about digging deep and overcoming adversity.  And when we do that, there's celebration there—and a lot of celebration to be had when we get through these environmental challenges." Leidy Klotz, University of Virginia professor, former professional soccer player-turned behavioral scientist, and segment host, shared his secret for motivating action among his peers. "I would always write a plus on my hand to remind myself to motivate my teammates with positivity"— an action he likened to the importance of positive environmental messaging.
A Behavior-centered Design Challenge
While many presenters challenged the audience to consider applying new insights, behaviors, and perspectives to reduce water pollution, Rare challenged 14 teams to design real solutions.
In the lead up the Summit, Rare partnered with The Nature Conservancy and Ocean Sewage Alliance to run a Behavior-Centered Design challenge on a real-world scenario: water pollution from residential sewage on New York's Shelter Island. Rare selected 14 of 27 teams to compete for the $500 prize and winner's pride.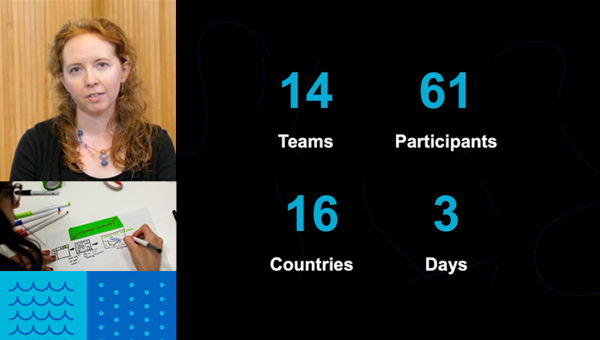 In total, 61 participants from 16 countries had three days to design a behavioral solution for mobilizing residents to demand more proper water management from the Shelter Island town board. A behavioral design expert coached each team in behavioral science and design, and a panel of judges selected the top three teams.
Rare featured the three finalists' pitches during BE.Hive and the virtual audience voted for the winner. 'Team Páramo,' comprised of four students from Colombia's Universidad de Los Andes, took home the top prize. 
The Solution to Water Pollution? The Winner Is…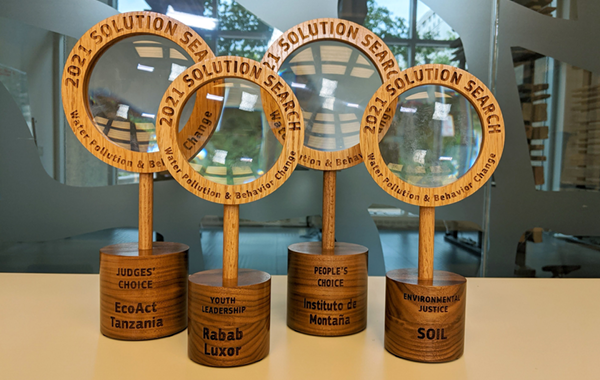 And in a grand finale of sorts, Rare capped the summit by announcing the grand prize winners of its global crowdsourcing contest, Solution Search. This year's contest, Water Pollution and Behavior Change, surfaced 100 existing and successful solutions from 33 countries, demonstrating how behavioral insights can be applied to reduce water pollution.
Throughout the summit, videos produced by *contest partner Lonely Whale introduced the Solution Search finalists to the attendees. EcoAct Tanzania won the Judges' Choice prize, while Peru's Instituto de Montaña took home People's Choice. (*the full list of partners is below).
"We are super excited to have won the grand prize. [It] has given us more energy to work hard and scale our project. [Our planet] is safe when we can control and reduce pollution," said Christian Mwijage, EcoAct Tanzania's Managing Director.  EcoAct Tanzania diverts plastic garbage from the ocean and transforms it into durable plastic timbers used in construction. To motivate community participation, they launched "Garbage Medical Insurance," a micro health insurance program utilizing garbage as a financial resource for people unable to afford traditional health insurance plans.
Instituto de Montaña connects local knowledge with external expertise to reduce mining pollution into freshwater sources and protect mountain communities disproportionately affected. The organization's approach builds trust between local indigenous researchers and scientists to co-design and implement a low-cost bio-remediation solution. "[The award] is a recognition of the deep knowledge, effort, and perseverance of the communities that guard the quality of [the Cordillera Blanca's] water. [It's] an incentive to continue betting on working with communities to find nature-based and people-centered solutions jointly," said Cecilia Turin, a Lead Researcher with the organization.
Rare also announced two new awards before BE.Hive. The Environmental Justice prize went to Sustainable Organic Integrated Livelihoods (SOIL), a Haitian-based organization working to solve Haiti's sanitation crisis. Rabab Luxor, an Egyptian-based organization working with youth to turn plastic waste into musical instruments, won the Youth Leadership prize.
---
Watch videos of the top ten finalists of Solution Search
Join Rare's Center for Behavior & the Environment and subscribe to its newsletter
*Solution Search: Water Pollution & Behavior Change contest partners include: 11th Hour Racing, The Circulate Initiative, The Inter-American Development Bank, Lonely Whale, The Nature Conservancy, and Ocean Conservancy.