A comedian emcee. Behavioral scientists competing in a game show. An on-stage drummer, bean bag chairs, and Impossible burgers.
This wasn't your typical climate change conference.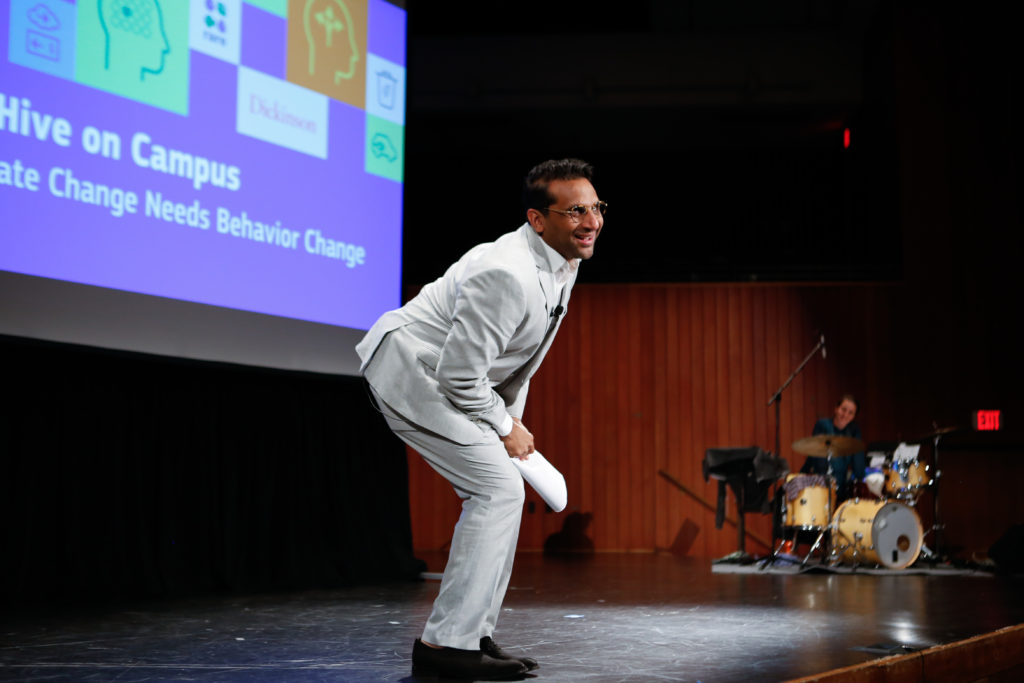 Bookended by a climate poem by Harvard student, Jordan Sanchez, and a call to action from Patagonia's Environmental Advocate, Avi Garbow, the BE.Hive on Campus summit took a unique approach to explore the relationship between climate change and individual human behavior.
Hosted by Dickinson College, a national leader in campus sustainability, and Rare's Center for Behavior & the Environment (BE.Center), the summit brought together 400 students and campus changemakers from 44 colleges and universities. More than 80 others joined via live stream.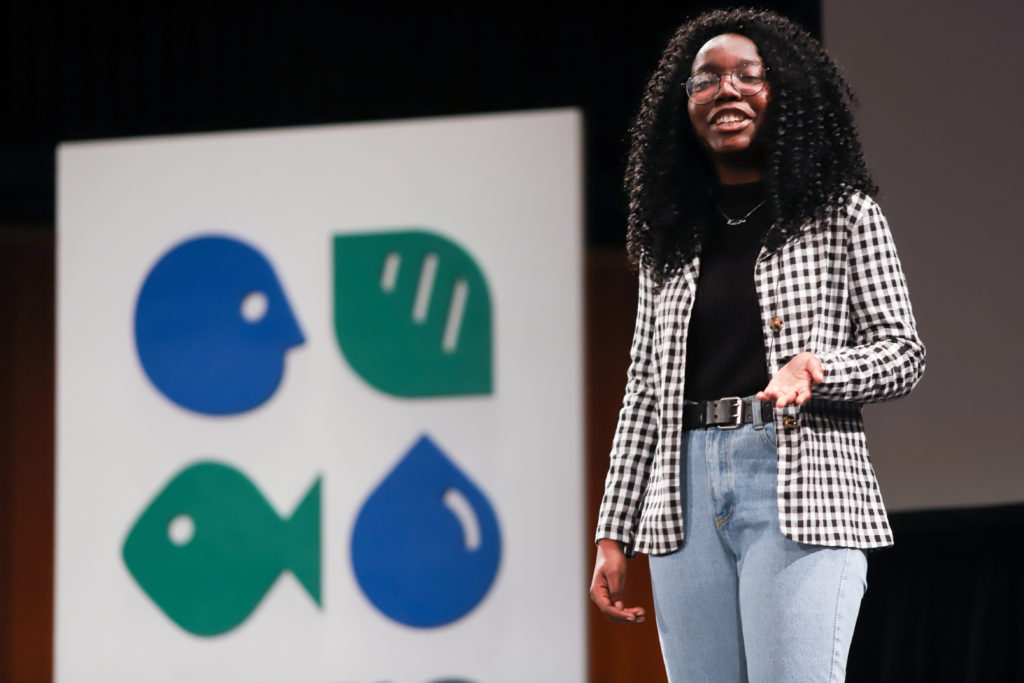 The day-long event featured behavioral scientists and researchers, student advocates, social entrepreneurs, and CEOs – all offering a unique contribution to the climate conversation.
"From everything I saw and everyone I spoke with, it was a huge success," said Margee Ensign, President of Dickinson College.
Going back to school
Following the success of the first BE.Hive summit held March 2019 in Washington DC at National Geographic, Rare and Dickinson began collaborating to re-create the experience in a campus setting.
"College campuses bring together the energy and urgency of young people with groundbreaking ideas from leading researchers," said Brett Jenks, Rare President and CEO. "By bringing these ingredients together, we hoped to spark campus conversations about sustainability and move the needle on reducing emissions and addressing climate change."
Those in attendance also saw the value of putting colleges and universities at the forefront of climate action.
Make It Personal
Following Sanchez's poem, Jenks welcomed attendees and issued a challenge to "make it personal" when it comes to climate change. After sharing research detailing the most impactful behaviors individuals can adopt to reduce greenhouse gas emissions, Jenks spoke to the importance of shifting social norms to spark their adoption.
"People don't flee the theater when they see smoke. They flee the theater when they see others fleeing the theater," said Jenks.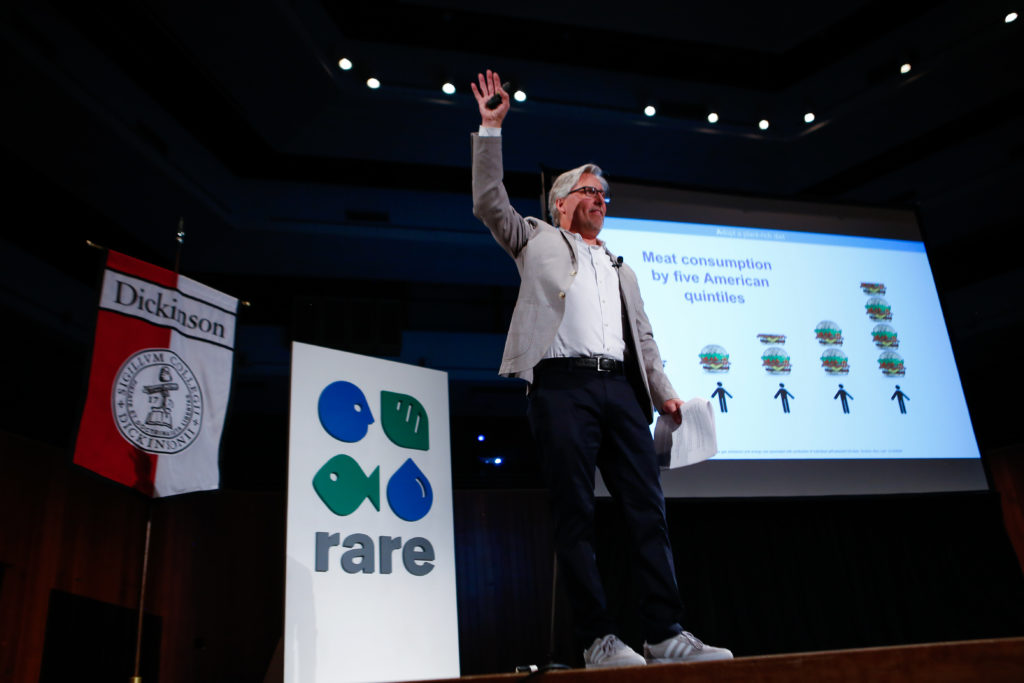 Behavior bites
Next up, Kevin Green, Senior Director of Rare's BE.Center, took the stage to introduce the behavioral insights that underpin the BE.Center's mission to bridge the gap between behavior researchers, and conservation, environmental and social change practitioners.
He then introduced four leading behavioral researchers—Erez Yoeli of the Massachusetts Institute of Technology, Ashley Whillans of Harvard Business School, Adam Seth Levine of Cornell University, and Erik Thulin of Rare's BE.Center—who ignited the crowd with illuminating talks about human behavior before participating in "Prove It!", a mock game show designed to introduce behavioral insights and biases. Whillans won by audience vote.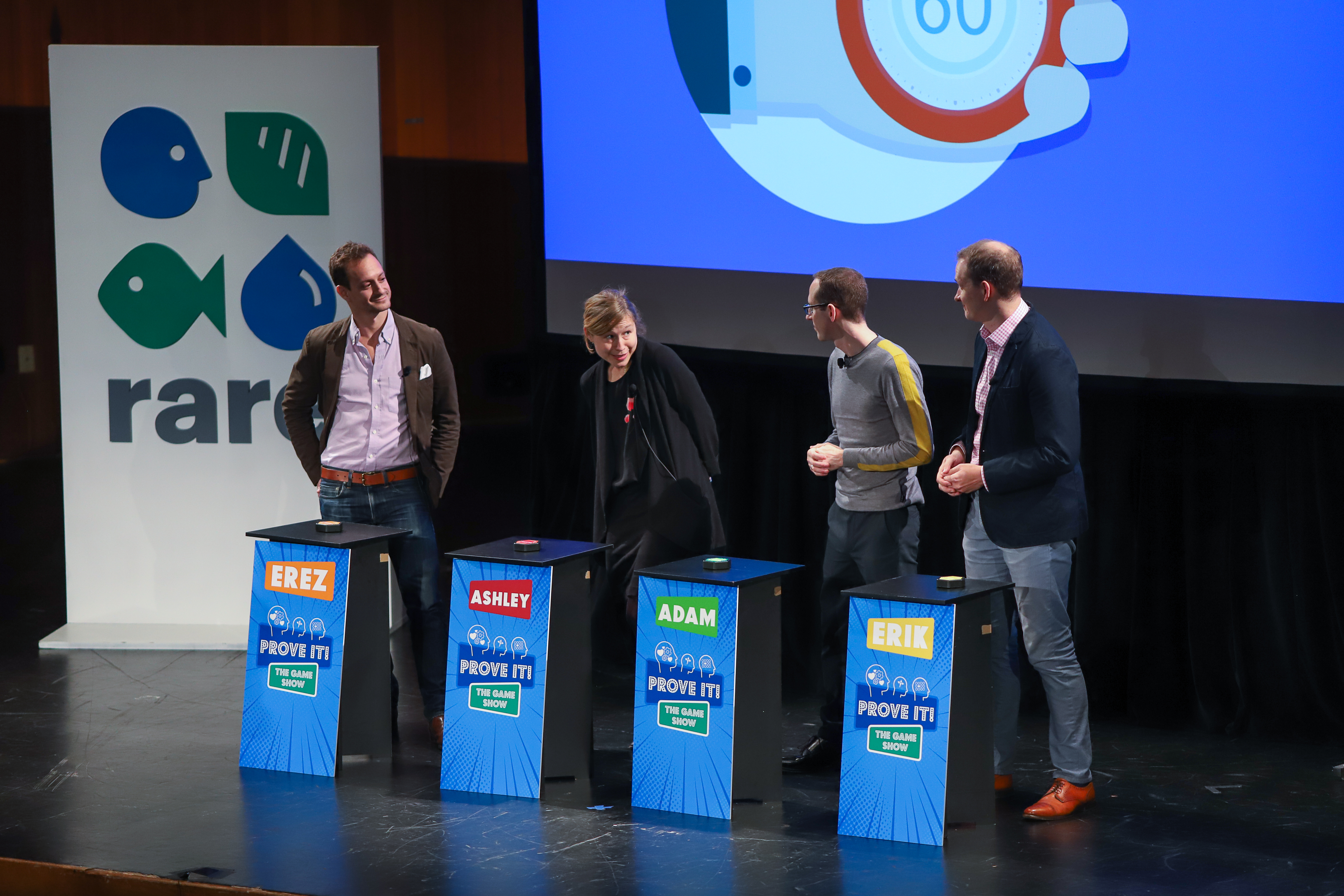 Campus spotlight
To spark ideas of what's possible, BE.Hive spotlighted three campus leaders making a measurable impact in boosting campus sustainability. Rowan Hannan from Oberlin College provided an overview of its new Environmental Dashboard tool, which is building positive community and sustainable habits by visualizing how resources connect communities.
Zachary Walker from the University of North Carolina-Chapel Hill shared how student-led initiatives led to the university piloting electric buses and reducing the energy used for refrigeration. Wawa Gatheru of the University of Connecticut, who has won state-wide recognition for her climate advocacy, spoke movingly about the connection between climate justice and racial justice.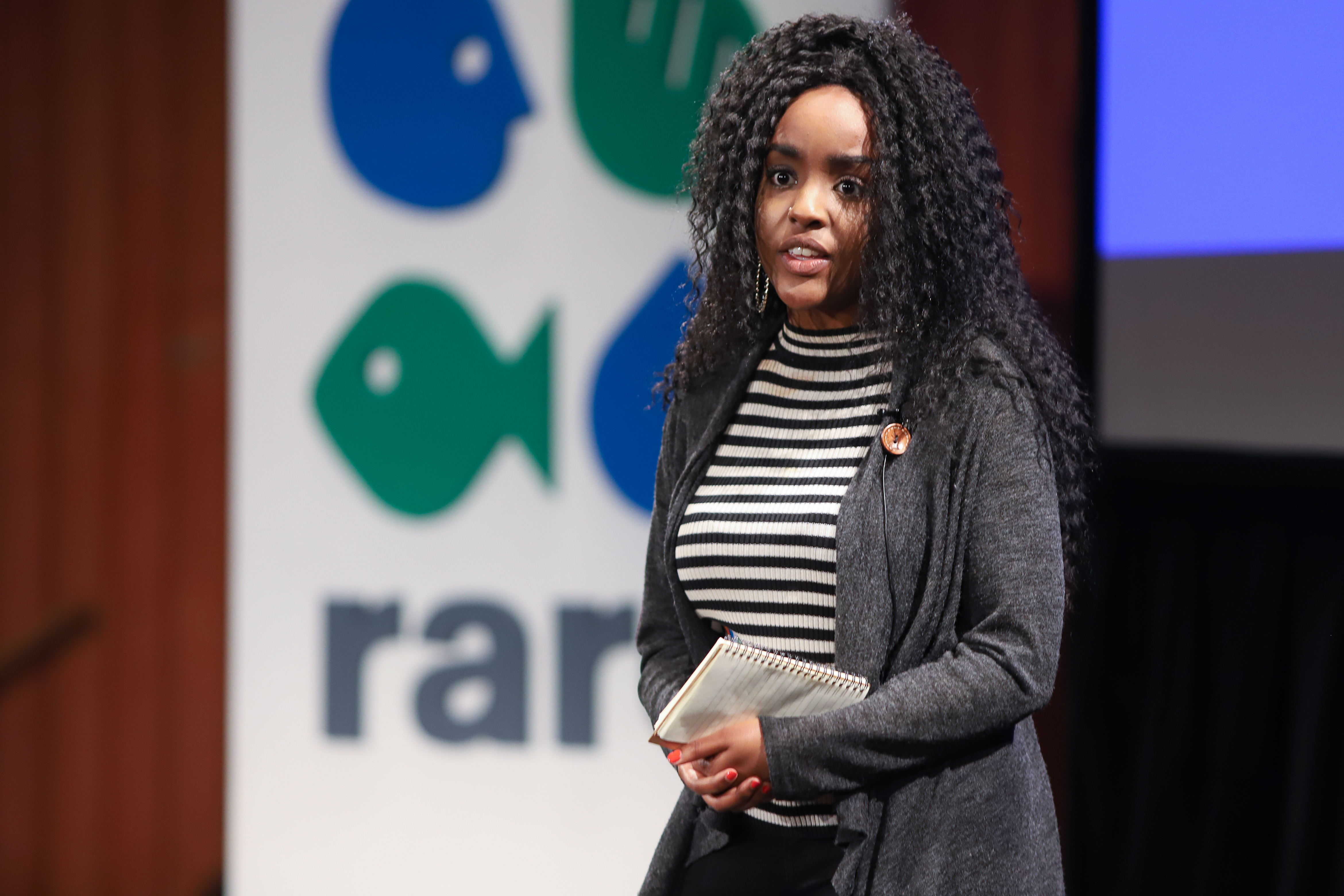 Later in the afternoon, the four finalists from the Behavior-Centered Design Challenge made their pitches to a panel of experts. The Challenge, conducted in partnership with Dickinson Dining Services, kicked off the day before and asked teams to come up with a solution for getting students to purchase more plant-rich meals. A graduate student team from the University of Pennsylvania took the crown for their idea to positively identify students who purchase plant-rich meals with a green plate, activating social proof. The other finalists hailed from Cheyney University, Cornell University, and Dickinson College.
The business of sustainability
BE.Hive on Campus also showcased several business leaders and CEOs who revealed why the push for sustainable solutions is ripe for entrepreneurs. Chef Tim Ma, who has run several restaurants in Washington DC, shared secrets for making them more sustainable (as well as a recipe for vegan pork rinds). Kavita Shukla, Founder of The FRESHGLOW Co. and inventor of FRESHPAPER, which reduces food spoilage and food waste, shared her inspiring personal story.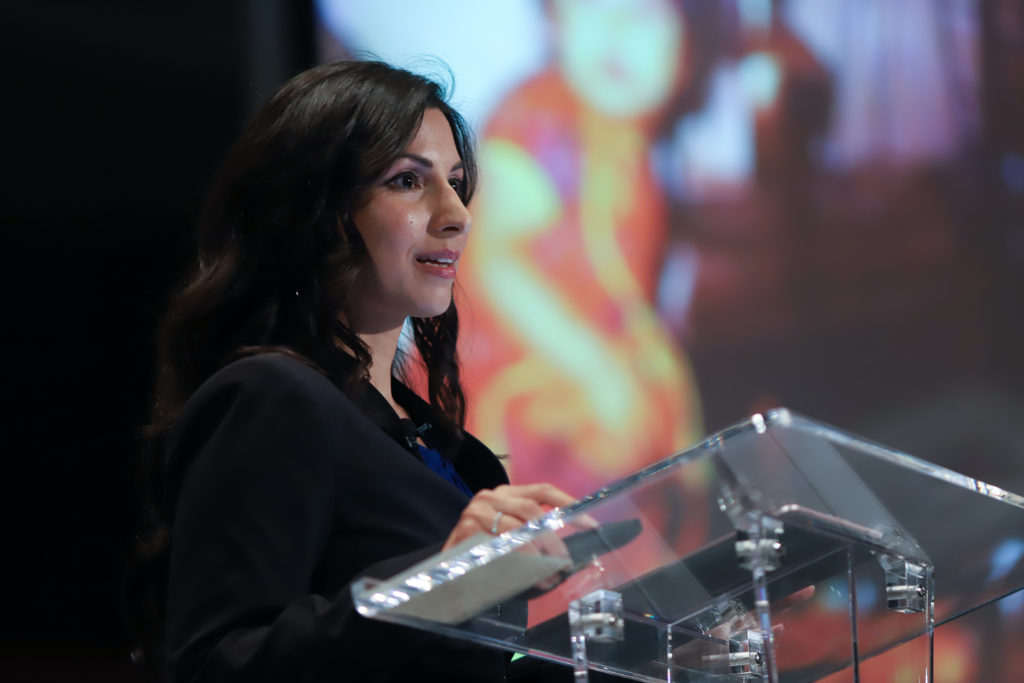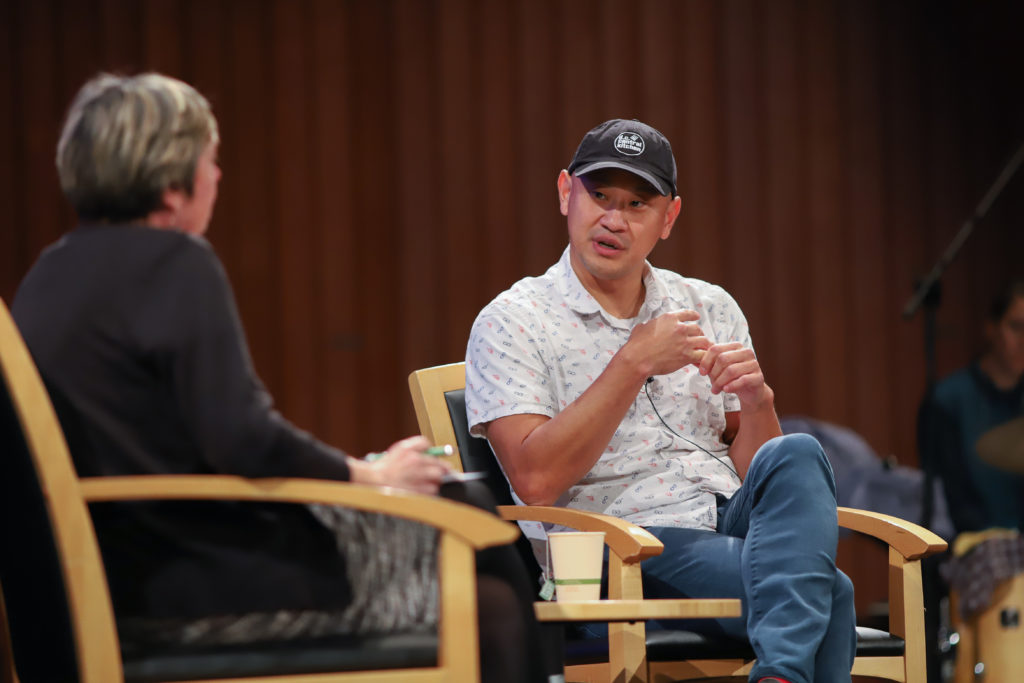 In a recorded interview, Impossible Foods CEO Pat Brown strategized with Jenks about getting meat eaters to increase their intake of plant-rich foods.
"Don't ask for behavior change," said Brown. "If we can outperform the characteristics consumers care about and make a product from plants, we win in the marketplace."
Also addressing attendees was Dickinson alum, Blake Lawrence from Cool Effect—an organization that offsets carbon emissions through supporting carbon-reducing projects around the world. He shared how the audience can become smart consumers of carbon credits and start making steps towards a net zero impact.
BE.Hive on Campus also worked with Cool Effect to offset 3x the emissions associated with hosting the event and weren't eliminated through front-end efforts (such as serving a vegetarian meal, only using compostable products, encouraging carpooling/train travel, etc.).
In an entertaining afternoon session, Chris Graves from Ogilvy's Center for Behavioral Science shared examples of behavioral approaches used by advertisers to make problems concrete, such as appealing to customers' emotions or putting a human face on an abstract concept.
Leaving inspired
Throughout the day, a sense of possibility permeated the crowd. Students, in particular, were excited to bring their BE.Hive experience back to their school.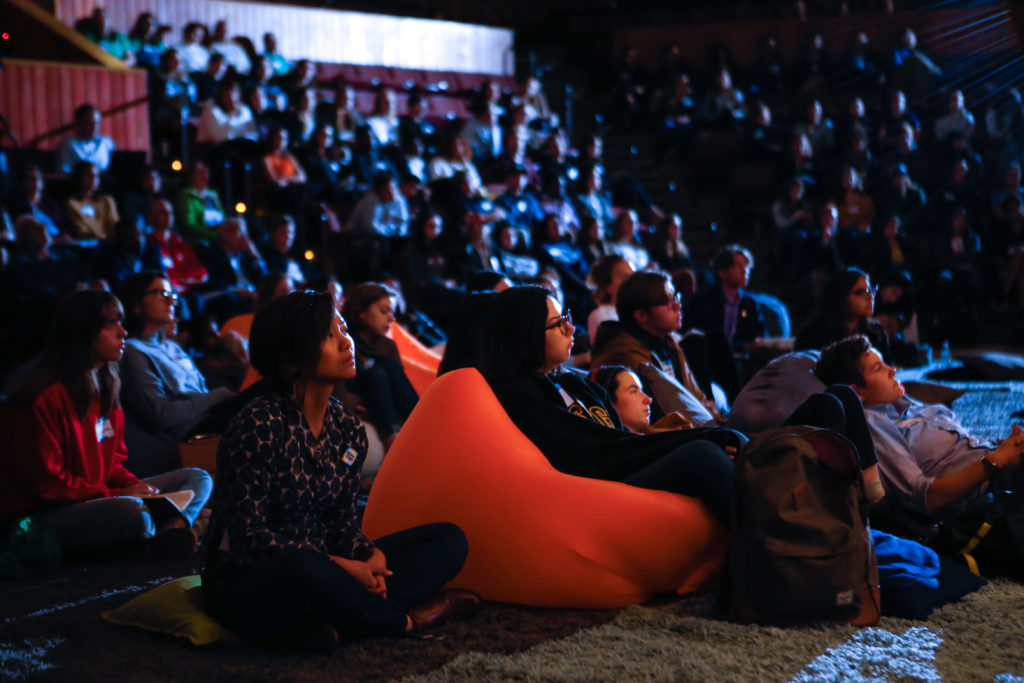 "I have always known and felt that sustainability isn't just about recycling – that it's really about everything, and more," said Penn State student Emmy Sikora. "But hearing that echoed today in the conference put the sustainability movement into perspective for me."
Dana Schroeder, Sustainability Coordinator for Outreach & Engagement at the University of Virginia, echoed the inspiration.
"I feel inspired after this kind of thing," said Schroeder. "There are all kinds of ways we can change our approach to be most effective. It's not just a shot in the dark."