Rare Adds Leaders in Finance, Business and Human Rights to Board
July 10, 2018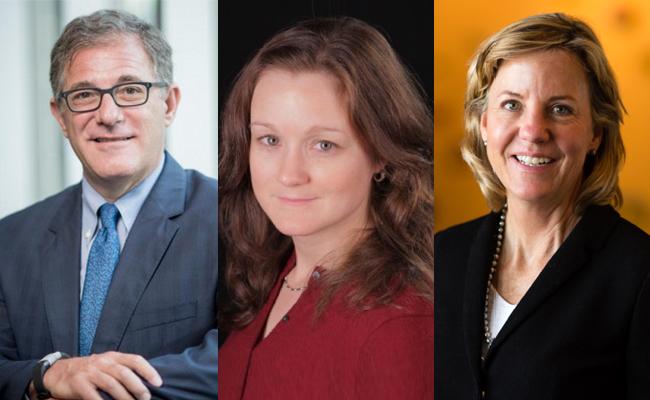 (Arlington, VA) Today, Rare announced the election of three new members to its board of trustees. Randy Brown, Chief Investment Officer of Sun Life Financial, Alice Farmer, Officer of the Bromley Charitable Trust and a human rights lawyer, and Lizanne Galbreath, Managing Director of Galbreath & Company, join a growing network of experts and advocates providing guidance and support to the leading behavior change organization in conservation.
"Rare is overjoyed to welcome Randy, Alice and Lizanne to our board of trustees," said Brett Jenks, President and CEO of Rare. "Each of these individuals brings a diverse set of skills and accomplishments from a broad range of experiences. Their contributions will undoubtedly enhance our mission to spotlight and support community-led solutions to conservation challenges around the world."
At Sun Life, Brown heads the investment operations of Sun Life Assurance Company of Canada. He joined Sun Life Financial in January 2016 and prior to that held several senior roles at Deutsche Asset & Wealth Management, most recently as Global Head of Insurance and Pension Solutions and as Head of Asset and Wealth Management for the UK region. He recently left the Boards of City Harvest and The Johnson School of Business at Cornell University after long tenures.
Brown holds Bachelor of Science and Masters of Engineering degrees, both in Electrical Engineering, from Cornell University. He also earned an MBA from Cornell University's Johnson Graduate School of Management, where he was a Lester B. Knight Scholar.
Farmer is an officer of the Bromley Charitable Trust, where she helps oversees the Trust's philanthropic activity and strategic priorities. Farmer is also a human rights lawyer specializing in children's rights and refugee law. She has worked on human rights issues in various capacities for the United Nations, Human Rights Watch, the American Civil Liberties Union, and the Norwegian Refugee Council.
Farmer started her legal career with the U.S. Department of Justice Honors Program, in the Executive Office for Immigration Review. She has lectured on human rights at Harvard Law School, Georgetown University Law Center, and the Institut d'Études Politiques de Paris (Sciences Po), among others. Farmer has published widely on refugee issues, including with Oxford's Forced Migration Review, the Georgetown Immigration Law Journal, the Yale Human Rights and Development Law Journal, and numerous op-ed pages of major global newspapers.
Galbreath is Managing Director of Galbreath & Company, with real estate investments and private equity holdings in the US. Previously, she served on the Board of Directors of Jones Lang LaSalle, and was Chairman of LaSalle Partners Management Services Group, which provided strategic management direction for the firm's largest business entity. Before LaSalle Partners, Galbreath served as Chairman and Chief Executive Officer of The Galbreath Company, a privately-owned, full-service real estate company that merged operations with LaSalle Partners in 1997.
Galbreath received a MBA from The Wharton School at the University of Pennsylvania and a Bachelor of Arts from Dartmouth College.  She currently serves on the boards of Interval Leisure Group, Paramount Group, the Urban Land Institute and The Nature Conservancy Montana chapter.
The elections of Brown, Farmer, and Galbreath to the Rare Board of Trustees follow the recent elections of Avi Garbow, a Washington DC-based attorney and former General Counsel at the U.S. Environmental Protection Agency, and Sarah Stein Greenberg, Executive Director of the Hasso Plattner Institute of Design (d.school) at Stanford University.
---
About Rare
Rare is the global leader in the use of behavior change to help local leaders inspire their communities to take pride in, and protect, their natural resources. To learn more about Rare, please visit rare.org.