Painting the Colors of the Sea
By Yasmin Arquiza
Photos by Oggie Ramos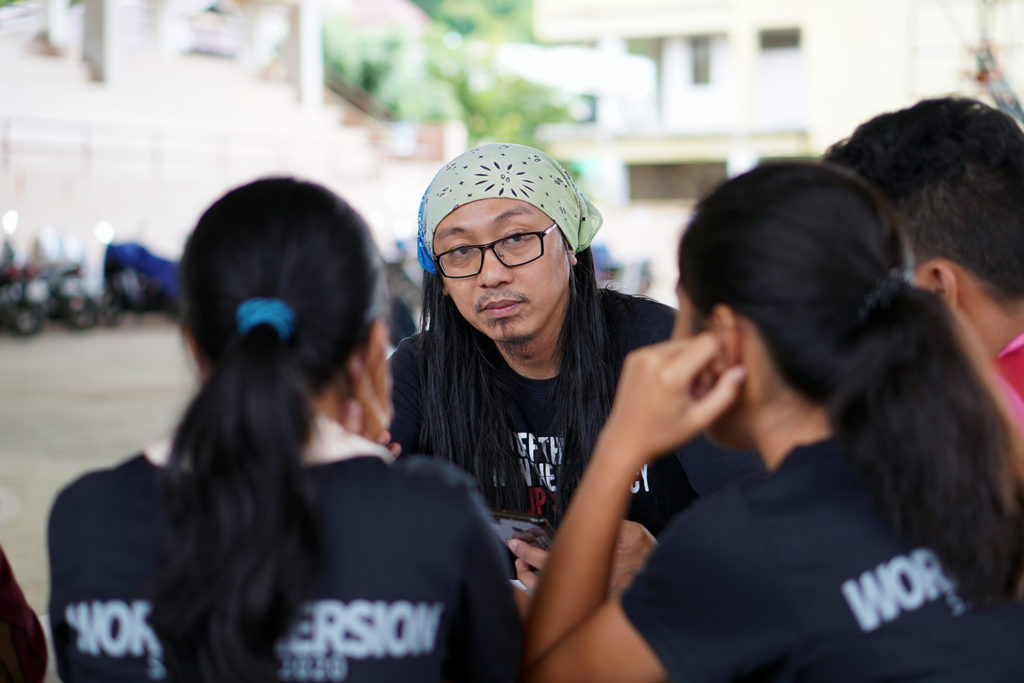 With his long hair and signature bandanna, artist and environment activist AG Saño cuts a distinct figure wherever he goes, and he's been almost everywhere. For many years now, AG has been a welcome presence in Rare partner sites, bringing the power of murals to social marketing campaigns that aim to promote responsible fishing behavior. "You see it every day," he tells students in Camotes islands in Cebu. "Unlike other paintings, we cannot bring home the images on these walls, so they're effective in educating the public about what's happening around us."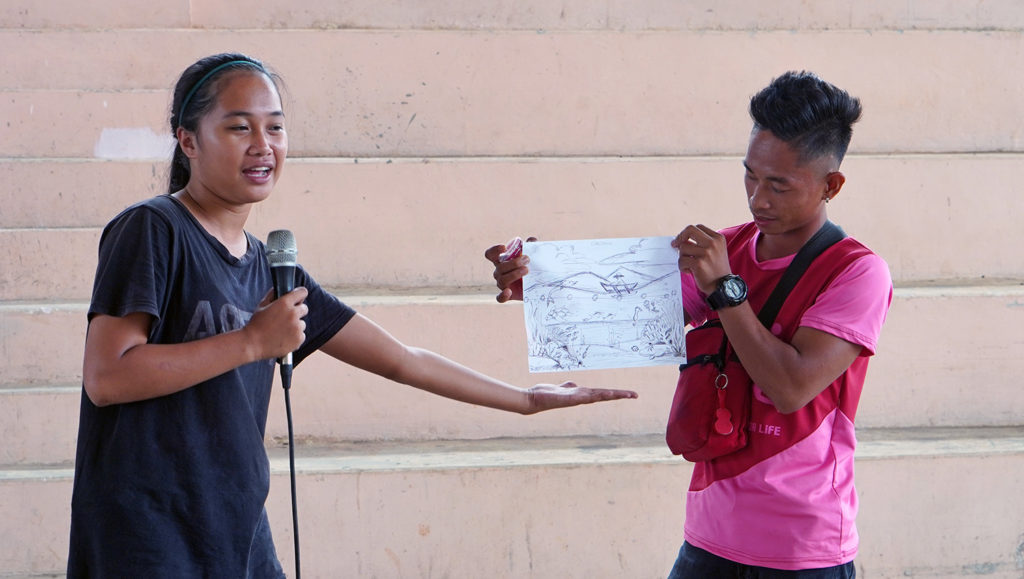 During the launching of the expanded Fish Forever program in the four municipalities of the Camotes islands last November, the campaign team gathered students and teachers from local schools before the start of the mural painting session. They were divided into groups, and each one came up with drawings of marine life and ecosystems found in coastal villages.
After the orientation, AG began the mural by sketching the outline of a fisher on the wall of the elementary school that faces the busy main street of the poblacion in Poro town.

Volunteers painted the core behaviors expected from responsible fishers – among them, fish catch monitoring to combat overfishing, and guarding marine protected areas. Earlier, Rare project manager Jovenal Edquilag had emphasized that MPAs are essential for food security, and fishers can be part of the solution in lessening pollution and illegal fishing activities.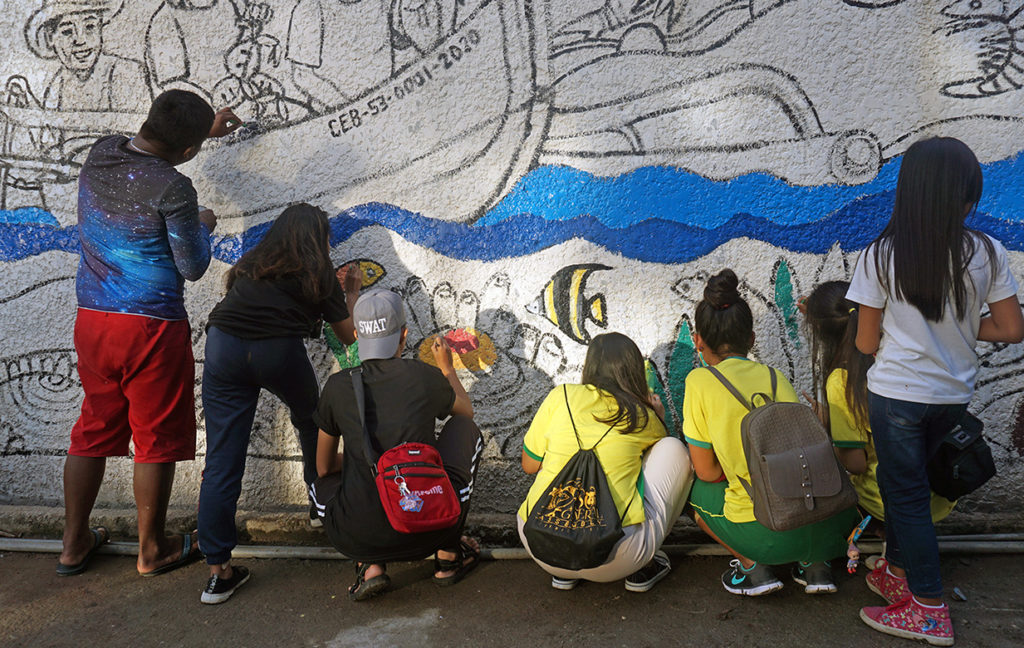 Many of the student volunteers are children of fishers, who instinctively chose colors that reflect what they see in marine habitats. Some of them painted mangrove forests where they often go for shell gleaning, while others looked for familiar species like rabbitfish and seabirds. AG told them a story about a student in Manila who asked him about the color of a kingfisher, which demonstrates that mural painting is an effective educational activity.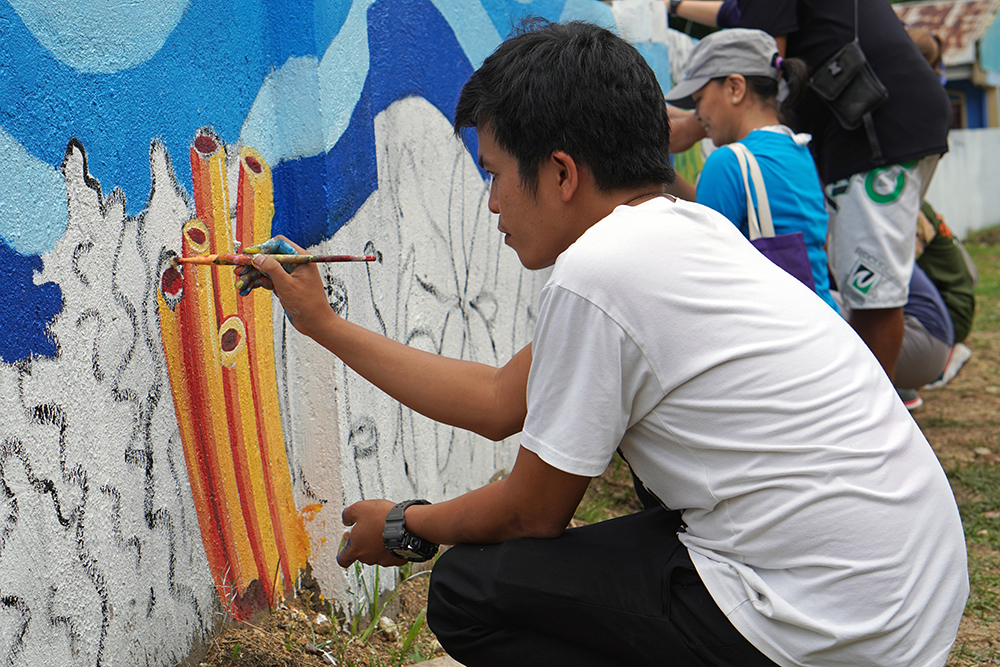 Art teacher Halem Lucerne from the San Francisco High School carefully applies contrasting texture on a tube coral, providing a professional touch to the mostly amateur yet harmonious interplay of images in the mural – one of the longest so far in any Fish Forever site. During the orientation, AG Saño said teachers can play a lead role in retouching the mural once the colors fade after a few years.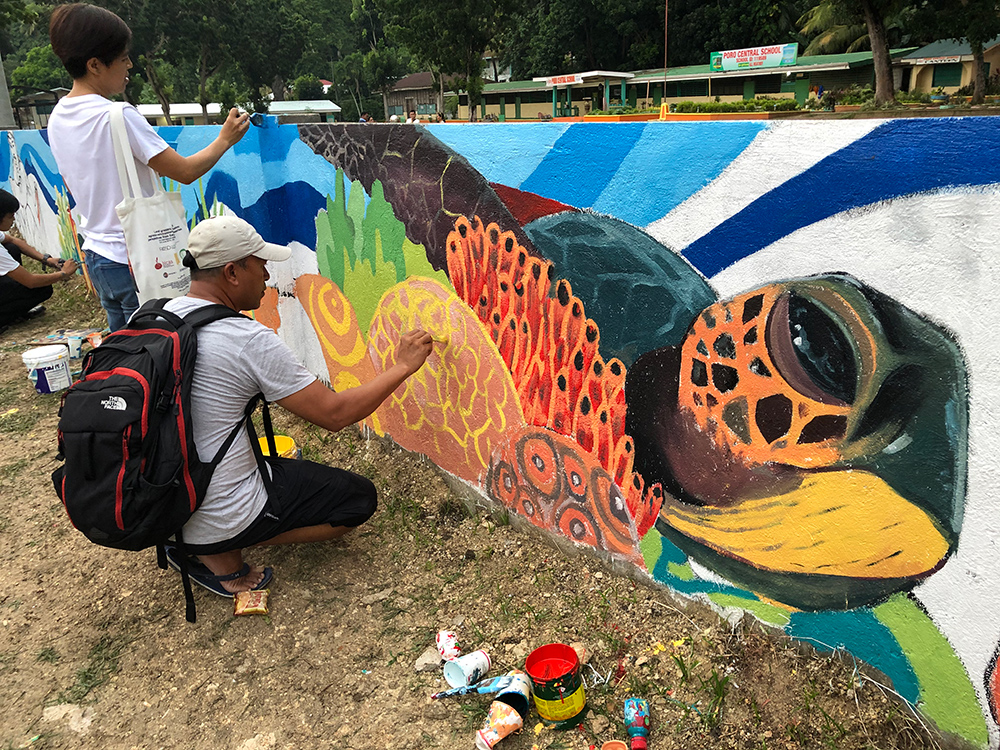 Rare staff Angel Uson and Arturo Faburada joined the volunteer painters who brought the vibrant colors of coral reefs and sea turtles into what was once a barren school wall. When asked about the importance of marine sanctuaries, one of the children said these areas allow fish to reproduce so when they get big, people can eat them.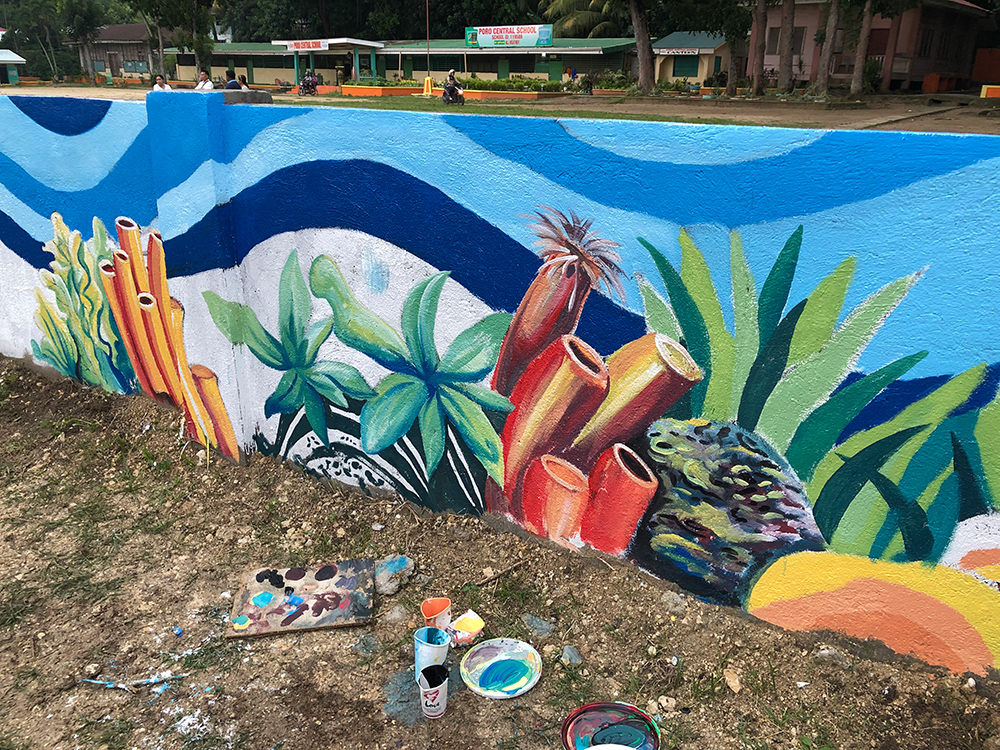 "Why is painting important? It helps us to inform people about the importance of the environment, from the forest to the sea. It's not just any writing on the wall," said Noel Polinar, the Municipal Environment and Natural Resources Officer of Poro. In island communities like Camotes that are vulnerable to calamities during tropical storms, the mural is a constant reminder to residents that their livelihood and resilience to climate impacts are dependent on the health of their marine ecosystems.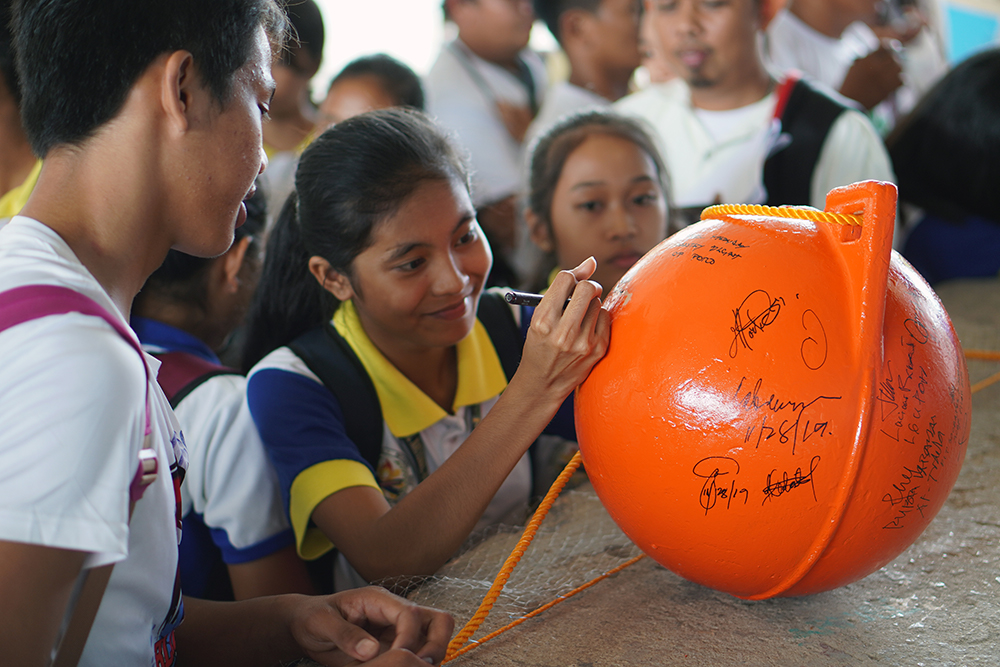 A student signs the "pledge buoy" signifying her commitment to the proper management of fisheries resources. As AG told the young volunteers, "this is important for you because you will still be here for a long time."
---
Wanna see more? Click on the slide show below and watch the transformation of the wall on an old government building into a vibrant showcase of marine life and community spirit in Del Carmen, Siargao islands.