From One Coast to Another
Mozambique shares more in common with Brazil than just Portuguese
Photos by Enrico Marone
Enrico Marone Larissa Hotra
In August, a government delegation from Mozambique traveled to Brazil to share their country's experiences with coastal fishing and better understand the parallel sector in Brazil. The exchange trip was a unique opportunity for the two countries to learn about each other's regulatory systems related to marine protected areas, participatory fisheries management, and the importance of reporting fishery production.
The official delegation, which included federal and provincial government representatives from fisheries institutions in Mozambique and Brazil, met with Rare staff and leaders of CONFREM (an important fisher's commission in Brazil) in two northern states with ongoing Fish Forever work: the São João da Ponta Marine Extractive Reserve in northern Brazil's Pará state and the APA Coral Coast and the Northeast National Marine Biodiversity Research and Conservation Center (CEPENE) on Pernambuco state's south coast.
Monique Galvão, Vice President of Rare Brazil, affirmed the critical nature of the trip. "This important exchange has enabled us to create a strong network of partners who must work together to promote sustainable fishing in our two countries."
Enjoy the journey!
---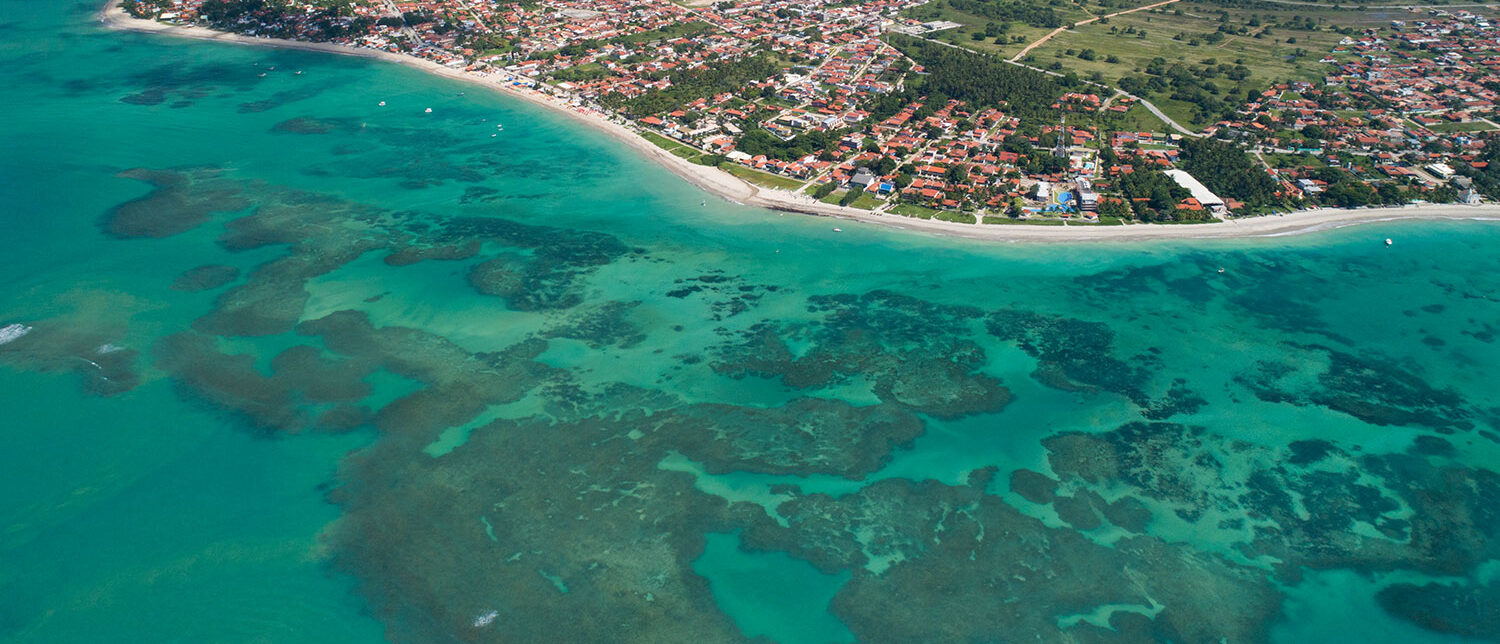 APA Coral Coast is the largest coastal federal marine protected area (MPA) in Brazil, created 22 years ago. It extends over 120 km along the coasts of Pernambuco and Alagoas states. A healthy coral reef ecosystem is fundamental for maintaining the coastal waters on which Brazil's artisanal fishing communities depend.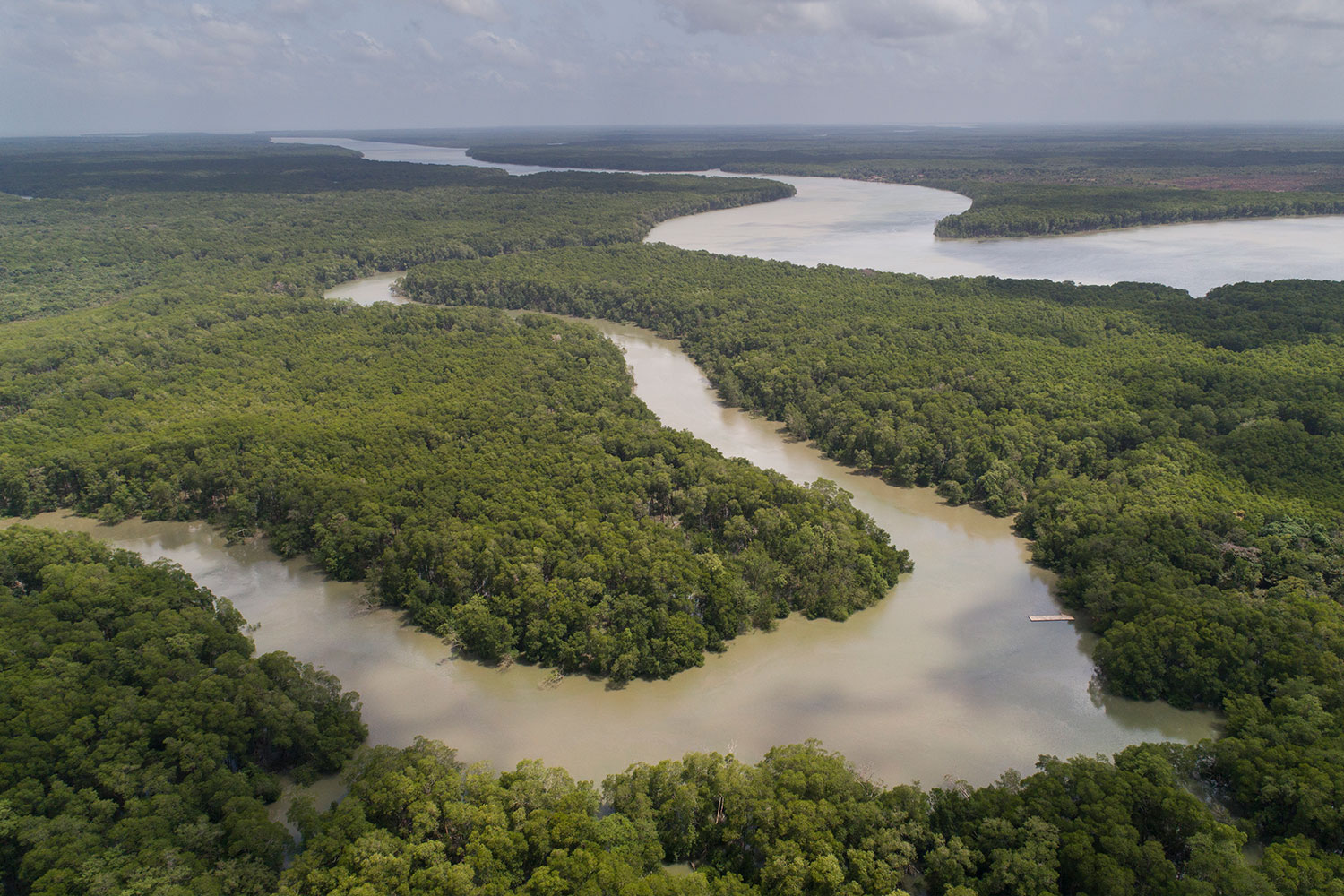 The São João da Ponta Marine Extractive Reserve's mangrove ecosystem, along Brazil's northern coast in Pará state, serves as the fishing grounds for many families who depend on crab and finfish artisanal fishing for food and income.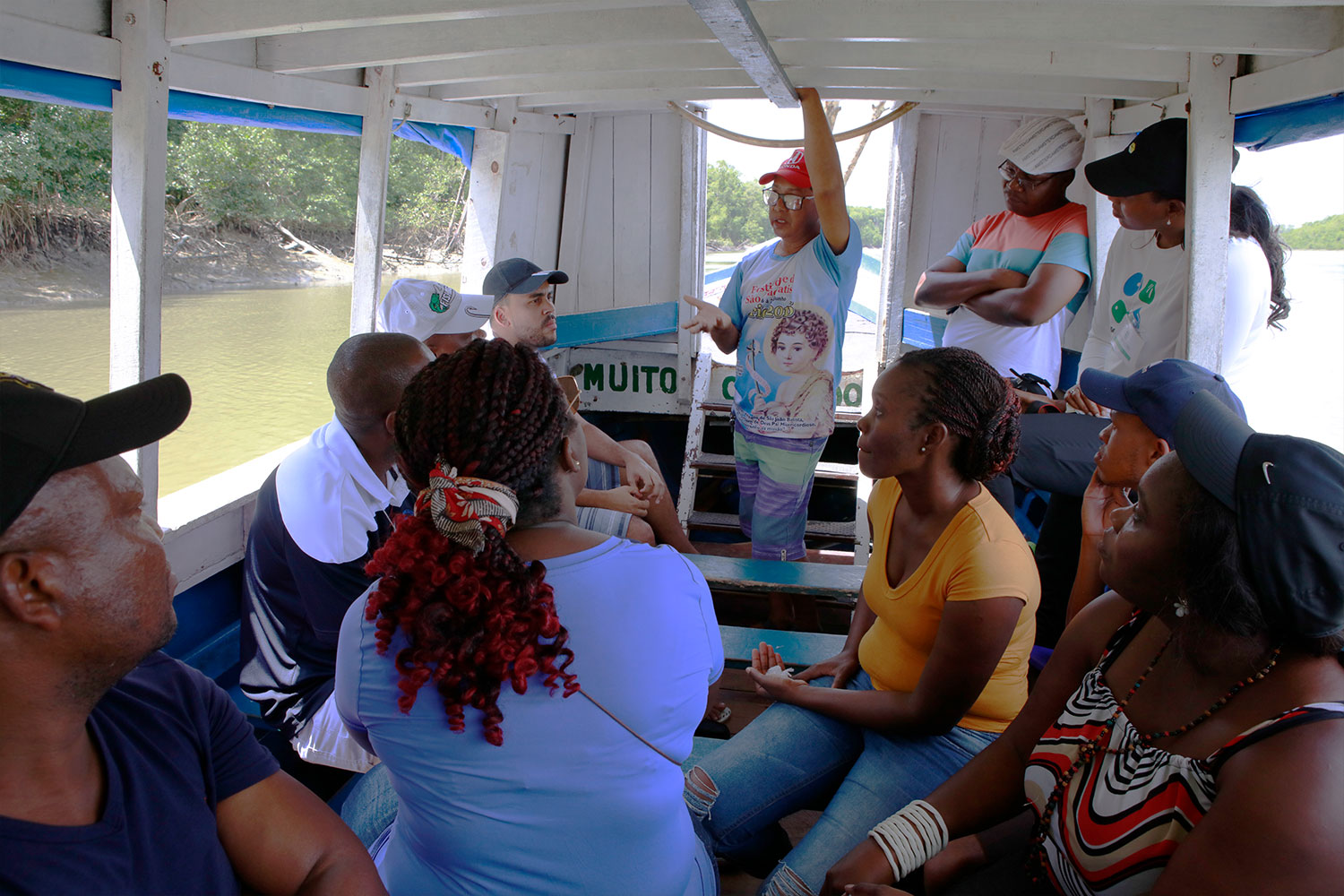 "It was a great honor to be able to show our sustainable crab management work. I am very happy that our example can be taken to the African continent."
Mr. João Lima, Brazilian fisherman and community leader, teaches the expedition about the Brazilian mangroves in São João da Ponta RESEX and explains how traditional crab fishing is passed down by previous generations.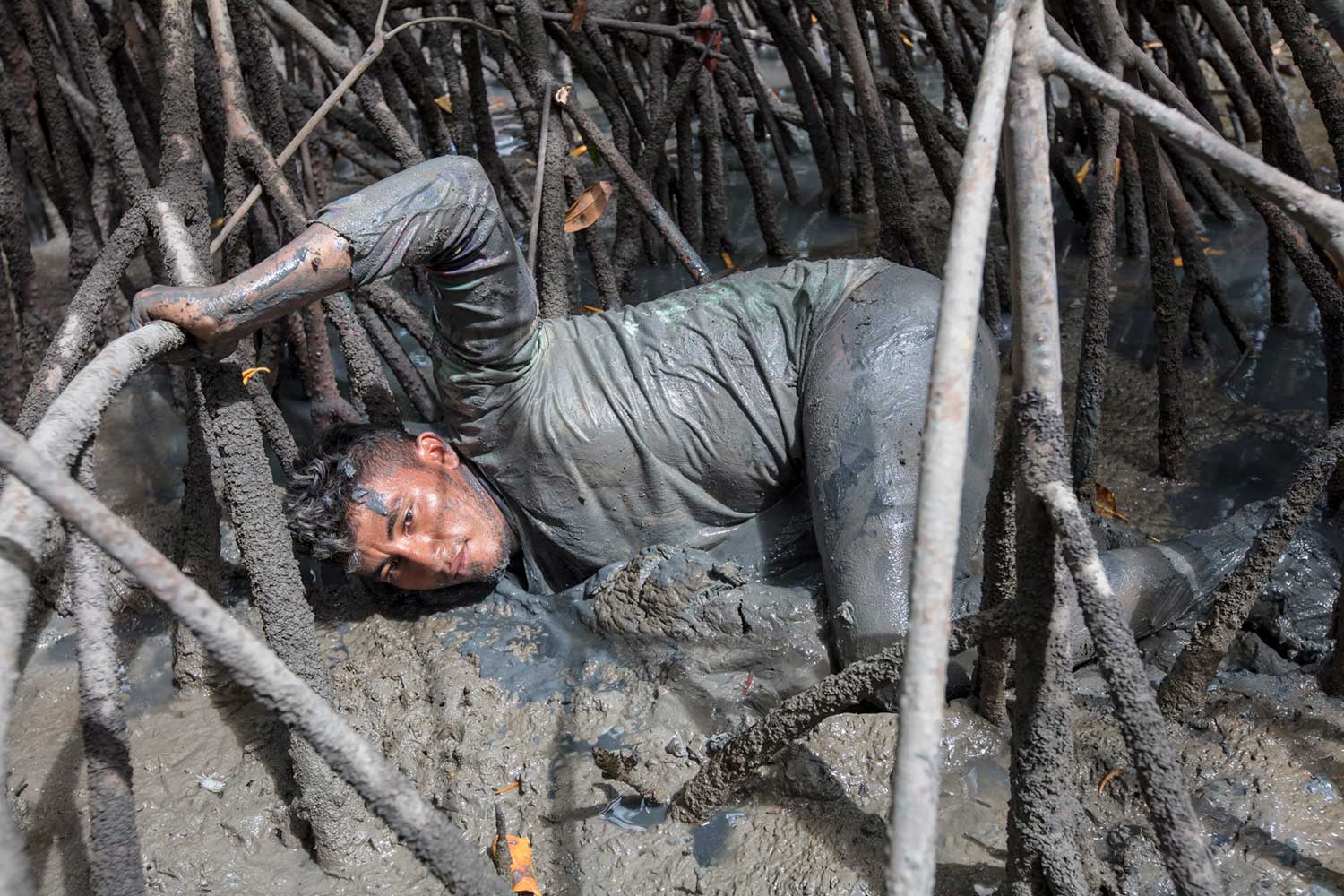 A crab fisher in the mangroves. The Amazon coast has the world's biggest mangrove continuum, formed by red, white, and black mangrove trees that can grow 30 meters high. In this complex and biodiverse environment, more than 1,500 families survive by harvesting crabs in challenging working conditions—digging in the mud, obeying the tide, and battling mosquitos.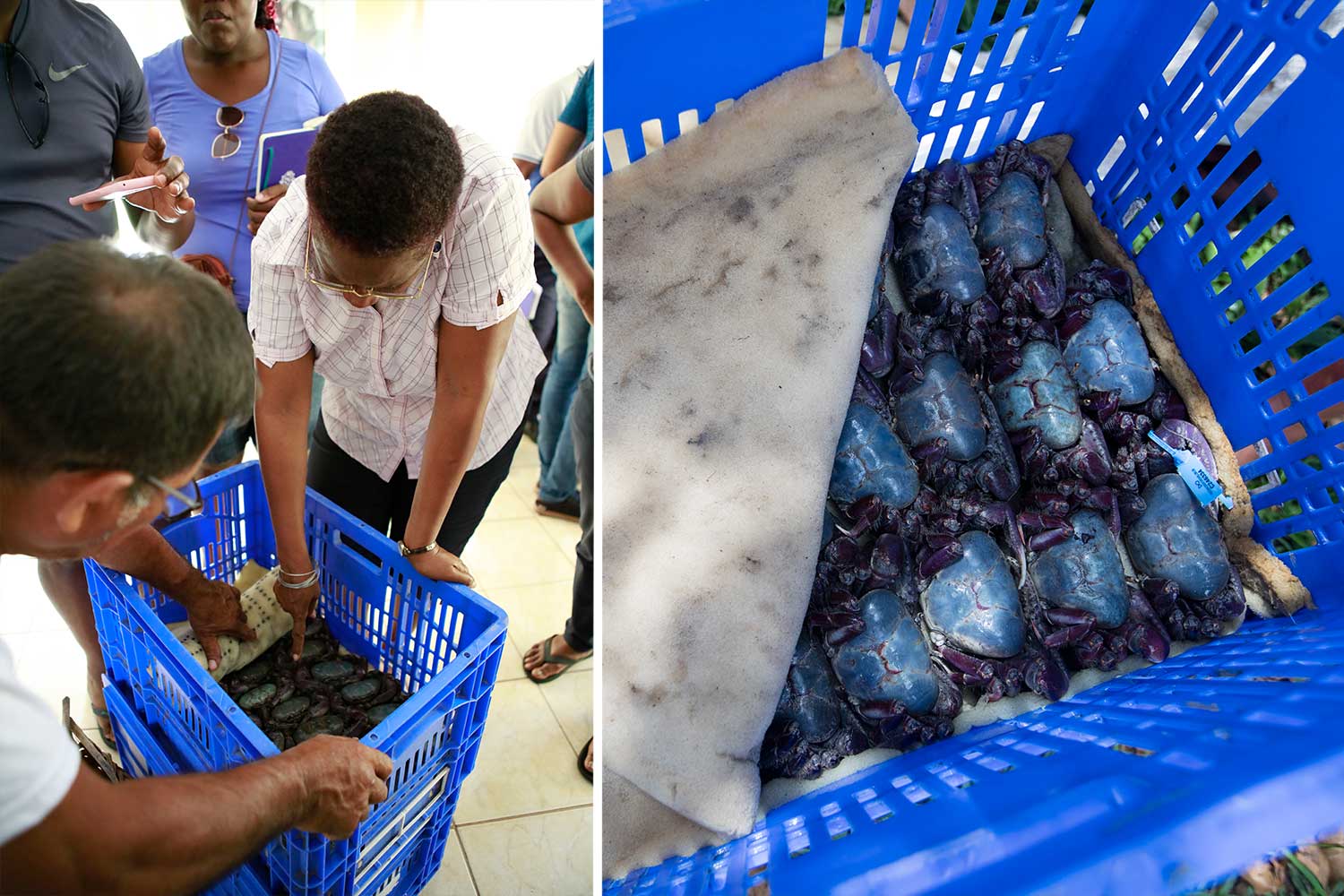 Mozambique's delegation inspects Brazil's basquetas—gear used to reduce the crab mortality during transport.  Joaquim Tembe of ADNAP (Mozambique's National Fisheries Association) reflects how this new learning could reduce crab mortality in Mozambique:
"As we also have crab fishing in our country, we think that the use of basquetas can be adopted there so that we can improve conservation of our fish stocks."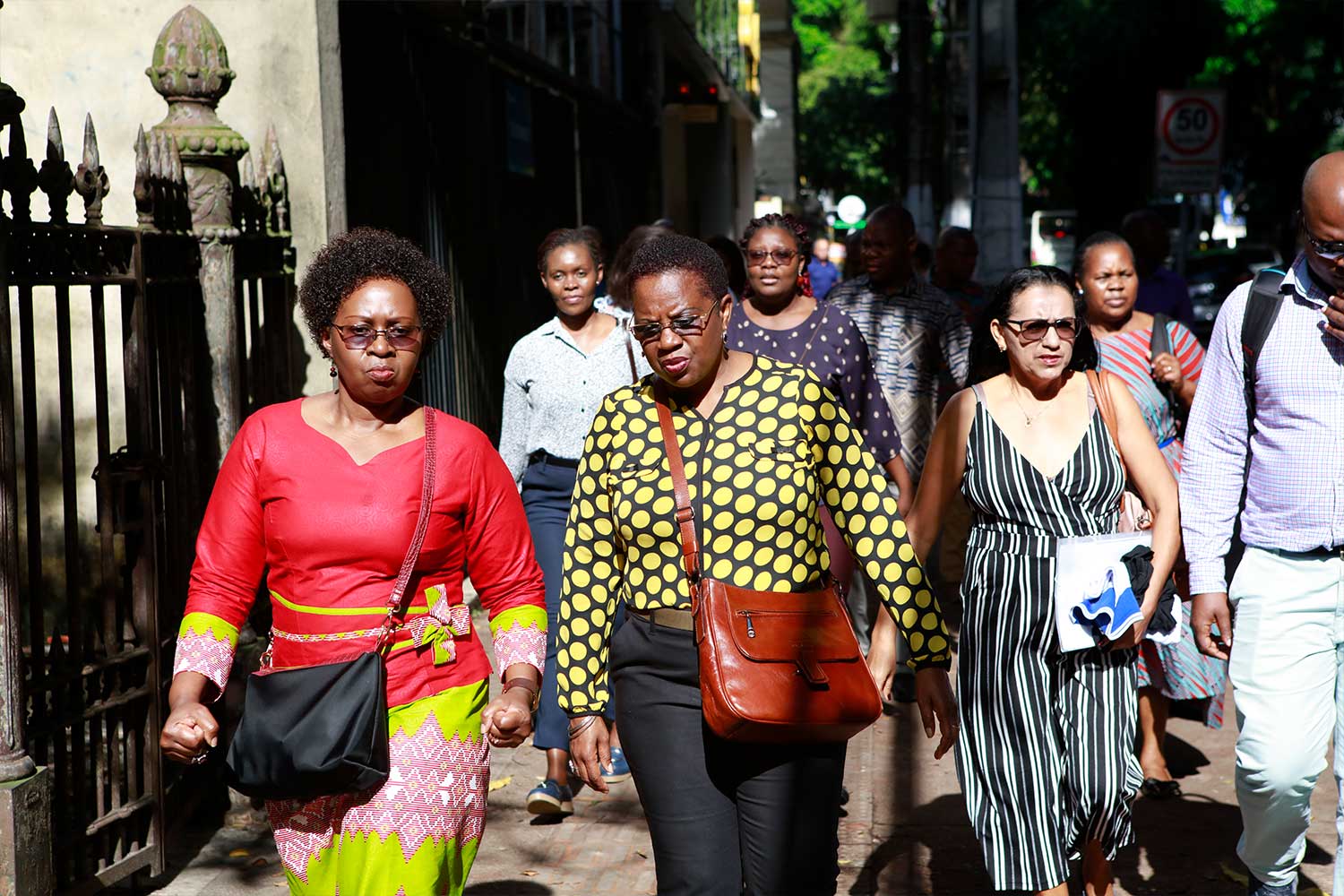 Ms. Verónica Namashulua, Director General of Mozambique's National Institute for Fisheries and Aquaculture Development and Ms. Ivone Lichucha, a representative from Mozambique's Ministry of the Sea, Inland Waters and Fisheries, walk alongside Ms. Sandra Regina, a CONFREM national leader. To Ms. Namanshulua, "Brazil's community fisheries management model and CONFREM's ability to mobilize and engage a network of fishers, fishing communities, and their associations are certainly an inspiration for us to replicate in our Community Fisheries Councils, which are still informal and lack legal recognition."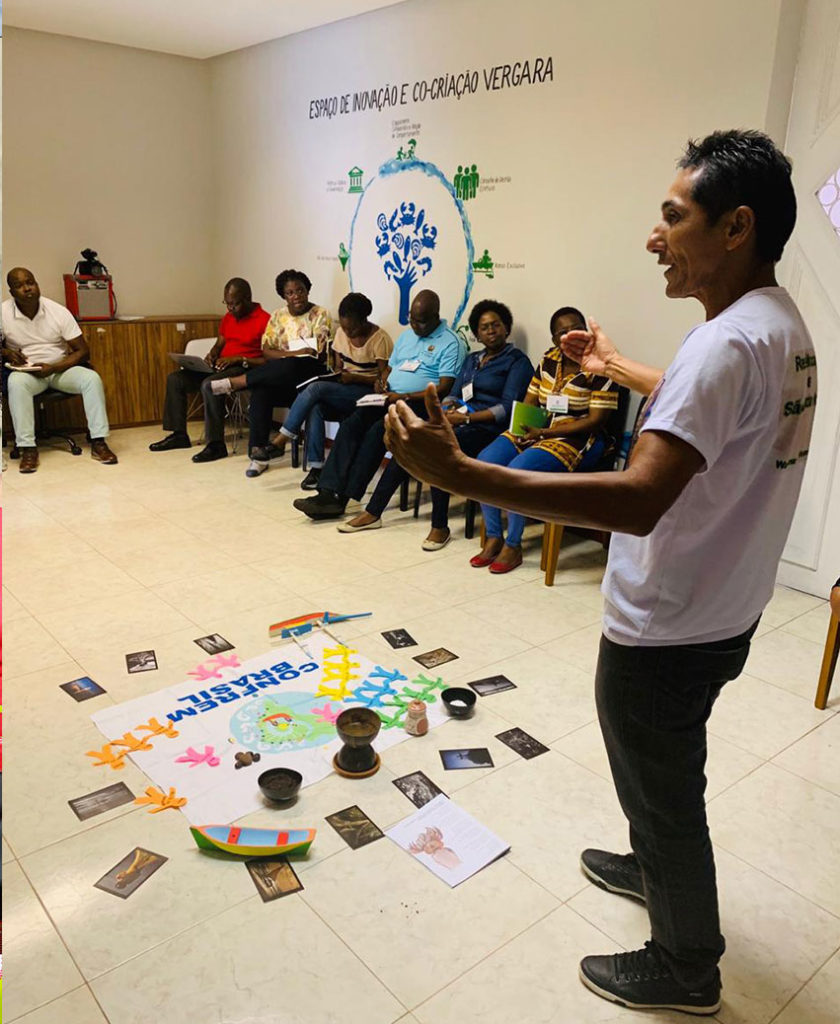 In Rare's Belém headquarter, José Carlos, fisherman and CONFREM national representative, explains Brazil's governance and community engagement processes that leverage participatory fishing management in Pará's RESEXes. "CONFREM's dream is to fight for the people and defend the way of life of artisanal fishers. It is a great opportunity to share our knowledge and learn from Mozambique's delegation." Hearing from fishing communities provided the delegation a critical local perspective and showcased Brazil's strong history of participatory fisheries management.
A 300-ha marine protected area with a no-take zone in Pernambuco's Tamandaré Bay is located next to Northeast Marine Biodiversity Research and Conservation Center (ICMBio/CEPENE )and a 17th-century fort. CEPENE, Coastal Reef Institute, and Rare together mapped the area's mud shrimp population and tracked fishing boats to promote better shrimp fisheries management and ensure the sustainability of shrimp stocks. Fishers are responsible for enforcing the area.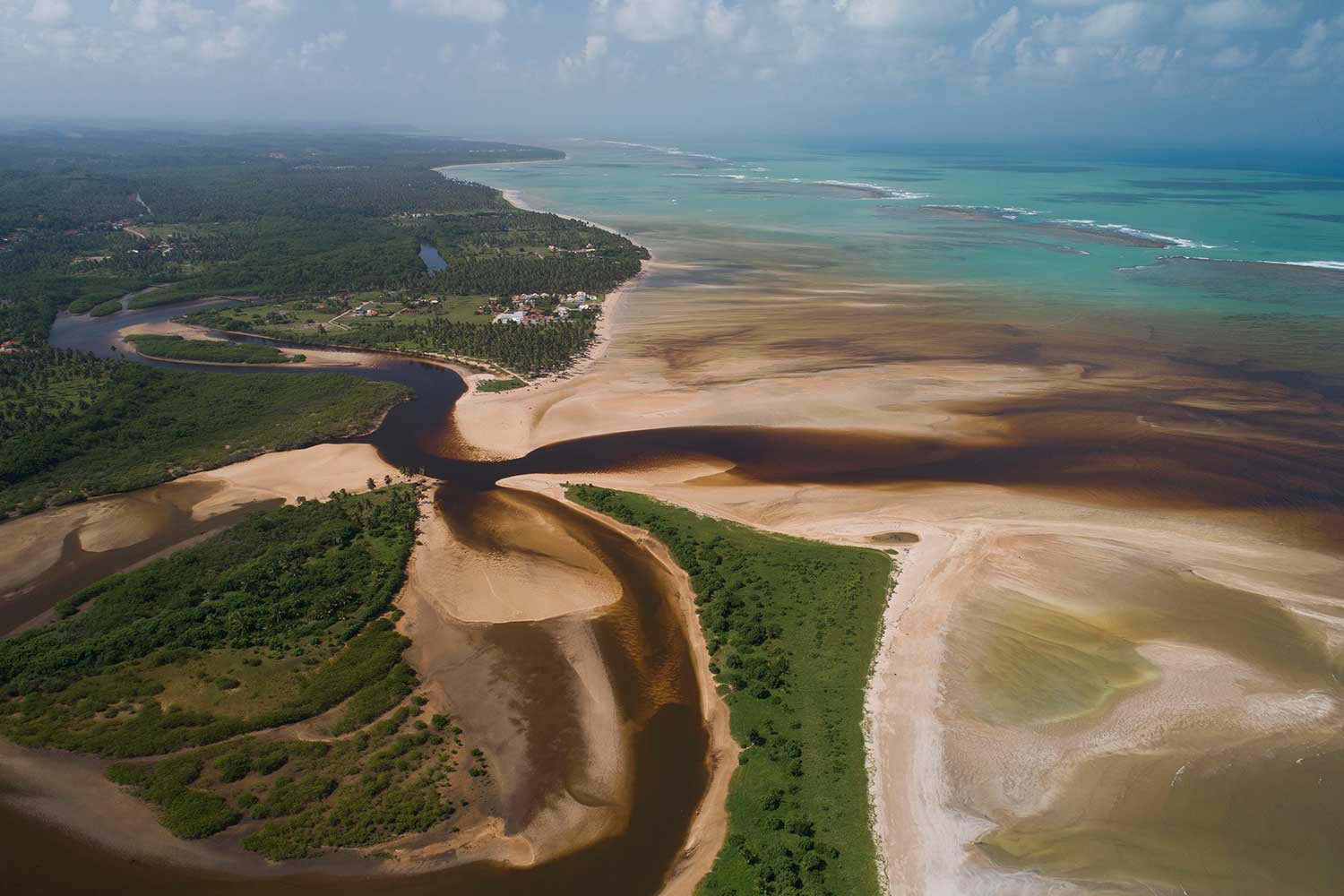 The mouth of Tatuamunha river, part of the APA Coral Coast in Brazil's Para state.  In addition to protecting the endangered manatee's habitat, the APA creates jobs for some 20,000 artisanal fishers, and receives more than 1 million visitors a year, creating community-based tourism opportunities for local communities.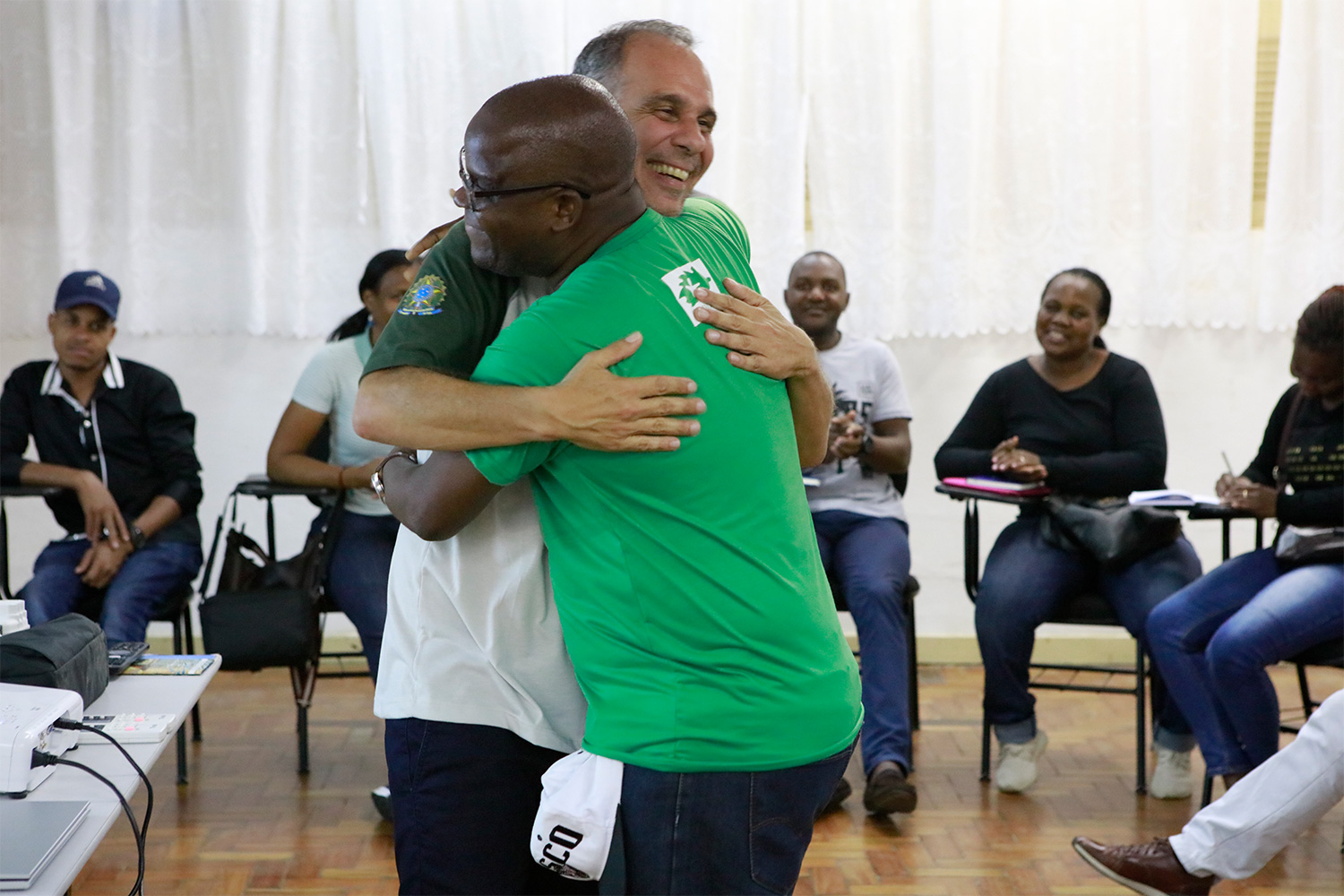 Mr. Leonardo Messias of ICMBio in Brazil and Mr. Joaquim Tembe of ADNAP in Mozambique embrace upon learning about each other's experiences in marine conservation.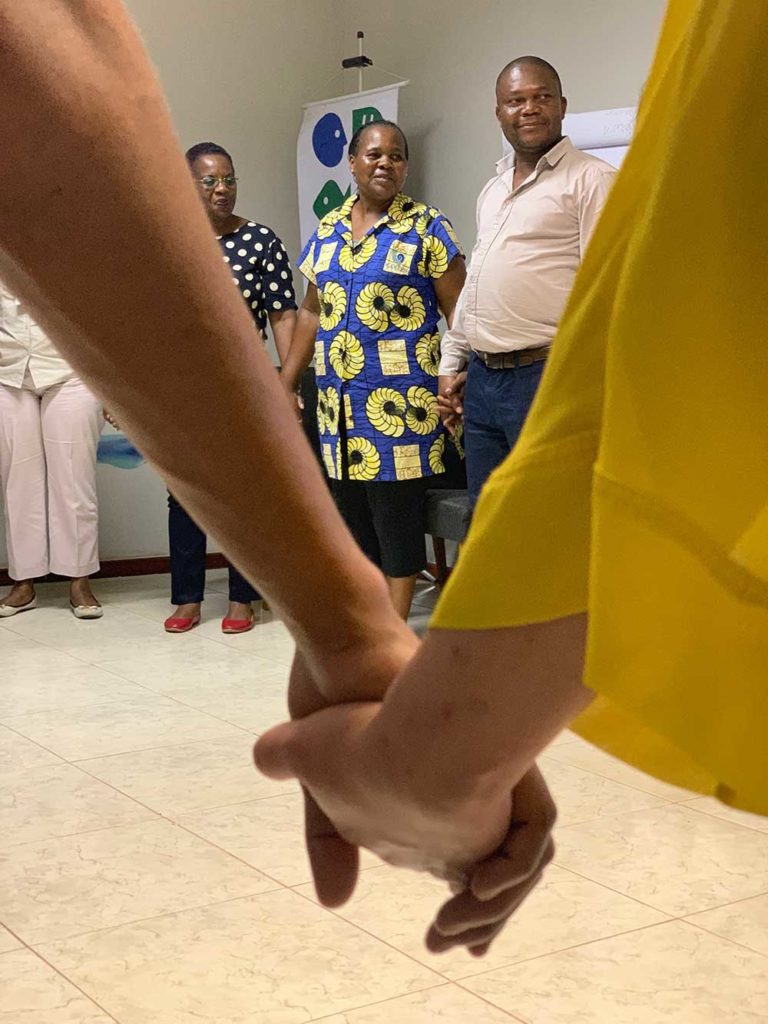 Despite two oceans that separate these nations, the exchange exemplified the power of Fish Forever's global network to transform coastal fisheries management from one coast to another.