With a tangle of leaves complete with bird's nest for her hair, BakJuana strides confidently to the front of the room. Her skirt is a mass of roots where fish and shells sway with her every move. A basket of seafood adorns her arm, displaying the abundance of marine life in the first ever campaign mascot representing an entire ecosystem.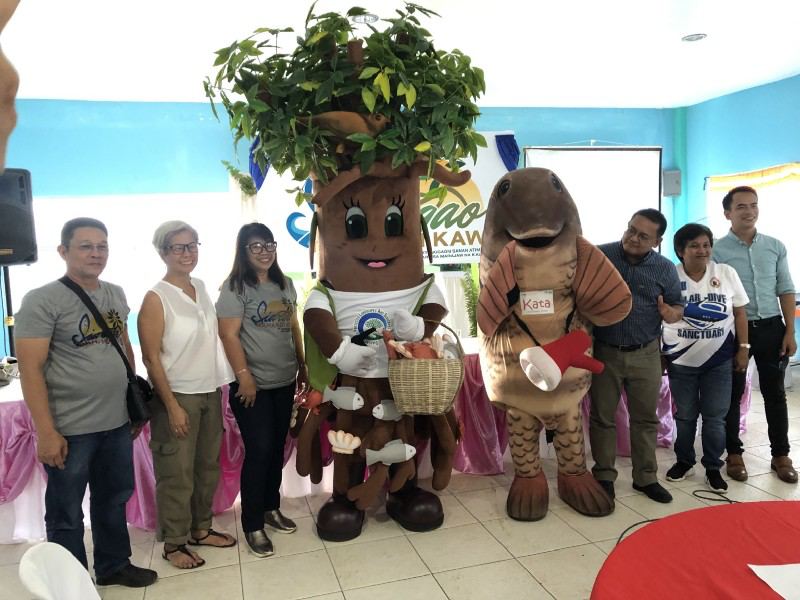 The introduction of BakJuana, a play on the local word for mangrove (bakhaw) and a traditional Filipino name (Juana), capped the launching of a new campaign in the Siargao and Bucas Grande islands that highlights the importance of marine ecosystems in sustaining coastal fisheries. From the two pioneer towns of Dapa and Del Carmen, Rare's flagship Fish Forever campaign is expanding to all nine municipalities in the Siargao Islands Protected Landscapes and Seascapes (SIPLAS) in collaboration with the provincial government of Surigao del Norte. Other local partners include the Department of Environment and Natural Resources (DENR) through the Protected Area Office for SIPLAS, and the Bureau of Fisheries and Aquatic Resources (BFAR) — Caraga region.
As one of the largest protected areas in the Philippines, SIPLAS is a significant repository of coastal and marine biodiversity. In the municipality of Del Carmen alone, visitors can marvel at a contiguous mangrove forest covering more than 4,000 hectares of coastline. Eight species of seagrass, representing half of all species found in the Philippines and South-East Asia, and 59 species of seaweeds are found in SIPLAS. During one research expedition, divers recorded 106 species of fish, 38 genera of corals, and 137 species of mollusks in a single reef. The waters around Siargao and Bucas Grande islands are home to endangered marine life such as whale sharks, dugong, and hawksbill turtles.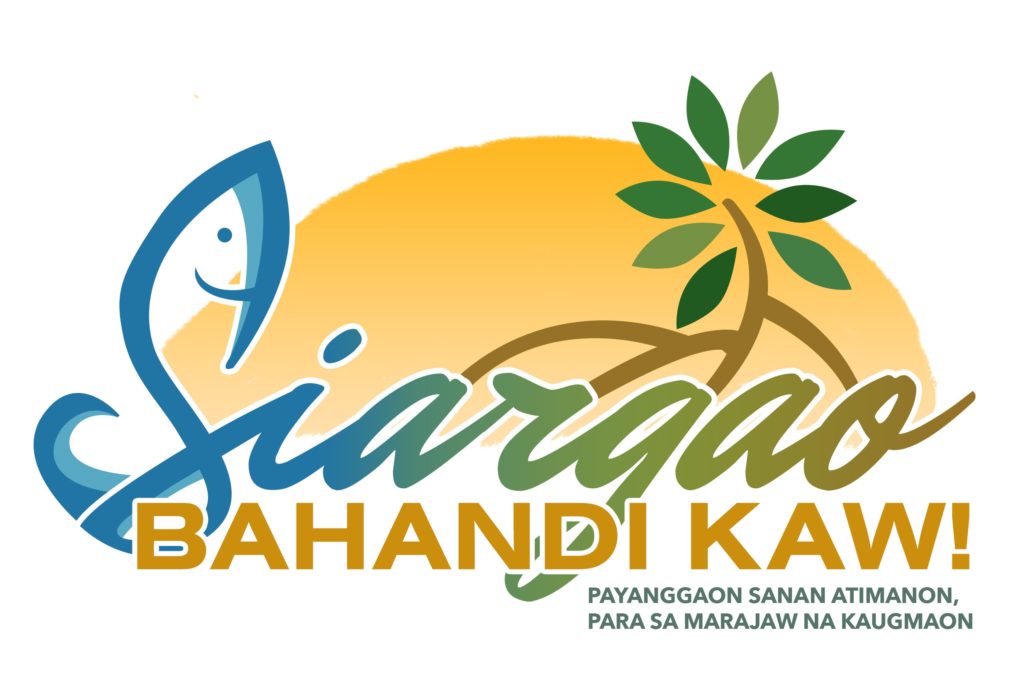 "We need to work together in taking care of Siargao's marine heritage, so we can all have a prosperous future," SIPLAS protected area supervisor Joseph Langanlangan said, as he translated the campaign slogan. The colors signify their ridge-to-reef approach in protecting the sandy beaches and mangrove forests that nourish Siargao's fishing grounds, one of the main sources of livelihood for residents aside from agriculture and tourism.
The campaign is replicating successful efforts in Dapa and Del Carmen in promoting responsible fishing behavior, along with ensuring preferential rights for municipal fishers through Managed Access Areas for fisheries and strengthening of Marine Protected Areas, in adjacent towns. "Through our collaboration with local governments and other partners, we hope that this program will benefit our marine ecosystems and also help our fishers adapt to the impact of climate change," said Rare Philippines Vice President Rocky Sanchez Tirona.
Mayor Proserfina Coro of Del Carmen stresses the importance of protecting the extensive mangrove forests in the municipality, which sits on the western edge of the Pacific Ocean, for the benefit of present and future generations. "Studies show that in the entire Siargao islands, Del Carmen would be the first to get hit by a tidal wave if there's a tsunami or storm surge, so mangroves are very critical in protecting us," she said.
Camotes islands in Cebu
In the Camotes chain of islands in Cebu, four municipal mayors joined hundreds of students and coastal residents in launching the campaign to unify their efforts towards climate resilience.
"The sea is our most valuable asset in Camotes," Vice Mayor Luciano Rama of Poro town reminded the audience. He urged fishers to refrain from engaging in dynamite fishing and other illegal activities so they could sustain their livelihood in the vulnerable islands, which are often hit by tropical storms.
Famous for its dive sites and dreamy Lake Danao in the municipality of San Francisco, the Camotes islands garnered protected area status because of its endemic wildlife and hundred-year-old mangrove trees. Its mudflats attract migratory birds, including the endangered Chinese egret. The campaign logo for One Camotes proudly displays the little grebe, one of the birds found in Lake Danao.
Jose Clero Cary Solis, who serves as the Protected Area Supervisor for Camotes and five other sites in Cebu province, stressed the important link between marine ecosystems and fisheries.
"We get one ton of resources for every hectare of mangrove forest every year, so it means we get 700 tons of marine resources from Camotes mangroves," he said, citing data from a protected area assessment conducted in the islands.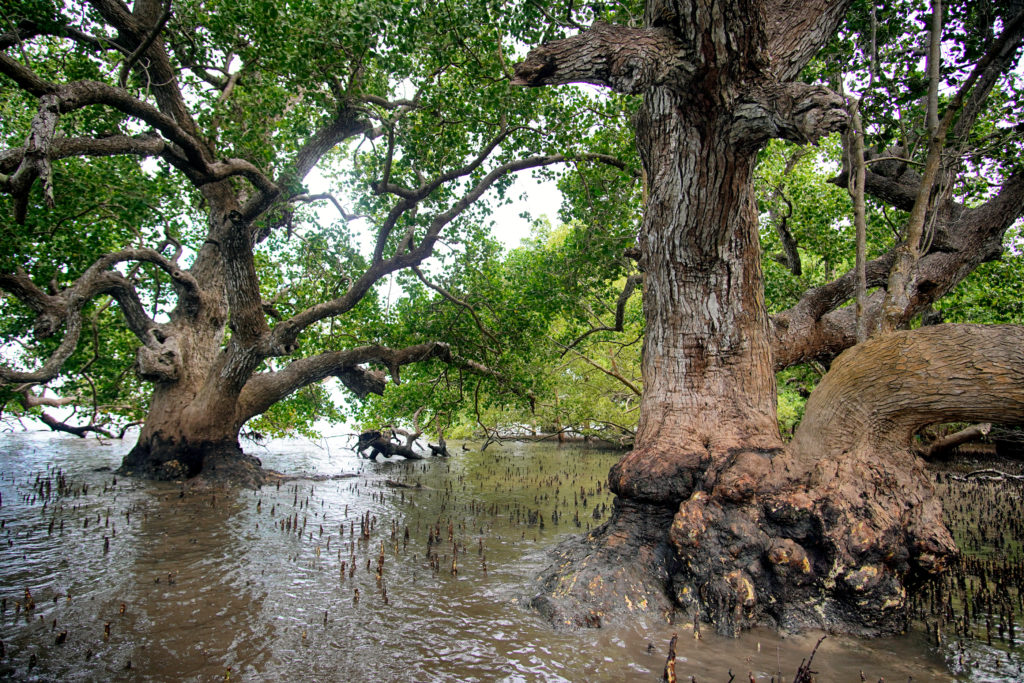 Along the coastline of Villa Hermosa in the town of Tudela, marine sanctuary guard Cedric Isidro Rosco recalls how the mangrove forest used to have smaller trees due to illegal cutting and clearing for human settlements. With sustained protection in recent years, the coastal vegetation is flourishing, with fishers limited to gleaning for shells and hook-and-line fishing activities.
To ensure that fishing is regulated, the local government of Tudela adopted the municipal fisheries registration and licensing protocol introduced under the Fish Forever program. During the pilot listing, dozens of fishers took turns having their photos taken and details of their boats and fishing gear recorded in the municipal database. After receiving their identification cards that proudly proclaimed their chosen profession, many of them were all smiles as they gamely posed for photos.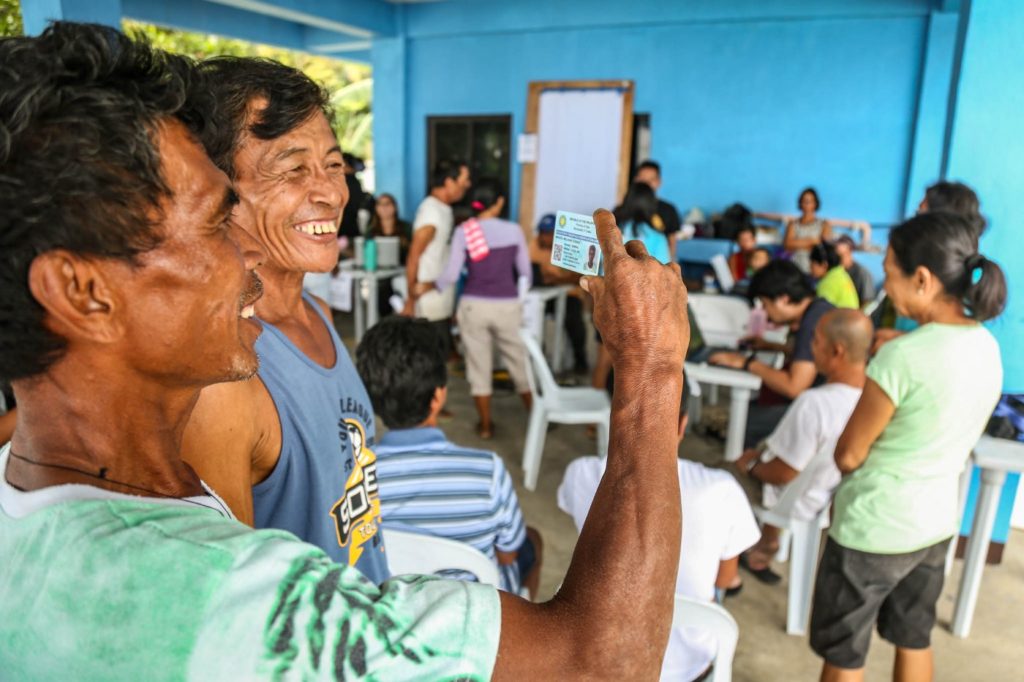 Students and local artists also volunteered to paint marine-themed murals on the walls of a public school and market, as a way of spreading public awareness and instilling pride among islanders about their unique marine environment that they sometimes take for granted.
The "One Camotes" campaign comes at a challenging period for all four municipalities, as increasing tourism has resulted in pollution and encroachment in ecologically sensitive coastal areas. "Local governments can use their police powers to stop illegal reclamation and enforce the ban on cutting of mangroves," said Solis.
He also urged the mayors to declare a 500-hectare colony of soft corals in Tudela and Poro as a local conservation area because of its unique location in shallow waters. Scientific experts have identified coral reefs as an important marine ecosystem that could suffer a dramatic decline if global warming is not addressed in the near future.
Pandan Bay in Antique
In the Kinaray-a language of Antique province, "kinaiya" means inherent attribute or behavior. Drawing from their innate strengths and colorful heritage, the people of Antique celebrated their local identity with the launching of "Itib-ong ta, Kinaiya Antique" campaign to revive their fisheries and support fishers in adapting to the impact of climate change.
Believing that identity and pride are powerful motivators for change, the campaign team is working with local partners to raise awareness about sustainable management of marine resources, particularly in Pandan Bay in northern Antique. Rare Philippines signed partnership agreements with the Office of the Provincial Agriculturist of Antique province, as well as the regional offices of BFAR and DENR.
From the two pioneer sites of Libertad and Culasi, the Fish Forever program was expanded to include Sebaste and Pandan municipalities. Together, the four coastal towns comprise the Lipasecu (derived from the first two letters of their names) alliance that aims to protect their shared resources in Pandan Bay. Rich in commercially important species such as tuna, jacks, scads, sardines, and anchovy, the bay faces threats from compressor and beach seine fishers that encroach inside municipal waters.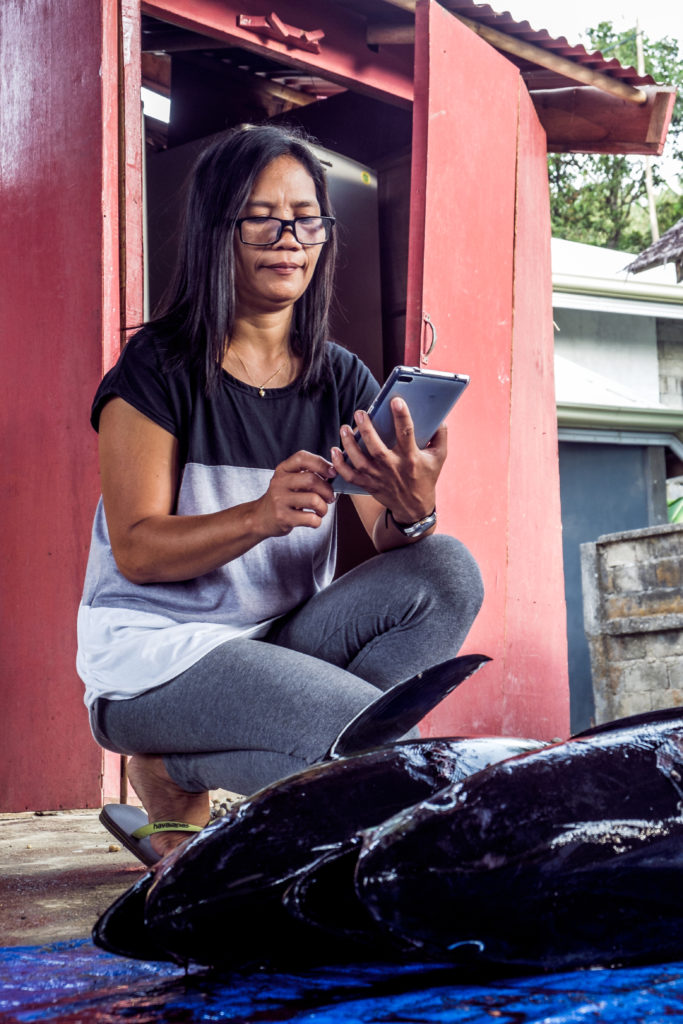 The campaign teams have taken steps to rehabilitate marine protected areas, which could help the fishing grounds recover more easily when the area gets hit by typhoons. Local governments are updating their coastal resource management plans to include climate adaptation strategies, and strengthening law enforcement teams to patrol the bay more effectively.
Coastal communities are encouraged to adopt responsible fishing behavior through Fish Games and other interactive learning modules. They are also increasing their financial literacy and self-reliance through savings clubs, which are designed to cushion economic shocks from inclement weather and unforeseen emergencies. Fish traders are getting support in monitoring their transactions and gathering fish catch data through the OurFish app.
With the improvement in marine governance, municipal fishers and key stakeholders are expected to become more effective in their capacity to secure their food and livelihood, and to become more resilient to the impact of climate change.
---
(Additional reporting provided by Fish Forever project implementation managers Isaac Abello, Arturo Faburada, and Julius Guirjen; these campaigns are part of the Fishing for Climate Resilience project supported by the International Climate Initiative of the German government)