We were told local communities couldn't be granted the rights to protect and sustainably manage their marine resources. Some people said it was also illegal. But now, it's become a reality.

– Taufiq Alimi, Vice President of Rare Indonesia
The Governor of Southeast Sulawesi province recently approved six 'managed access' fishing areas in the province – a first for Indonesia. This is an incredible milestone because it means that the government is giving coastal fishing communities the legal basis to access and manage their fishing grounds and nearshore waters, 0-2 nautical miles from shore. And it means that the provincial government is working collaboratively with these communities to co-manage Indonesia's coastal waters and peoples' futures.  
Nobody thought Indonesia's local communities could be granted the right to protect and sustainably manage their marine resources. But Rare has worked closely with the Indonesian government for years to make this dream a reality.  
Combined, communities in these six areas will manage access to about 100,000 hectares of coastal waters and almost 5,000 hectares of reserves. These areas will support more than 12,000 fishers and 68,000 people—and the reserves, where fishing is off-limits, will allow fish to grow and repopulate. It's a win-win for people and nature.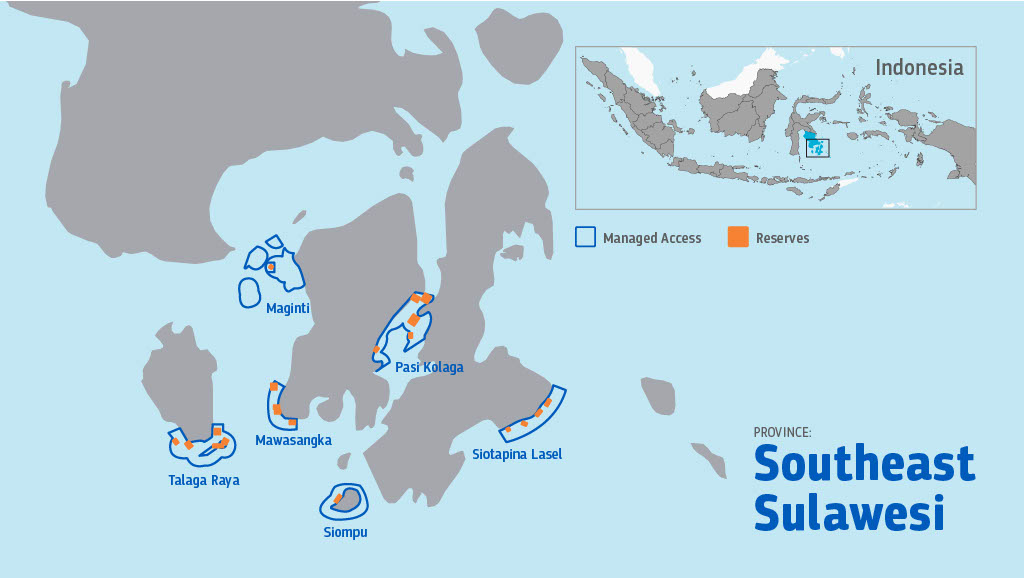 Rare has partnered with the Southeast Sulawesi government, the Ministry of Marine Affairs and Fisheries, and the province's fishing communities to create the foundation for community-based fisheries management in Indonesia. During this time, Rare supported the government to include coastal fisheries in their management and development plans. And at the same time, we have worked closely with the fishing communities to create local management plans for these areas and management bodies to oversee them.  
There is now a provincial framework for creating managed access areas and a provincial marine spatial plan established with the Governor's office that designates where these areas need to be. The provincial government has also created a designated office, trained by Rare, to receive management plans designed and submitted by fisher's associations for official approval.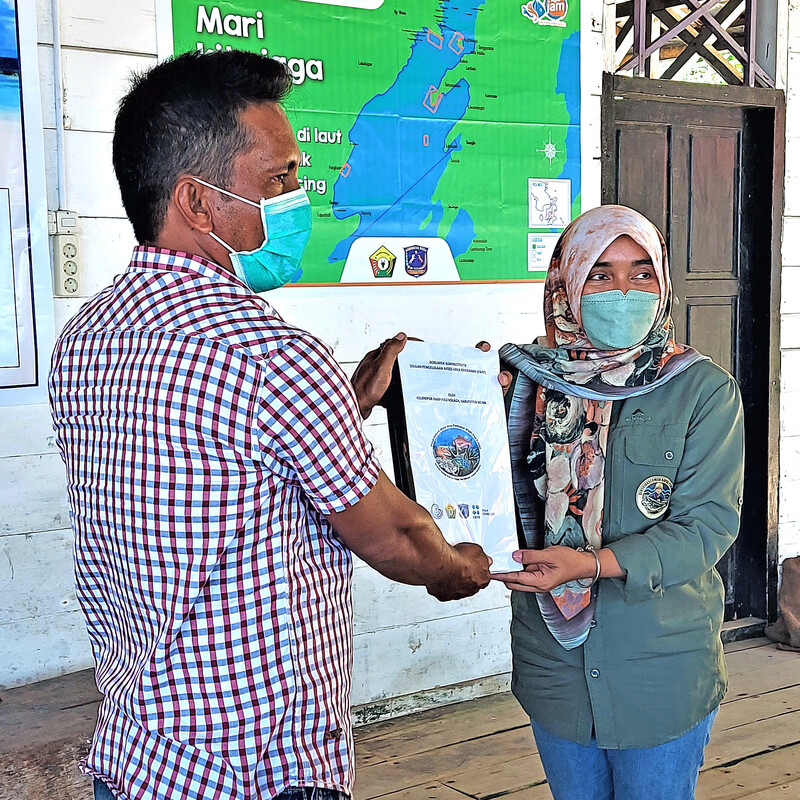 This progress is just the beginning. This milestone—the first government-approved managed access model in Indonesia—has created the institutional framework for further managed access areas across the country. Rare is working with the government to approve more areas so that all stakeholders– fishers, fish buyers, local governments, local leaders, and others – have the tools they need to prevent overfishing and protect their fish and habitats. Soon, other provinces in Indonesia will follow suit. 
Rare is working towards government approval of ten more managed access with reserve areas in Southeast Sulawesi by the end of 2022. When approved, communities of these 16 areas in ten districts of Southeast Sulawesi will manage access to almost 300,000 hectares of coastal waters and 14,000 hectares of reserves. These areas will support 28,000 fishers and over 140,000 people across 175 villages. Together with partners, Fish Forever has already selected an additional 13 areas for the next phase of approval, which would support 100,000 more people to manage another 100,000 hectares of managed access areas with reserves. 
Other Indonesian provinces, like North Sulawesi, are interested in establishing managed access areas with reserves within their boundaries. Rare is working with them to create similar success (13 such areas have already been selected in North Sulawesi province). Further, numerous nongovernmental organizations in the country are getting ready to help their communities submit their management plans to the provincial government to establish additional managed access areas with reserves.