The future of ocean health and functioning marine ecosystems depends on successfully managing the world's coastal fisheries. To do so requires strong governance of coastal waters, a community-led approach to management, and the data and infrastructure to support them both.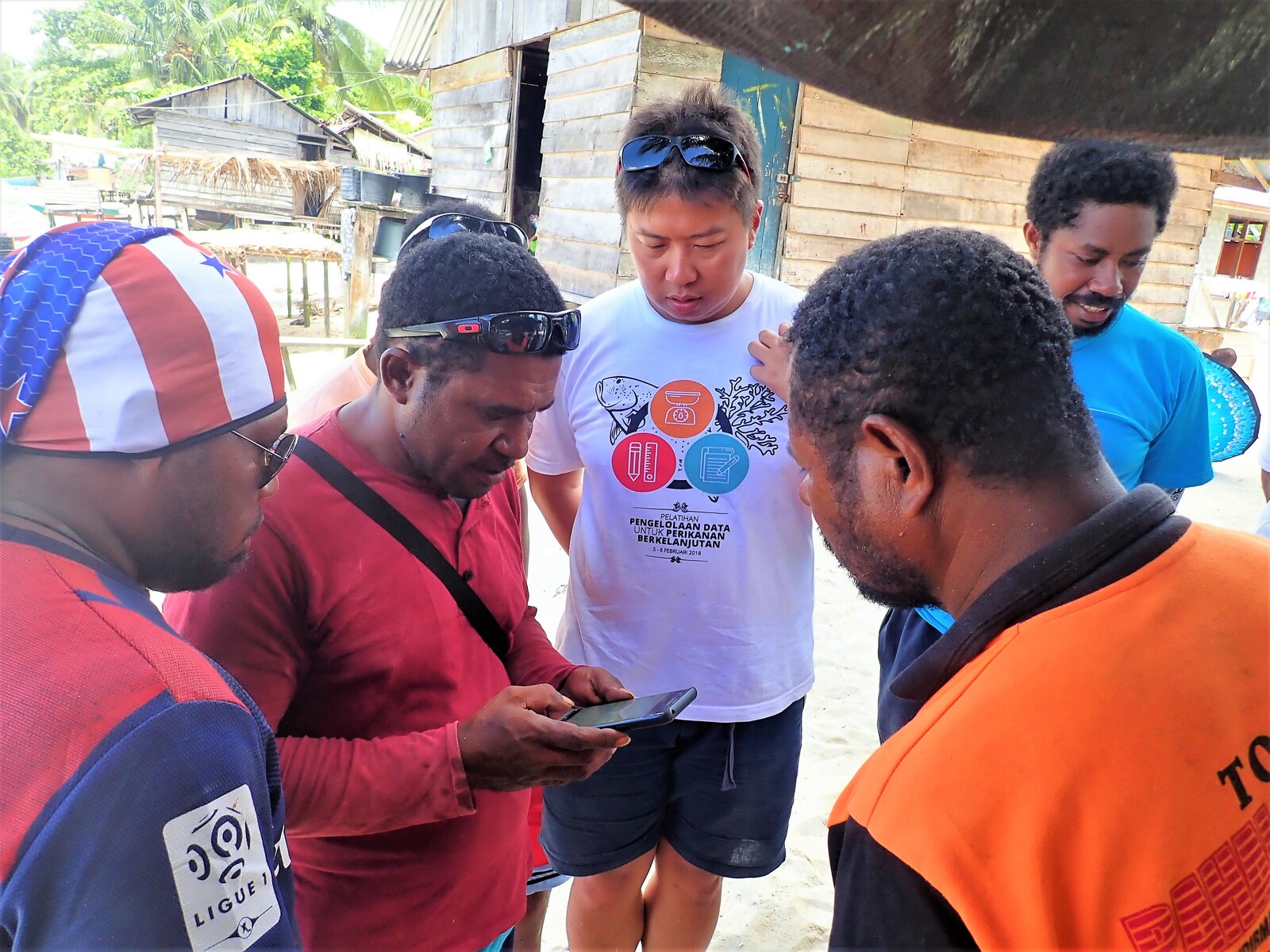 Small-scale fishers catch nearly half of the world's fish for food and jobs, yet they often lack the attention and institutional resources they need to sustainably manage their fisheries. In 2017, Rare's Fish Forever team took the initiative to help solve this issue by promoting the use of OurFish, a mobile app where buyers can easily record their fishery transactions with local fishers. Today, thousands of small-scale fishers and fish buyers across Honduras, Mozambique, Indonesia, and the Philippines record their catch in the app.
Through the evolution of OurFish, Fish Forever empowered fishing communities to manage their small businesses better—but our work wasn't over. We needed a way to process the collected data and make it easily accessible to fisheries management bodies. 
Now, Fish Forever empowers fishing communities with critical data for decision-making through a partner app called the Fisheries Management Assessment Tool, a.k.a. FishMAT. This innovative tool analyzes and produces simple graphs to help local management bodies visualize data and assess their small-scale fisheries. With just the click of a few buttons, management bodies can determine fisheries' performances and make science-backed decisions that support management goals.  
Breaking boundaries and empowering management bodies
FishMAT puts data and solutions directly in the hands of environmental officers, fisheries technicians, government officers, and communities. It saves time and resources for the management bodies by automatically analyzing data and creating a streamlined decision-making process. The programming tool analyzes trends related to indicators like fish species composition, size structure, and catch per unit effort (CPUE) and offers interpretations for fisheries improvement. Recommendations are responsive to a specific site's conditions and include measures like limiting fishing licenses, switching target species, and implementing gear restrictions. 
Before FishMAT, fishing communities had to rely on scientists to interpret the data stored in OurFish. Now, thanks to the app's user-centric design and integration with OurFish, management bodies can easily review the data in real-time. Fish Forever helps fishing communities move away from a "leave the data to the scientists" ideology and develop the skills and confidence needed to comprehend fisheries data related to their livelihoods. 
Like OurFish, FishMAT is an ever-evolving tool that will continue to improve as buy-in from community members grows. 
Looking ahead toward community impact
With FishMAT, Fish Forever connects gaps in the data collection process and makes fisheries management decisions smooth from start to finish.  
I know it will take time to help our community partners familiarize themselves with the tool. Change is not always an easy process. However, I am proud of the fishers and management bodies who push themselves out of their comfort zones, challenge their ways of thinking, and learn new skills to collectively determine necessary actions to improve their fisheries and lives.
Together, we are making significant strides towards developing sustainable fisheries that lead to long-lasting benefits for fishers' livelihoods, the economy, and healthy global fish stocks.
---
Raymond Jakub is the Fish Forever Technical and Fisheries Program Director at Rare.