Fish Forever Progress Update #14
September 6, 2018
The Network Effect: Designing Marine Reserves for Ecological Connectivity at Scale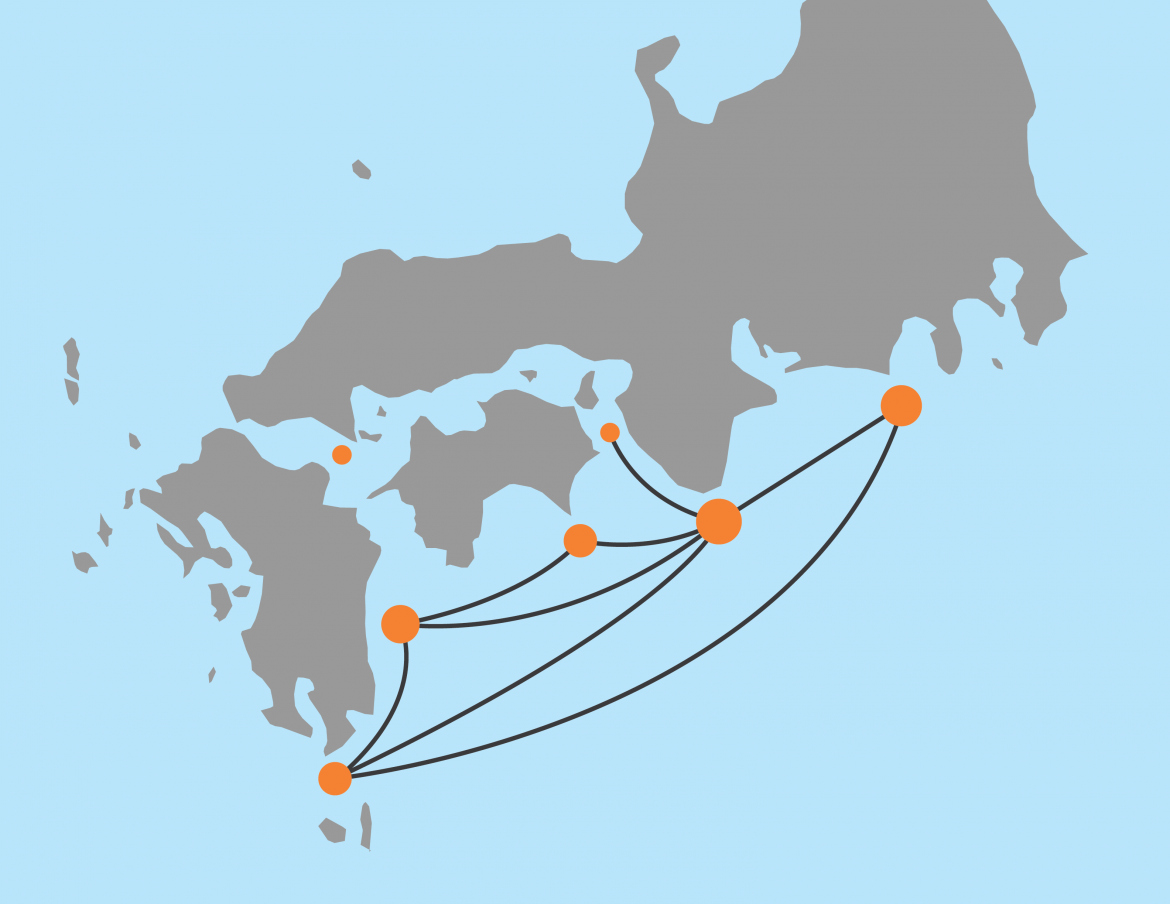 Fish Forever has partnered with over 450 communities to design and implement marine reserves appropriate for the local fishing context. As evidenced in Stemming the Tide of Coastal Overfishing – Fish Forever Program Results 2012-2017, the reserves have recovered fish populations, demonstrating that local communities can provide effective protection against overfishing. In this next phase of Fish Forever, Rare is building on that proven success by developing no-take reserve networks across adjacent communities.
This networked reserve design approach, embedded within managed access areas, identifies areas connected through species movement and larval dispersal that collectively provide benefits for both species recovery and fisheries yield. This new approach, designed for scale, protects critical habitats, avoids threats of habitat degradation, and accounts for oceanographic currents and adult movement patterns. The reserve placement aims to balance several key objectives: rebuilding or sustaining fish populations targeted by fishers; maximizing catch within managed access areas; facilitating ecological resilience to climate change and; restoring or maintaining ecosystem function.
Rare's partners include some of the world's leading scientists in oceanography, spatial ecology, larval dispersal modeling, reserve design and population modeling from The University of Queensland, Louisiana State University, University of Leeds, Deakin University, Pacific Northwest National Laboratory, and the Smithsonian Institution. Rare is also collaborating with organizations that have done previous work on MPA and reserve design, such as the World Wildlife Fund and The Nature Conservancy.
The reserve designs produce "ecological strategy maps" which can help guide communities across a coastal zone to identify areas for protection. Rare has produced these maps for three pilot seascapes: Philippines' Tañon Strait, Indonesia's Southeast Sulawesi Province, and the Mesoamerican Reef countries of Honduras, Guatemala, Belize and Mexico. The maps serve as planning and decision support tools for new Fish Forever sites in each region to ensure that managed access with reserve areas are ecologically linked and incorporate critical areas into the network. Also, the design tools can provide valuable information on the performance potential of existing reserves.
For example, using the ecological strategy map for the Philippines, Rare showed our partner communities in the Amlan Municipality of southern Tañon Strait that their local waters are a critical self-recruitment area for fish, and that they would benefit from expanding their existing reserve area. Based on this new knowledge, the local government and communities decided to triple their reserve size from 9-30 hectares. Given that reserves manage fishing behavior in a socio-ecological systems context, such community involvement and local data collection, integrated into ecological modeling to produce user-friendly maps, provides the scientific backbone to support the long-term success of networked reserve design.
Fish Forever's goal is to use this approach across all its sites to develop effective reserves for coastal fishing communities around the world.
---
Thoughts from Reserve Design Rockstar (and Larval Dispersal Mapping Guy), Dr. Eric A. Treml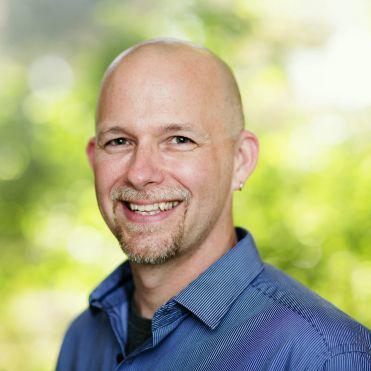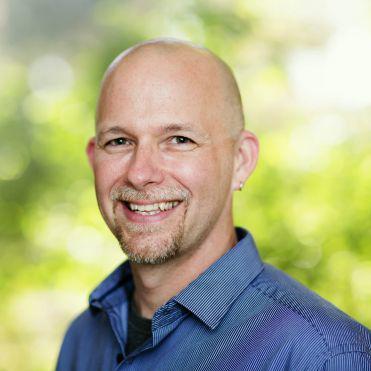 Dr. Eric A. Treml, Lecturer in Fisheries Science at Deakin University, is a quantitative marine ecologist with a background in marine biology, landscape ecology, coastal management, and the geospatial sciences. His core research interests are in understanding the causes and consequences of population connectivity and assisting in local-to-global conservation prioritization, using a variety of tools, including GIS & remote sensing, dynamic modeling, spatial statistics, network analysis, and ocean models and data.
[Editor's note: If you haven't already, check out Perpetual Ocean – a visualization of some of the world's surface ocean currents and how they move larval patterns that is influencing how Rare is designing reserves.]  
In your opinion, why does networked reserve design matter, and how is it different from past efforts to create effective reserves? 
It is my sense that most reserve networks are 'networks' in name only and are nothing more than collections of ad-hoc reserves set aside with the desperate hope that there are some functional or ecological linkages among the reserves. Without functional linkages among our reserves, we miss the 'network benefits' of rescue, where the system is greater than the individual parts.
If we (the collective we) wish to build resilient communities and persistent fish populations, we need to start working towards building ecologically-networked marine reserves (i.e., through larval dispersal and adult spill-over). It comes down to safeguarding marine population resilience and persistence to ensure happy and fulfilled families and livelihoods for local coastal communities. We have the capacity and opportunity here to develop local-scale reserve networks based on the latest conservation science, best ocean physics, and biological information, and driven by dedicated local communities. This work is all very cool and innovative.
What does it mean to be the larval dispersal guy?
Ha! I've been called worse. But the reality is it kind of fits. Larval dispersal is incredibly important for understanding metapopulation persistence and recovery of populations following disturbances (or sustained fishing), and it's critical for understanding how species might cope with the changing climate (adaptation through gene flow, for example). As a result, and not surprisingly, it is at the top of the priority list for many conservation and management practitioners, central to developing protected area networks and effective multi-use areas (e.g., fishing areas). But, the larval dispersal process is wildly complex, both regarding the biology (larvae are tiny and yet have complex behaviors) and the ocean physics (currents at scales from centimeters to many kilometers are important). I love this combination of essential yet very challenging marine science around larval dispersal.
What is Deakin's role in the partnership? 
Deakin University, based in Victoria, Australia, firmly believes that building meaningful partnerships with 'industry' and practitioners improves our education and research. What's more, they encourage and facilitate staff to engage in productive partnerships. For Deakin and me, partnerships with conservation NGOs like Rare provide unique opportunities for us to 'fast track' our conservation science and get meaningful outcomes to the communities that need it much quicker than if I were to work alone. Collaborating with Rare and local on-the-ground teams provides the opportunities for more direct dialogue and knowledge exchange between us all. We're all aligned behind the same goal (e.g., food sustainability through fishing and reef fish persistence), and combining the local community knowledge with the latest conservation science and technology will maximize the likelihood for innovative and equitable outcomes. It is an excellent collaboration between all the right players: local communities with clear needs and strong local knowledge, empowered conservation professionals, and a diverse team of dedicated and smart scientists.
How will we be able to apply this networked reserve design? In two years? Five years? Ten years?
We're developing local-scale data to help with local-scale questions and problems, but we're also innovating in the conservation science and developing methods and guidance for applying these approaches to any system/community/seascape. It would be great to come back in two, five, and ten years to reevaluate the situation and see how we've done and how we can continue to improve.
What are the next steps in the design process and application?  
The larval dispersal and population connectivity data, estimates and network design recommendations are only one piece of the puzzle. Once these pieces are in place, the local communities can then also consider what is feasible, equitable within their community and among neighboring (upstream/downstream) communities, desirable in the short and long-term.  It comes down to short- and long-term costs and benefits. These are exciting times!
---
Rare at COFI33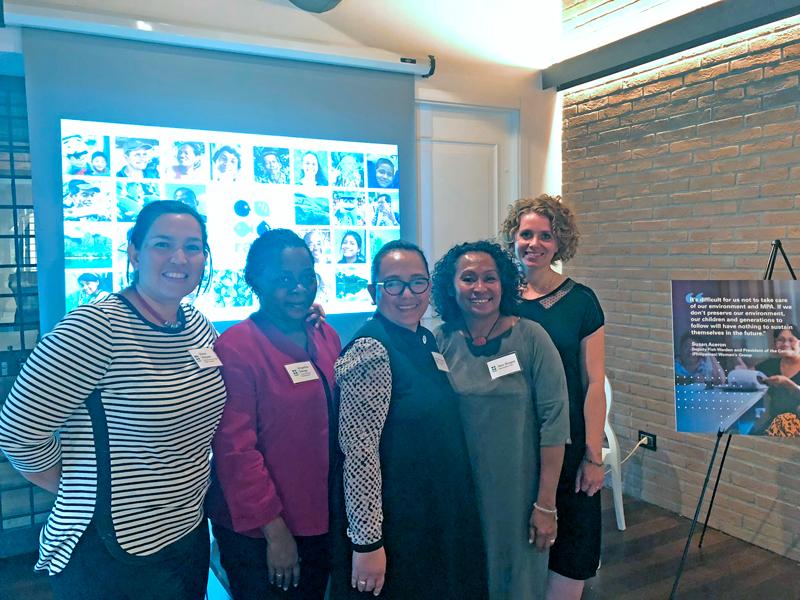 The U.N. FAO Committee on Fisheries (COFI) Thirty-Third Session met July 9-13 in Rome to discuss the most pressing issues facing global fisheries and advance initiatives, policies, and processes to address them. Importantly, a significant topic of conversation at the bi-annual event was small-scale fisheries and progress implementing the Voluntary Guidelines for Securing Sustainable Small-Scale Fisheries (SSF Guidelines) adopted in 2014; more side event proposals were submitted for small-scale fishing this year than any other topic.Rare joined COFI as an official observer organization to:
share the results of Stemming the Tide of Coastal Overfishing – Fish Forever Program Results 2012-2017;
celebrate the success of implementing the SSF Guidelines;
elevate local leaders' voices who are sharing the significance of small-scale fisheries with their communities and countries; and
increase recognition for sustainable small-scale fisheries to meet development goals, climate adaptation and resilience objectives, and biodiversity conservation.
Critical messages and outcomes from COFI33 include the following:
"Sustainable fisheries are important to sustainable development" – There is increased recognition of the ability for sustainable small-scale fishers to deliver on multiple SDGs, e.g., 1-No poverty; 2-Food security; 5-Gender equity; 14-Oceans; 15-Climate; and 16-Strong Institutions.
"What is not counted, doesn't count" – The limited data available about small-scale fisheries and their true economic, social, and environmental value hinders the action needed to protect them and speed up implementation of the SSF Guidelines. Innovative digital technology, such as the OurFish app, as well as an update to the 2012 World Bank-supported "Hidden Harvest" report (an idea that received broad support at this year's event), will help in capturing small-scale fisheries' value.
"Climate change impacts fisheries" – Fisheries and ocean health need to be integrated into global climate change discussions, such as the UNFCCC, and into nationally-determined contributions (NDCs). Reports, such as the one launched by FAO during COFI33, "Impacts of climate change on fisheries and aquaculture", are an important step towards building the resilience of the fisheries sector and fishing-dependent coastal communities.
"More work needs to be done to downscale the SSF Guidelines" – Despite local-to-national examples of progress in implementing the SSF Guidelines shared by FAO and COFI Members and Observers, wider implementation at the community-level is necessary.
"The SSF Guidelines represent the global will to act in support of this important sector, but results will be realized through regional and national implementation." – Silje Rem, NORAD Senior Adviser of The Knowledge Bank, commented in introductory remarks at the FAO-sponsored side event. [To hear full the panel discussion at this event, "The importance of small-scale fisheries: global, regional and national initiatives," see HERE.]
Celebrating Local Implementation of The SSF Guidelines: Firsthand Accounts from Fish Forever Partners
Three inspiring female leaders joined Rare at COFI33 to share their stories and lessons of community-led implementation of The SSF Guidelines: Mayor Mary Jean Te of Libertad, Antique in the Philippines; Diana Vasquez, a marine biologist and Executive Director of the Center for Marine Studies in Honduras (CEM); and Ann Singeo, Executive Director of Ebiil Society, a network of fisher associations in Micronesia. Their stories, shared during an evening reception hosted by Rare, underlined that while the right policies, the best data, and the opportunity to access markets are all critical to improving small-scale fisheries management, the key to lasting change is community engagement and empowerment.
These stories provided a significant opportunity to hear from those working with and representing communities that depend on healthy and sustainable small-scale fisheries. Many participants agreed that it was an important reminder of the Committee's work to support and represent local voices in the global agenda.
In concluding remarks during the event, Pak Suseno from Indonesia's Ministry of Maritime Affairs and Fisheries offered profound reflections about actions needed for Indonesia: "To scale up these successes to more provinces, more districts, more sub-districts, more villages, more fishers and their families and children to more marine areas, and to more stable livelihood and stronger food security, I call on other governments and other institutions, funding agencies and philanthropies to join the programmatic partnership and funding forces in Indonesia." His reflections serve as a poignant metaphor for the importance of accelerating global coastal fishing reform and management efforts.
---
Rare Connects Fish Forever Approach to the Mesoamerican Reef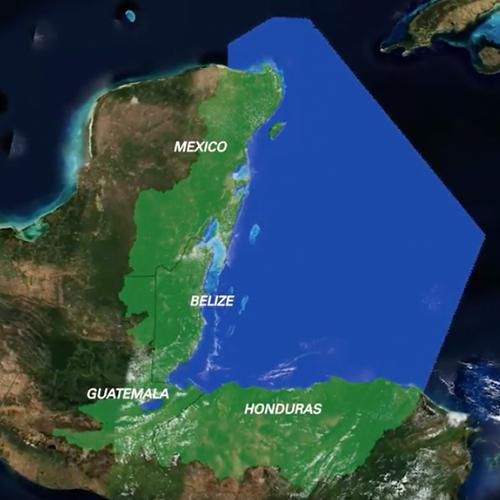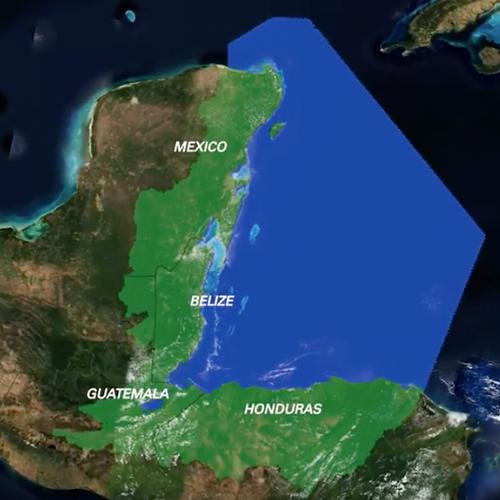 Stretching over 1,100 km, from Mexico's Yucatan Peninsula to the northern coast of Honduras, the Mesoamerican Reef (MAR) is the most extensive reef system in the Western Hemisphere. The livelihoods of over two million people across the region depend directly on the health of the reef. However, overfishing continues to jeopardize these livelihoods and communities across the region.
Rare is partnering with local governments, fisher associations, fisher groups and other local organizations in Honduras, Belize, Guatemala, and Mexico to catalyze and connect grassroots initiatives that can protect the reef system and improve livelihoods for fishers and their communities—leveraging this momentum into a movement for national and regional adoption of local, community-based coastal fisheries management.
Building MAR Bright Spots
As Fish Forever expands to the Mesoamerican Reef, Rare has partnered with the Summit Foundation to identify and share "Bright Spots" – stories of the local leaders and their communities whose inspiring efforts to change community behavior offer real hope for this global biodiversity hotspot and the people that depend on it. Check out the trailer ("Changing Behavior, Conserving the Mesoamerican Reef") and the related video and story series that highlights examples of local leaders in Mexico, Guatemala, Honduras, and Belize inspiring behavior change to protect the world's second largest reef.
---
Interview with Fish Forever Brazil Vice President, Monique Barreto Galvão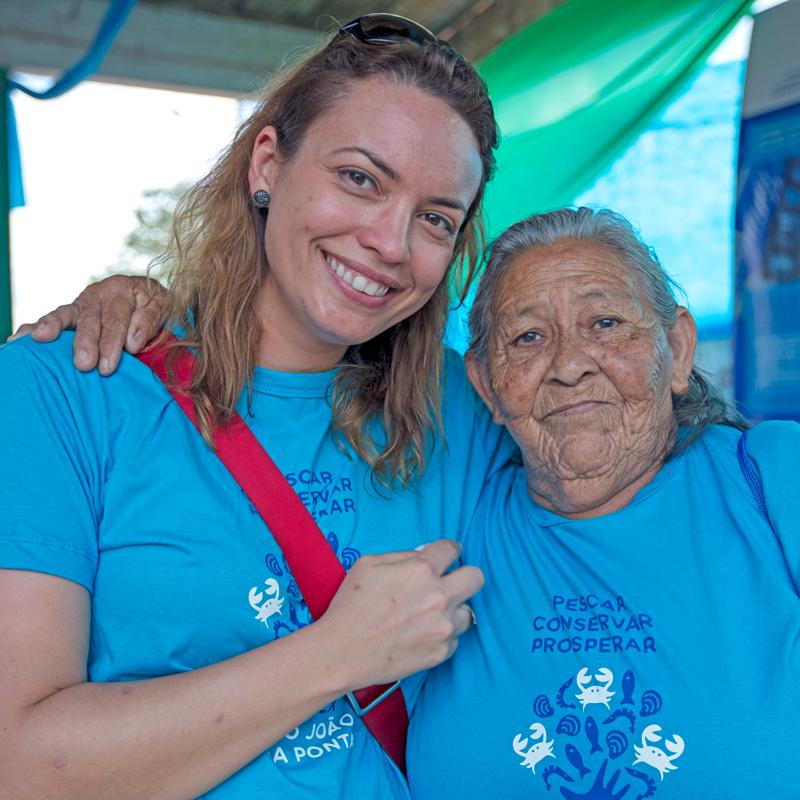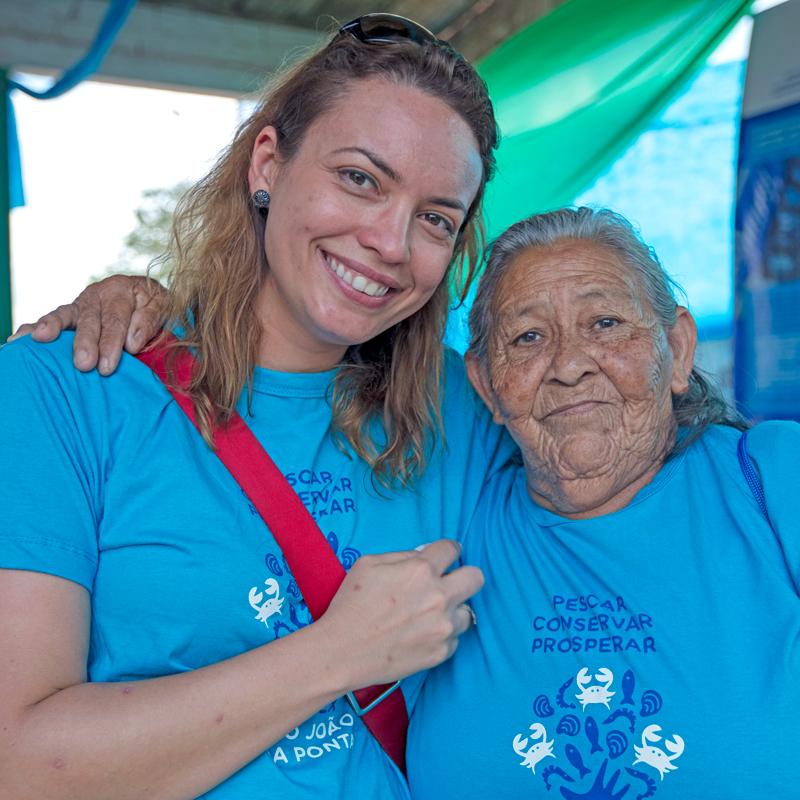 Welcome to Fish Forever! What brings you to Rare?
I am glad to be part of Rare´s network and welcome the challenge of scaling Fish Forever in Brazil. I wanted to work with a social impact organization that benefits both people and the environment. In that regard, Rare´s unique mission aligns well with my interests.
As the recent Lead of Accenture Brazil's Development Partnerships, and with two decades of experience across a wide range of industry sectors, including financial services, telecommunications, products, and development, how will you use your expertise to lead Fish Forever in Brazil?
I have often found that social impact nonprofit organizations have strong technical skills but lack the necessary organizational management to run smoothly. Since Rare is working to scale Fish Forever globally, I will invest my time in helping Rare strengthen management and leverage the existing expertise; meanwhile, I can learn from the biologists, oceanographers, and other impressive people who are doing excellent work on the ground. I believe that together we are stronger and that the beauty of success is the mix of these skills.
If you had to describe Fish Forever in 5 words or less, what would you say? 
People, behavior, inspire, believe and results.
As Fish Forever in Brazil transitions to a more regional approach, having just launched nine behavior change (i.e., Pride) campaigns across the states of Pará, Piauí, Maranhão, and Pernambuco focused on encouraging more sustainable behaviors in RESEX and APAs, what does success look like to you?
Success is when the community doesn't need Rare´s team on the ground working with them. This is a fundamentally different way of engaging with communities, and a challenge, because the longer an NGO is in a community, the more the community wants them to stay. The team here needs to empower our partners and community leaders to deliver without our support. For now, we will continue to work with partners in implementing Fish Forever and behavior change processes but make it clear that they are the ultimate change-makers. In this way, they can maximize their learning. We are not doing philanthropic work here. We are promoting change in people, and they are promoting the conservation. In my opinion, we have a long journey ahead to disrupt this paradigm of long-standing NGO support.
If Fish Forever in Brazil had a team mascot, what would it be, and why?
Octopus! It has a central brain and eight smart limbs (each of which can act independently of the brain). Like the octopus, our team is extremely versatile, managing many sites and products simultaneously, and swimming an extra mile every day to make the program happen!
As reported in Fish Forever Progress Update #11, Rare in Brazil is partnering with the Brazilian Ministry of the Environment and ICMBio, Pará state, CONFREM, and local communities to build capacity for effectively delivering the government's new initiative to protect over 625,000 hectares of mangrove forests along Brazil's northern coast. How can Fish Forever support this commitment?
Rare in Brazil has a unique position as a liaison between the government, communities, and the private sector. We have established relationships with the different stakeholders involved in this agenda, proven experience applying the behavior change method in different countries and a field team that can unlock and start the transformation. We are now in a strong position to lead this journey with key partners around this commitment.
---
New Fish Forever Campaigns Launched in Brazil's Northern States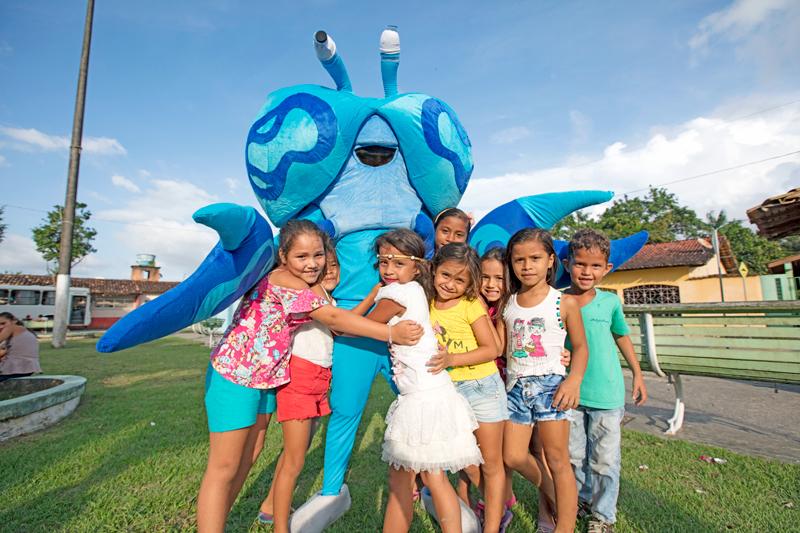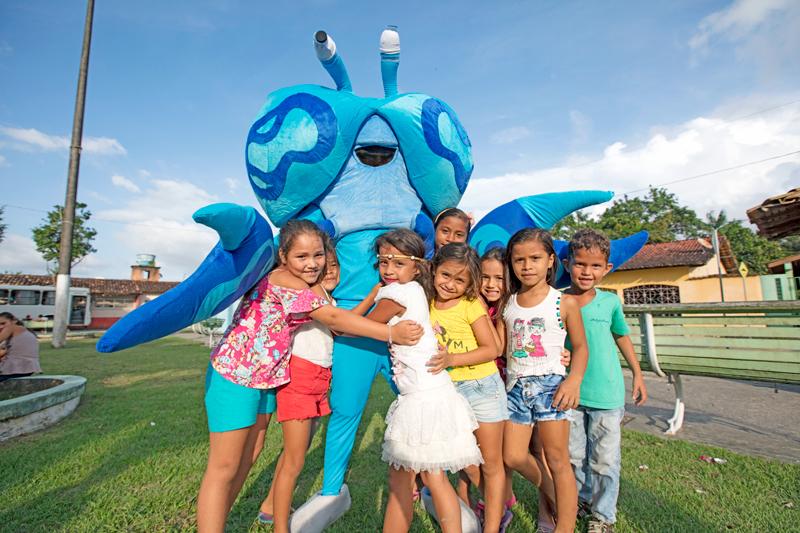 The last few months have been busy for Rare's twelve new and former Campaign Managers, based in Brazil's northern state of Pará and the northeast states of Piauí, Maranhão, and Pernambuco. Together with their communities, they have launched Fish Forever campaigns in nine MPAs (in both RESEX and APAs) across these states to officially kick off the second phase of the program in Brazil.
Fish Forever campaigns are Rare's unique and strategic tool used to attract, encourage, and engage diverse stakeholders in adopting more sustainable fishing behaviors. Campaign Managers are local leaders from the community trained by Rare to design and execute the campaigns with their local fishing communities. These campaigns are the bedrock upon which Fish Forever's community-based approach to coastal fisheries management delivers managed access with reserves. To learn more about these campaigns, see pp. 12-14 of the recent Fish Forever Program Results 2012-2017 report.
Crab collectors were moved to tears during the launch. [They] had never attended an event dedicated to artisanal fishermen."Brazil Campaign Manager Joel de Jesus (RESEX Caeté-Taperaçú, Pará State)
The Pará state campaigns are focused on improving local management of five of the state's twelve RESEX areas. In Pernambuco, Fish Forever is focused on developing two APA areas—and the campaign objective in one of the two areas is to create a new RESEX, working with fishers, university researchers and community members to secure community buy-in for the RESEX, collect supporting data and gain support from local to national government for its implementation. Creating new RESEX areas is notable, as the government has established few in recent years despite their importance as a management tool that guarantees fishers more rights.
Campaigns in Piauí and Maranhão (at former Fish Forever sites in Cururupu and Delta do Parnaiba) will focus on engaging new communities in fisheries management. These campaigns will serve as an example for a third campaign in this region, focused on adopting sustainable management strategies, such as catch reporting, in the new Arapiranga-Tromai RESEX recently created by the government to protect large swaths of mangrove forests and estuarine areas.
Over 2,700 community members have attended the nine campaign launches, with one launch remaining. Not only do the campaigns inspire early and consistent participation in local fisheries management, but they recognize the essential roles that fishers play: "It was a great celebration…The "caranguejeiros" felt proud of their profession, and the shame of recognizing themselves [as crab fishers] is beginning to diminish. More than half of the crab fishers in our target communities participated in the event attended by 550 people. We believe that from now on we will leverage greater participation of the crab fishermen in [local] fisheries management discussions ". – Josele Silva (RESEX Gurupi-Piriá, in Pará)
---
In Other News
Indonesia Designates World's Largest TURF Network
On July 10th, 2018, Indonesia officially designated the Dampier Strait as a protected TURF (Territorial Use Rights in Fisheries) network. At 211,000 hectares and encompassing 19 villages, the Dampier Strait network is the largest comprehensive TURF-Reserve network in the world. This year-long effort is supported by the United States Government through the United States Agency for International Development Sustainable Ecosystems Advanced (USAID SEA) project and Rare within Indonesia. "With this landmark declaration, Indonesia has emerged as a leader in applying effective solutions that provide benefits to people as well as nature," said Dr. Steve Box, Senior Vice President of Fish Forever at Rare. "What we are seeing here in the Dampier Strait – effective local protection built on community empowerment and improved food and economic security – is a great model for the international community in how to solve coastal overfishing." Read HERE for the full story.
Climate Change Champion Joins Rare
Please join us in welcoming Paula Caballero as Rare's new Managing Director for Climate and Water. Paula will be responsible for Rare's emerging global portfolio on climate change, with a particular emphasis on multi-local, community-led initiatives that address adaptation and mitigation in Colombia, Brazil, China, Indonesia, Mozambique, the Philippines, and Micronesia. On a global scale, Paula will lead the development of burgeoning climate-related opportunities including mangrove conservation, climate-smart agriculture, and watershed rehabilitation. Paula brings a wealth of experience, technical expertise, and perspectives to Rare, having worked on a broad range of issues within the three dimensions of sustainable development, in multilateral fora, and with principal stakeholders, including the United Nations, the Colombian government, the private sector, multilateral banks, NGOs and other civil society organizations. Paula joins us most recently from the World Resources Institute, where she served as Global Director of WRI's Climate Program; before WRI, she served as Senior Director of the World Bank's Global Practice for Environment and Natural Resources.
CNN Philippines Profiles Rocky Sanchez Tirona
Watch this CNN interview with Rocky Sanchez Tirona, Vice President of Rare Philippines, as she shares her journey moving from advertising to advocacy, addressing coastal fisheries challenges in the Philippines and Micronesia, and applying behavioral science to coastal fisheries reform.
Mozambique Gearing Up to Launch Fish Forever Campaigns
Rare in Mozambique is currently finishing a series of six 'barrier removal' workshops that ask for input from Mozambique's small-scale fishing communities, including the 500 fishers and 26,000 community members of Fish Forever sites in Memba, Inhassoro, Zavora, Pomene, Machangulo, and Quiwia. These workshops are critical for engaging fishing households and major stakeholders in identifying the main barriers to implementing sustainable coastal fishing practices, such as: regulatory or governance barriers (e.g., conflicting laws and jurisdictions); the presence of well-financed, possibly illegal outside interests (e.g., migratory, or "roving" fishermen); and severely overfished fisheries (with questionable recovery potential). Using the workshop outputs, Rare in Mozambique will kick off a series of six campaigns over the next few months to launch Fish Forever in these sites.
Brazil Campaign Managers share stories of progress and inspiration at the XVI ISE Congress
Twelve Fish Forever Brazil Campaign Managers attended the XVI Congress of The International Society of Ethnobiology in Belém do Pará, Brazil, August 7-10, 2018. Over 1,500 representatives from 40 countries participated in the Congress, including indigenous representatives from all inhabited continents. Four of the Campaign Managers presented their experience implementing Fish Forever in RESEX areas, and all the managers had the opportunity to exchange knowledge and lessons about working with Brazil's traditional communities. Josele Silva, Rare Campaign Manager of RESEX Gurupi-Piriá in the northern state of Pará, comments on her experience at the Congress: "It has been a great opportunity to learn from both the lectures and exchange of experiences with the congress participants – [an experience] that I will take for a lifetime. The entire world is discussing the same pattern of conservation of natural resources for future generations, showing us that we are not alone in this struggle for a better future." Rare staff and Campaign Managers also met Cacique Raoni Metuktire, one of Brazil's most famous indigenous chiefs – internationally renowned as a living symbol of the fight to preserve indigenous culture and the Amazon rainforest – to share challenges and opportunities for working with small-scale fishers on the Amazon coast.
Social Marketing for National Protected Areas in the Philippines
In mid-2017, Rare in the Philippines was selected by the Philippine Department of Environment and Natural Resources (DENR) to be the primary implementing partner of the Behavior Change and Adoption component of the DENR's 10-year flagship program, Coastal and Marine Ecosystem Management Program (CMEMP). Rare is thrilled to be partnering with the DENR, as it's the first time that Behavior Change and Adoption was recognized as an integral strategy element of a national program of this size and reach.  Over the last year, as part of the partnership's main activities, Rare has conducted seven Social Marketing workshops – the latest two in July and August of this year – for almost 50 of the Philippines' 'flagship' Protected Areas (PAs) across the archipelago.  These workshops build the capacity of PA Officers in developing social marketing campaigns for their constituencies.  In addition to these workshops, Rare will also be providing close mentoring to a selected group of PAOs. These workshops are an essential step towards scaling the use of Behavior Change and Adoption to implement more effective coastal fisheries management in the Philippines.
Behavior Change Roundup – Stories You May Have Missed
7 Reasons Why Behavioural Science is Crucial to Sustainability
If environmental crisis is caused by people, then people are the solution. How can we trigger change? Insights from behavioural science provide clues. Read HERE.
How Psychology is Helping Protect the Great Barrier Reef
Guest writers from Behaviour Innovation share how their project, Cane Changer, incorporates emotional appeals and social incentives to influence sugar cane farmers and their effect on the world's largest coral reef. Read HERE.
How Belonging and Social Proof Inspired Sustainable Fishing in Mongolia
Guest blog by Brooke Tully, former Rare Director of Social Marketing and Behavior Change.
Registering Fishers to Capture Data, and Change Norms, For Fishery Conservation
How behavioral principles like emotional appeals and social incentives can enhance the impact of fisher registration. Read HERE.
5 Days at the d. School
Exploring the potential for design thinking to help implement Rare's coastal fisheries reform program. Read HERE.
---
The Science of Fish Forever
Assessing and Managing Small-Scale Fisheries in Belize (2018)
Fujita R, Tourgee A, Carcamo R, Epstein L, Gedamke T, McDonald G, Wilson JR, Foley JR. In: Salas S., Barragán-Paladines M., Chuenpagdee R. (eds) Viability and Sustainability of Small-Scale Fisheries in Latin America and The Caribbean. MARE Publication Series, vol 19. Springer, Cham
The authors describe two initiatives: (1) the implementation of Managed Access in Belize and (2) the development of an adaptive fisheries assessment and management framework.  They also highlight the factors associated with successful outcomes observed thus far, including engaging fishers in management design and implementation. This book chapter also discusses the importance of joint work planning and execution and the need for flexibility and adaptation as new information is obtained and as political and other conditions change.
Evaluating tools for the spatial management of fisheries (2018)
Canty SWJ, Truelove NK, Preziosi RF, Chenery S, Horstwood MAS, Box SJ. Journal of Applied Ecology:1–8.
This study tested the accuracy of three techniques (genotyping, otolith microchemistry and morphometrics) to identify geographic origin at small scales. Results from fish caught from fishing grounds separated by a minimum of 5 km and a maximum of 60 km showed that morphometric analysis was the best technique to determining the origin of fishing ground with ~80% accuracy. Because of accuracy and minimal resource requirements, morphometric analysis is a promising tool for assessing compliance at the scale of kilometers, especially in small-scale fisheries with community-based management and limited technical and financial resources.
Participation in planning and social networks increase social monitoring in community-based conservation (2018)
Alexander SM, Epstein G, Bodin Ö, Armitage D, Campbell D. Conservation Letters:e12562.
This article assesses the impacts of participation and network ties on fishers' decisions to voluntarily report rule violations in two Jamaican marine reserves. Based on interviews, they are likely to report illegal fishing if they had participated in conservation planning and are directly linked to community‐based wardens in information-sharing networks. This research extends well‐established findings regarding the role and impacts of participation on biodiversity conservation by highlighting the importance of synergies between participation and social networks for voluntary monitoring of conservation regulations.
The Philippines context for marine tenure and small-scale fisheries (2018)
Pomeroy R, Courtney CA. Marine Policy 95:283–293.
In the Philippines, secure marine tenure and improved governance are enabling conditions for supporting sustainable small-scale fisheries to meet multiple development objectives. The authors provide an overview of the Philippines context for marine tenure and small-scale fisheries. The article discusses both government and non-governmental initiatives on marine tenure. Recommendations are made to strengthen the current legal, policy and practical context of marine tenure in the Philippines to support sustainable small-scale fisheries.
A systematic review of the socioeconomic factors that influence how MPAs impact ecosystems and livelihoods (2018)
Mizrahi M, Diedrich A, Weeks R, Pressey RL. 2018. Society & Natural Resources:1–17. Routledge.
The authors identified 32 socioeconomic factors that influence whether MPA placement has an impact on biodiversity and livelihoods and weighted the quality of evidence using a novel "Evidence for Impact" Score. Results suggest that stakeholder engagement, poverty, population density, and strong leadership have the most potential to impact biodiversity and livelihoods positively, but the direction of impact (i.e., positive or negative) can be context-dependent. The study found a generally poor evidence base for impact evaluation of socioeconomic factors.  Though some factors were highly cited, few studies evaluate impact. Results indicate the need for a more interdisciplinary approach to MPA placement and more empirical studies that assess impact.
Building adaptive capacity to climate change in tropical coastal communities (2018)
Cinner, J.E., Adger, W.N., Allison, E.H., Barnes, M.L., Brown, K., Cohen, P.J., Gelcich, S., Hicks, C.C., Hughes, T.P., Lau, J. and Marshall, N.A. Nature Climate Change, p.1.
Investments in improving people's capacity to adapt to climate change have tended to focus on a very narrow understanding of adaptive capacity. The authors propose an approach to build adaptive capacity across five domains: the assets that people can draw upon in times of need; the flexibility to change strategies; the ability to organize and act collectively; learning to recognize and respond to change; and the agency to determine whether or not to change.
Fish Forever: A solution to coastal overfishing – delivered by empowering communities through clear rights, strong governance, local leadership, and participatory management – that protects essential fish habitat and regulates fishing activities to replenish and sustain coastal fisheries.
Goal: To deliver replicable and scalable community-rights based management across ten countries, using a global network of 500 local leaders to secure livelihoods for one million fishers, alleviate poverty, ensure food supply, and protect coastal ecosystems from chronic threats.
Fish Forever Countries: Philippines, Indonesia, Mozambique, Brazil, and the Caribbean Coast of Mexico, Guatemala, Belize, and Honduras.
Number of Fish Forever Sites: 81
Fish Forever is possible thanks to the support of many, including the following current donors: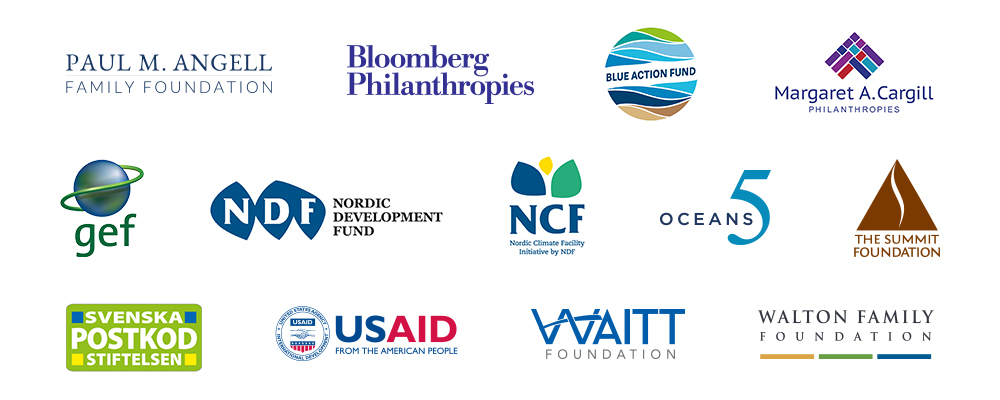 Under the Vibrant Oceans Initiative, Bloomberg Philanthropies supports Rare's coastal fishery reform work in Brazil and the Philippines.