Arlington, VA – Solution Search recently announced the winners of two prizes in its current contest, which is designed to unearth behavioral solutions to water pollution. On August 5, Solution Search announced that Sustainable Organic Integrated Livelihoods (SOIL) of Haiti as the Environmental Justice Prize Winner. On August 12, Rabab Luxor's Garbage Music Project was announced as the Youth Leadership prize winner coinciding with the United Nations' International Youth Day. Each organization was selected out of 100 submissions across 33 countries and will receive prizes of $10,000. The Solution Search grand prize winners will be announced September 23 during our virtual BE.Hive summit.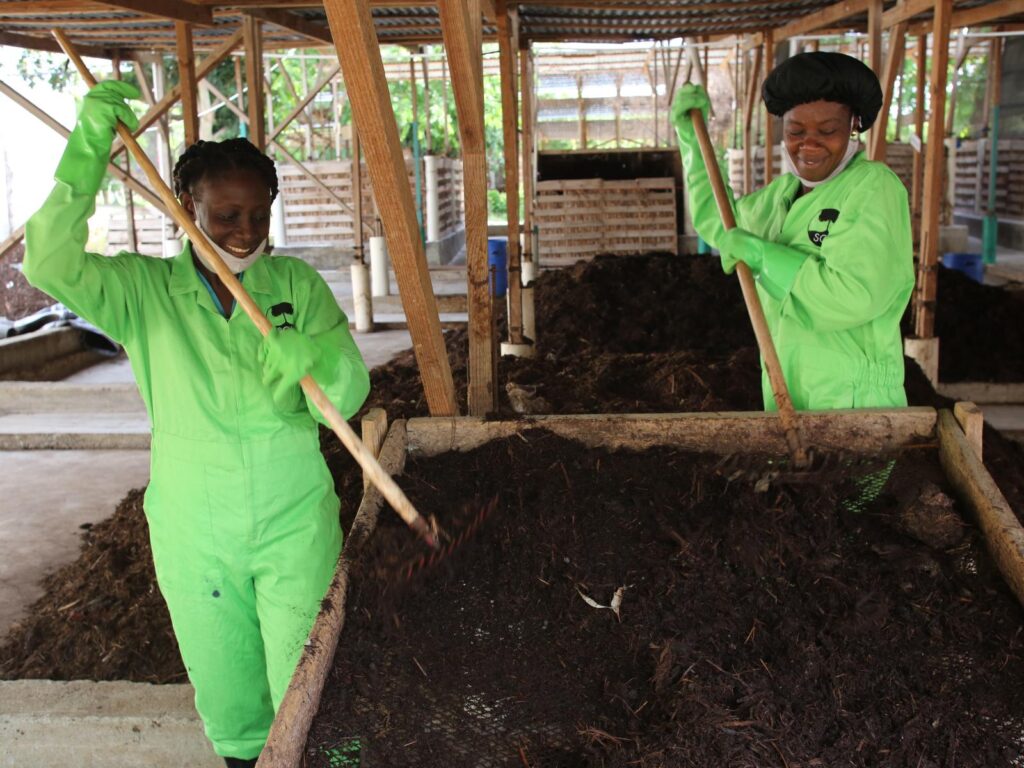 SOIL wins the Environmental Justice Prize
The Solution Search Environmental Justice Prize is awarded to the entrant that best achieves progress on environmental justice and addresses the disproportionate impact of water pollution on communities of color, indigenous groups and marginalized communities. SOIL provides dignified, ecological sanitation in vulnerable and underserved urban areas where traditional technologies have failed. The organization implemented a new technology called container-based sanitation (CBS), a system where toilets collect human waste in sealable, removable containers that are transported to treatment facilities when full. As part of SOIL's service, families pay a small monthly fee and SOIL provides toilets, waste collection and safe treatment of waste, transforming it into compost. To promote the use of its full-cycle sanitation services, SOIL surveyed customers to understand barriers to adoption and designed social marketing campaigns appealing to people's sense of pride.
Access to sanitation is a major challenge in Haiti, which has the lowest rates of access to improved water and sanitation infrastructure in the western hemisphere. Only 34% of urban Haitians having access to improved sanitation facilities and less than 1% of human waste safely treated.
"We are so honored to be recognized for this particular prize," said Eliza Parish, Director of Development for SOIL. "Vulnerable and underrepresented populations are too often left out of the environmental and climate conversations, yet are disproportionately affected by the impacts of climate change, water pollution and environmental degradation. We're proud to provide a solution that holistically addresses these impacts and advocates for equitable access to the most basic of human rights."
"We cannot truly achieve environmental justice without guaranteeing access to basic rights like sanitation for the most vulnerable communities," said Dr. Mustafa Santiago Ali, environmental justice advocate and a judge in the Solution Search contest. "I am inspired by organizations like SOIL who are tackling these inequities with innovative solutions that can catalyze greater change, and uplift those who have often been unseen and unheard. I am excited to be a part of Solution Search, which is not only raising awareness around the injustice of water pollution, but spotlighting solutions, as well."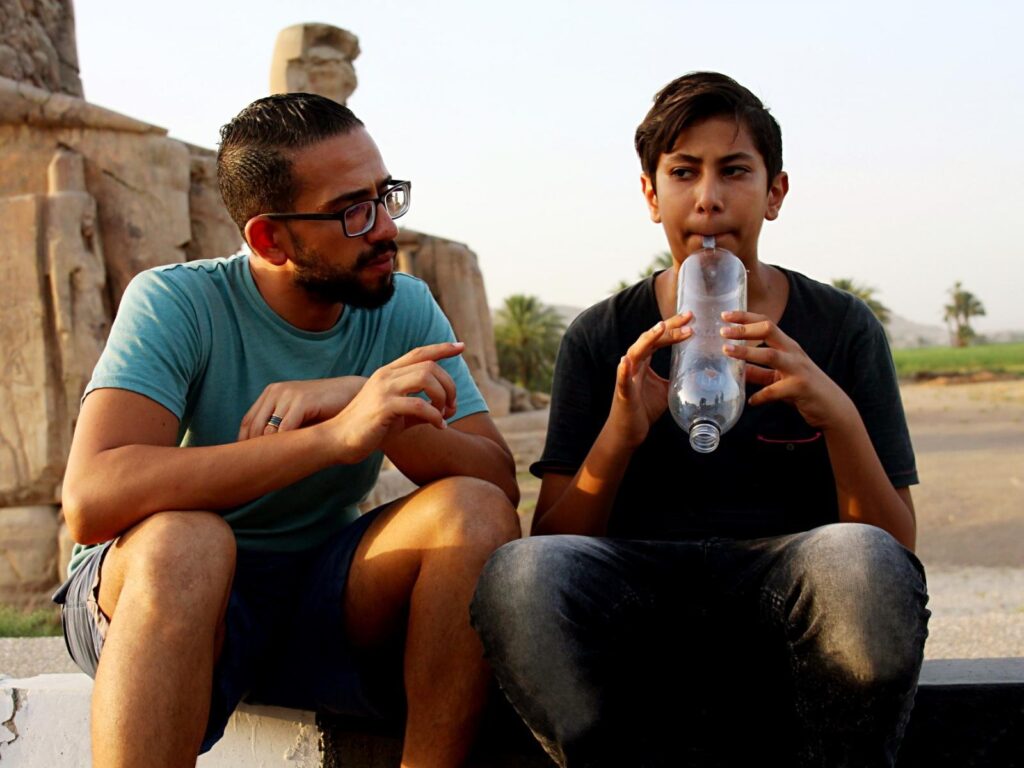 Rabab Luxor wins Youth Leadership Prize
The Solution Search Youth Justice Prize is awarded to the best entrant led by youth, 25 years or younger, that highlights the role of young people in developing solutions to water pollution. Rabab Luxor aims to empower youth from marginalized communities to use art and music to counter plastic pollution. It established the Garbage Music Project to help transform plastic waste into musical instruments. The project helps kids between the ages of 12 and 16 learn how to build these instruments and then master the use of them.
The project aims to tackle Egypt's plastic waste problem. Egypt is among the top global exporters of plastic waste, with approximately 150,000 to 390,000 tons ending up in the ocean each year. To date, thousands of youth have actively engaged in the project, and Rabab Luxor intends to grow the operation.
"Ultimately, the Garbage Music Project teaches children to appreciate the value of recycling and how waste can be used to bring beauty and music into their communities," says Shady Rabab, musician, and co-founder of Rabab Luxor. "The Youth Leadership Prize represents for us a big push forward and gives us hope and encouragement, in these dire times, to continue working on engaging and mobilizing youth around plastic pollution. We strongly believe that art in general and music in specific is a powerful means to engage youth, influence public behaviors and policy and build commitment to environmental sustainability and we are committed to continuing, with our allies in Egypt and abroad, to drum up solutions to plastic waste."
Solution Search: Water Pollution & Behavior Change
Solution Search: Water Pollution & Behavior Change is supported by Rare's Center for Behavior & the Environment, 11th Hour Racing's grant program, funded by The Schmidt Family Foundation, The Circulate Initiative, the Inter-American Development Bank, Lonely Whale, The Nature Conservancy, and Ocean Conservancy.
In addition to the Environmental Justice and Youth Leadership Prizes, Solution Search will also award two $25,000 grand prizes – The People's Choice and The Judges' Choice awards. These prizes will be announced during BE.Hive: Behavioral Solutions to Water Pollution, which will take place September 21-23, 2021. BE.Hive is an interactive virtual summit focusing on water pollution through the lens of human behavior. During this event, many notable environmental leaders, youth advocates, artists, social justice advocates, and behavioral scientists will demonstrate how behavioral insights can help to reduce water pollution, address environmental inequalities, and highlight a path towards protecting our planet's most valuable resource.
Learn more about BE.Hive and register for the multi-day event
ABOUT RARE
Rare drives social change for people and the planet. With a people-centered approach rooted in behavioral science and design thinking, Rare has inspired and empowered millions of people in over 60 countries around the world to shift their behaviors and practices so both people and nature thrive.
ABOUT SOLUTION SEARCH
An initiative facilitated by Rare's Center for Behavior & the Environment (BE.Center), Solution Search surfaces, spotlights, and accelerates existing solutions that use behavioral science to help solve the world's most challenging environmental issues. Since its inception in 2011, Solution Search has surfaced 886 solutions from 132 countries across all contests. Water Pollution & Behavior Change marks the sixth Solution Search contest. Previous contests included Climate Change Needs Behavior Change, Farming for Biodiversity, Reducing Our Risk, Adapting to a Changing Environment, and Turning the Tide for Coastal Fisheries. More information at solutionsearch.org.