Rare Conversations is a virtual salon series featuring live, engaging conversations that explore how behavioral insights are expanding the field of conservation.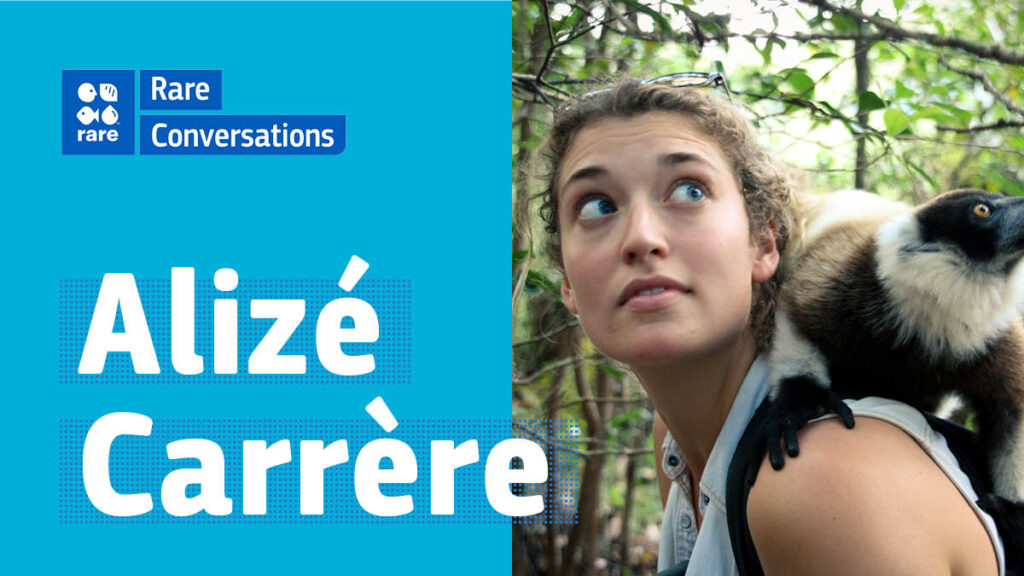 Rare Conversations with Alizé Carrère: Stories from the Frontlines of Climate Change
Thursday, February 3, 2022  •   11:00 am PT / 2:00 pm ET
Climate change is the perfect human problem. Its scale so big, we don't think we can make a difference. Its effects so distant that it masks the urgency. Its outlook so gloomy, it's easy to be demotivated. Storytelling is the antidote. It bridges divides, makes the abstract real, and inspires hope.
Alizé Carrère is a scientist, storyteller, and creator of the new PBS series ADAPTATION. On February 3, she'll join our Rare Conversations series to share inspiring stories from the frontlines of climate change and why she tells them.
Speakers
Alizé Carrère
National Geographic Explorer & filmmaker
Larissa Hotra
Director of Content, Rare
---
Rare inspires change so people and nature thrive. As the leading behavior change organization in conservation, we believe that for every environmental challenge on the planet today, people are both the problem and the solution. To solve these challenges, we must start behaving differently.
Subscribe to our e-updates to stay in the know about future Rare Conversations and other events:
Explore Past Rare Conversations
Stay Connected
Sign me up for occasional emails on Rare's programs and how I can support their mission. I know I can unsubscribe at any time.