Rocky Sanchez Tirona Takes the Helm

Rocky Sanchez Tirona is the new head of Rare's Fish Forever program. She was part of its initial development and oversaw its remarkable growth in the Philippines. In this Rare Quotes video Q&A, she discusses the ocean-climate connection, what it takes to revitalize coastal fisheries, and what drives her to do the work.

An Insider's View to Designing Marine Reserves

Bringing fishers into the process of co-designing fishing areas, including where to place no-take reserves, is core to Rare's Fish Forever program. In this visual story, we take you inside the design process that is empowering coastal communities.

Mangroves, Mothers and Marisqueiras

Mangroves are a source of pride and belonging for women on Brazil's Amazon coast. Mothers of the Mangroves is a four-part video series that explores the fundamental roles many women play as coastal guardians in northern Pará state. It is a call to action to conserve this precious resource before it's too late. 

Santafeños Sail Once Again

Santa Fe hosted its second annual sailboat race to celebrate the Honduran municipality's artisanal fishing culture. It was the backdrop to a day of action for the national Fishing For Life campaign and included local fisher commitments to fish responsibly and respect the Cayo Blanco marine reserve, a joint formal request to declare a municipal "managed access area," and placement of its first buoy. 

Program Round-up

Science & Tech: Rare has made substantial progress on tools to help manage small-scale fisheries more effectively, including the Network of Marine Reserves Planning Tool, Fisheries Assessment Tool, Socioeconomic Background, and the OurFish app (v3!)… Read more

Program Progress: Key ecological indicators improve (Mozambique), registering fishers (Guatemala and Palau), more mayor signatories to the Coastal 500, formalizing community-based coastal enforcement (Indonesia), reviving a coastal intergovernmental alliance (Philippines), new biophysical data (Palau)… Read more

Credit: Keith Ellenbogen

Biodiversity needs every tool in the box: use OECMs

Marine Protected Areas are an excellent tool for preserving ocean ecosystems. But they're just one tool in our toolbox. In an article for the journal Nature, Rare joined WCS, WWF, and others to highlight how other tools like the "Managed Access with Reserve areas" implemented with our Fish Forever partner communities effectively balance protection and community resilience.
Fish Forever Round-up
Our Global Network
*Real-time program data. For more details, see https://portal.rare.org.
---
Global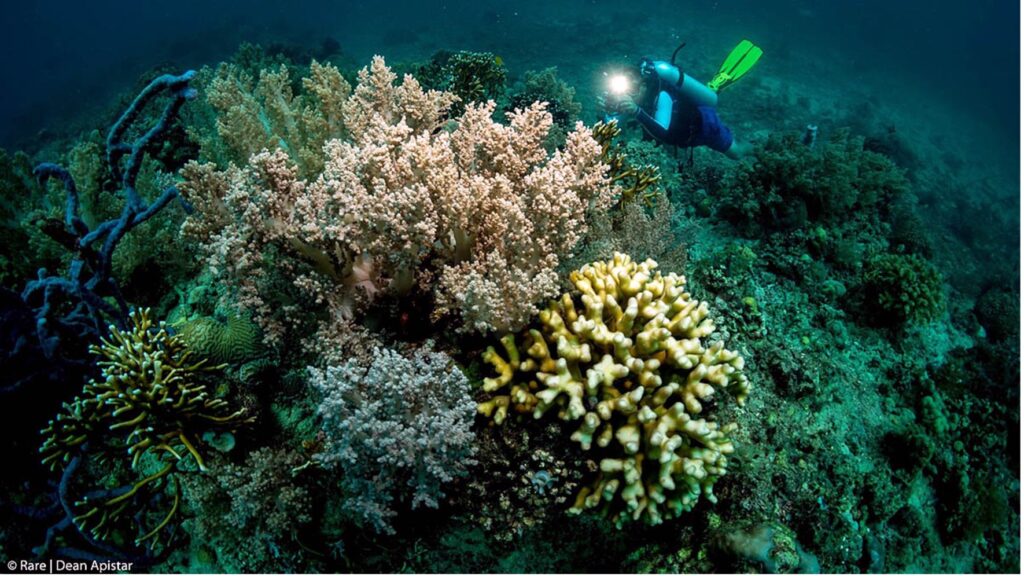 Science & Tech: Rare has made substantial progress on tools to help manage small-scale fisheries more effectively. Our Network of Marine Reserves Planning Tool visualizes spatial data, like larval dispersal import and export sites, critical habitat cover, and existing fishing grounds to help users delineate reserve networks. The Fisheries Assessment Tool helps users deep-dive into the OurFish app (v3) data to make science-backed fisheries management decisions and inform Adaptive Fisheries Management Plans. The Socioeconomic Dashboard summarizes information collected through the household surveys, including data on livelihoods, food security, financial resilience, fisher knowledge and attitudes, participation in fisheries management, and perceptions of current management approaches. Check out all our tools and data on the Fish Forever Data Portal.
Policy: Rare's policy team celebrated World Mangrove Day (July 26) by contributing to global policy papers, e.g., the newly launched State of the World Mangrove Report, which provides the latest information about global mangrove extent, global and local policy opportunities, and community mangrove stories in Fish Forever countries. Rare also contributed to the Guidance on Mangrove Indicators in the Post-2020 Global Biodiversity Framework to provide a technical look at the indicators needed for mangrove conservation in the context of the Convention on Biological Diversity's global biodiversity framework.
Mozambique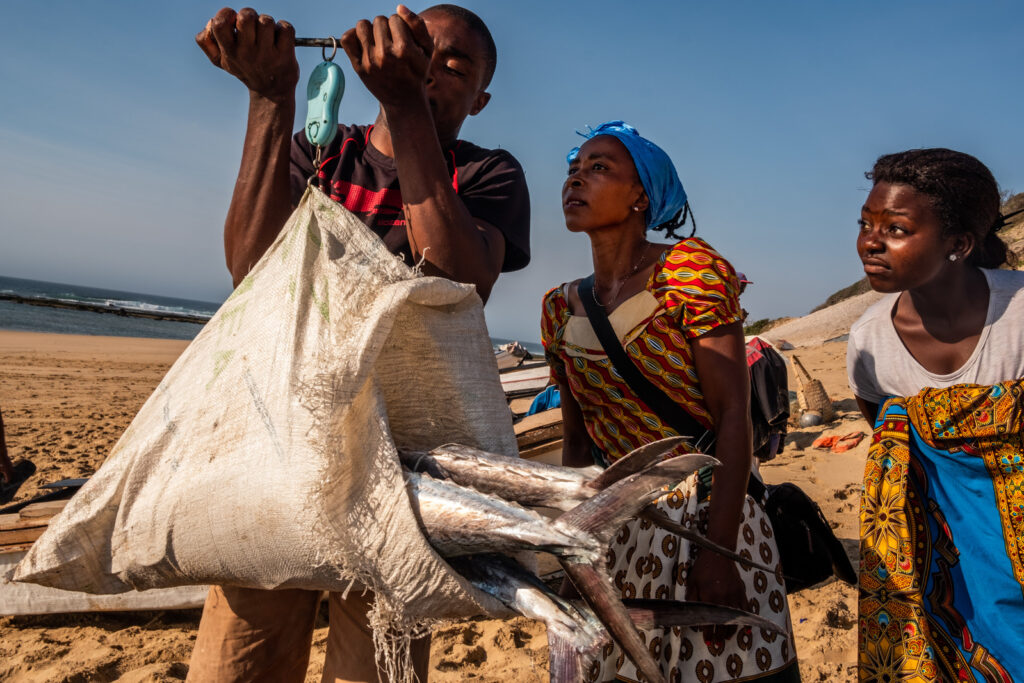 Survey data shows improved marine ecological indicators since 2018: New habitat cover survey data, recently conducted and compared to baseline data from 2018, shows an improvement in key ecological indicators, including fish abundance and diversity, in Mozambique's proposed community-managed access areas with reserves. In Zavora, for example, from 2018-present, fish abundance increased from 241 fish individuals/m2, 14 fish families, and 32 species in 2018 to 309 individuals/m2, 19 families, and 41 species. This dataset is a promising indication of the program's success, even with reserve declaration awaiting government approval.
Pacific Islands: Palau and Federated States of Micronesia (FSM)

New biophysical datasets inform a proposed managed area in Palau: Palau's International Coral Reef Center recently completed biophysical datasets that inform the abundance, makeup, productivity, and resiliency of the proposed managed area for Melekeok State and provide information for stakeholders. Fisheries management authorities and practitioners will use it to showcase the importance of sustainable fisheries management practices and managed access areas with reserves for Meleok's fishing communities. The local government will base its management decisions and policies on this data. Stakeholders will use it to gauge future impact. And the datasets will inform reserve design maps, climate change vulnerability assessment reports, and Palau's national campaign for coastal fisheries sustainability.
Formulating Palau's national fisher registration strategy: Fish Forever in Palau is developing a national campaign to register the country's small-scale fishers. To ensure the success of local to national registration campaigns, program staff are currently reviewing household survey data to assess barriers to registration and existing registration systems, processes, and enabling policies or regulations. The program aims to launch the campaign by Our Oceans 2022 in Palau.
Facilitating Fish Forever in 5 FSM municipalities: Rare's implementing partner in FSM, The Micronesia Conservation Trust (MCT), signed a contract with five municipalities to hire Natural Resource Coordinators to facilitate the Fish Forever program with coastal fishing communities. The Fish Forever team also held an orientation for these Coordinators, alongside new local government partners, to plan and design program implementation in these municipalities.
Brazil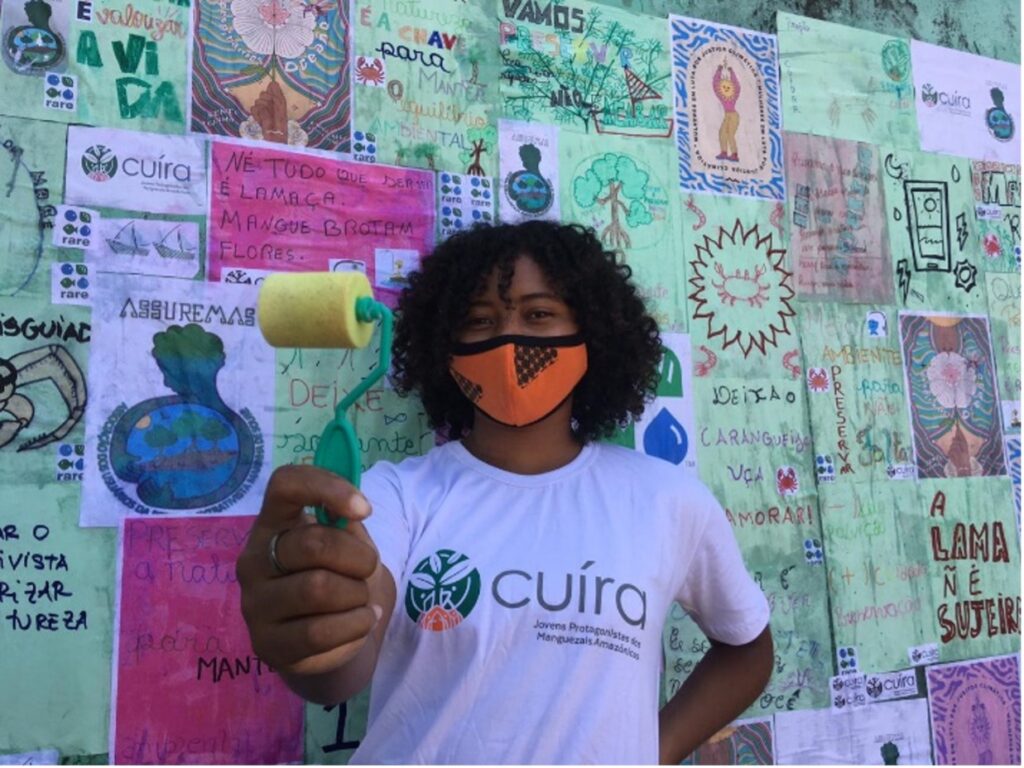 Growing up in the Mangroves + the #GreenJuly campaign: Monique Lima is a Brazilian marisqueira and daughter of the female shellfish collectors featured in the 2017 story, "Revival in the Mangroves." She recently reached out to Rare to share an update about growing up conserving mangroves and what it means for her now. Fish Forever featured her story on this year's World Mangrove Day (July 26). Rare in Brazil also featured the national #GreenJuly campaign, launched by Brazil's Local Associations of Marine Extractive Reserves (AUREMs) (with support from Fish Forever, CONFREM, and ICMBio) to bring attention to mangrove conservation. Initiatives during the campaign included celebrity endorsements, virtual events, and pledging.
Eight mayor signatories to the Coastal 500: With support from Semas, Fish Forever visited 16 coastal municipalities in Pará state to present the Coastal 500 public leadership network. To date, 8 mayors (from Viseu, Augusto Corrêa, Santarém Novo, Maracanã, Marapanim, Magalhães Barata, São João da Ponta and Colares) have signed an agreement to commit to developing artisanal fishing in their municipalities, joining over 100 other mayors and local leaders in Fish Forever's countries. The signatories' next steps include training municipal public managers on various aspects of artisanal fishing in Brazil and helping each develop a plan to support the sector.
Using WhatsApp to enhance financial education in coastal communities: Over 500 fishing community members in Pará state enrolled in Fish Forever's financial literacy course in July. The 316 active participants engaged in the course (67% women and 45% between 18 and 30 years old) watched the video lessons and carried out activities with support from a Rare facilitator. The course is conducted by WhatsApp (with a supplementary printed booklet), divided into six modules over four weeks.
Philippines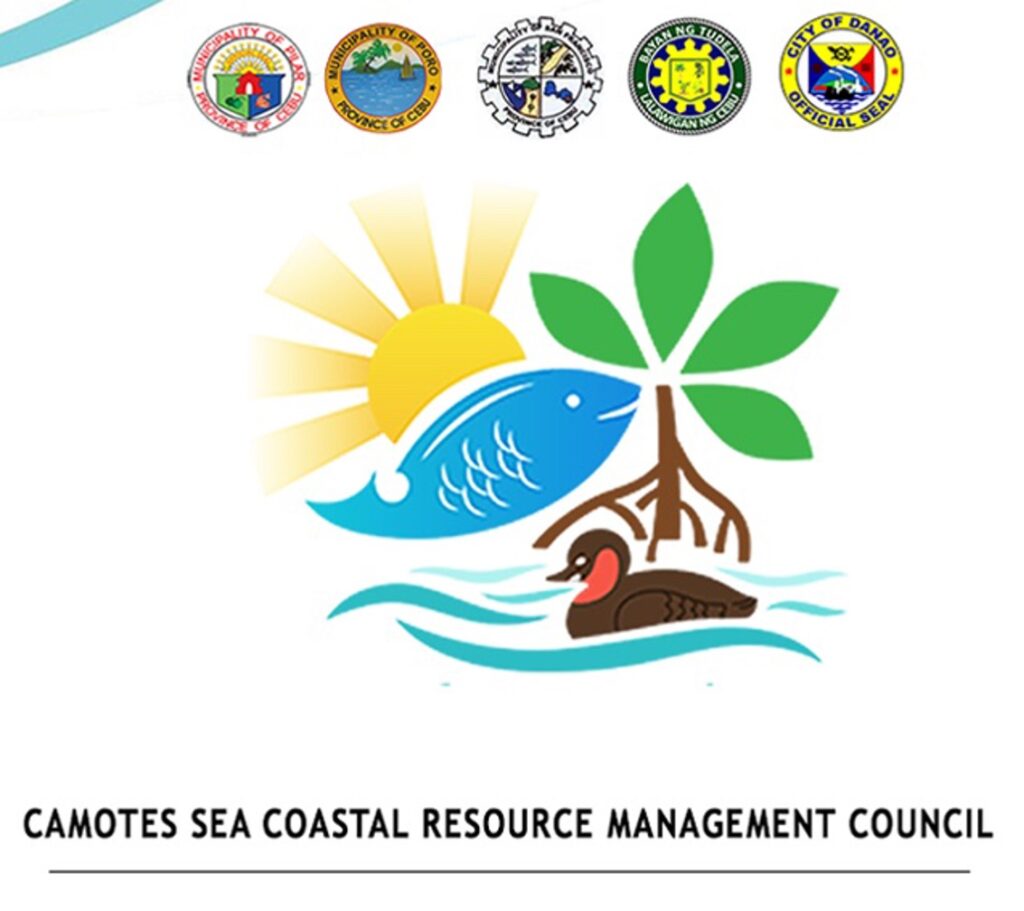 Improving the coastal fisheries value chain: Rare has been holding a series of discussions with local government partners and communities from four coastal municipalities to identify the challenges small-scale fishers face from the coronavirus pandemic. Rare is also consulting experts on capture fisheries, aquaculture, business modeling, enterprise development, and impact investing to learn how to improve the sector's value chain. Solutions identified include: setting up cooperatives and village markets to strengthen fishers' access to buyers, setting up a one-stop shop for fishing equipment, additional post-harvest facilities such as cold storage, and better systems for monitoring fish catch and weather to ensure fishers' safety. Rare's partner communities will pilot test solutions focused on projects that promote ecosystem-based adaptation.
Reviving the Camotes Sea Alliance: Mayors from four towns in the Camotes Islands and Danao City in mainland Cebu revived their inter-government alliance in July and pledged to support creating a network of marine protected areas in the Camotes Sea. They signed a memorandum of agreement and pledged to allocate funds for various activities, including a fisher registration system, unified municipal ordinance, joint patrols, and habitat protection. The consolidated effort is expected to reduce threats to marine biodiversity and improve fish biomass in the Camotes Sea Protected Landscapes and Seascapes.
Mongabay features Fish Forever in the Philippines: Mongabay recently interviewed Rare partner, the Pilar Municipal Marine Park in Cebu's Camotes Islands, and Rare staff member Dennis Calvan. The comprehensive story about marine reserves in the Philippines articulates how Fish Forever's strategies protect livelihoods and ensure food security in coastal communities. Read the story here.
Indonesia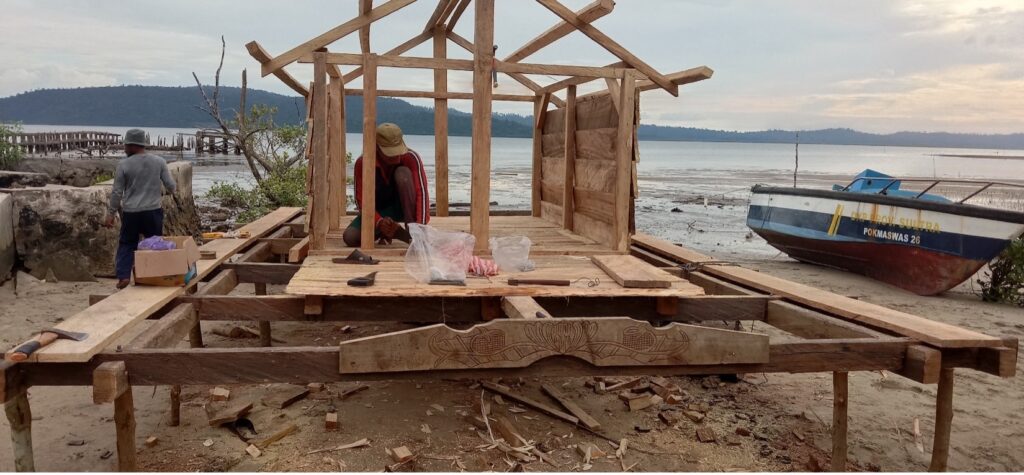 13 small grants to fisheries management bodies: With support from the Walton Family Foundation, Fish Forever in Indonesia has allocated 13 small grants to small-scale fisheries management bodies. The grants are used to erect surveillance posts, purchase boats for surveillance, establish community businesses that sell fishing gears and other needed equipment for sustainable fishing, and adopt regulations related to established managed access and reserve areas.
Finalizing community-based enforcement of coastal waters: In Southeast Sulawesi (SES) province, the central government manages coastal marine surveillance and enforcement.  Rare and SES have developed a joint strategy providing fisheries management bodies with instructions and authority to conduct community-based enforcement of the province's managed access areas. The instructional document, which covers enforcement processes, including surveillance procedures, data and information collection, reporting procedures, violation processes, and sanctions, awaits formal approval and adoption by the province's Head of Fisheries Office.
Mesoamerican Reef (MAR)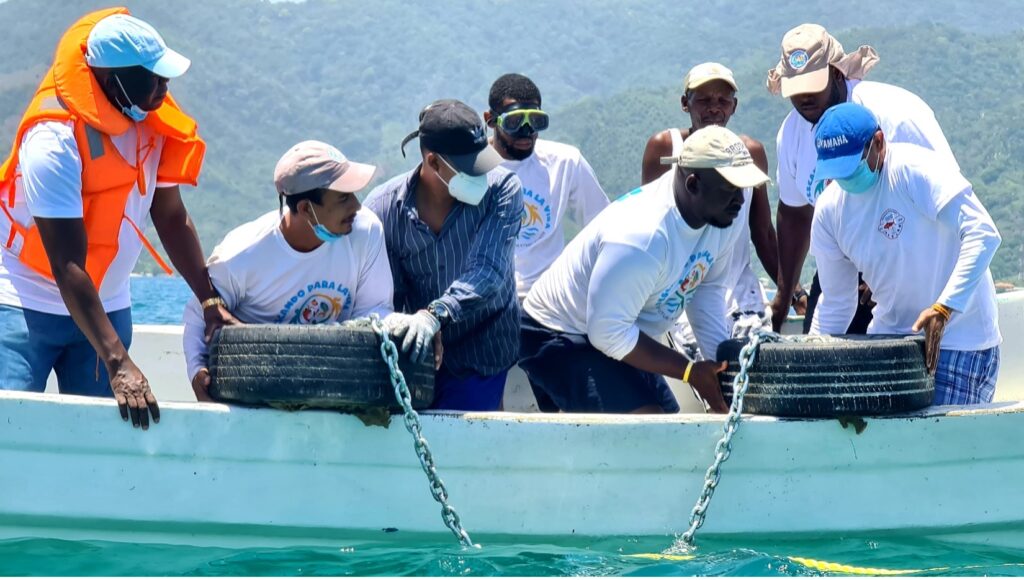 Fishers register for the first time in Guatemala: In partnership with the Guatemalan Fisheries Department, IUCN, and local implementing partner Semillas del Océano, Rare supported an unprecedented drive to register fishers in Guatemala's Caribbean coast. For the first time in over a decade, 761 fishers across 16 coastal communities officially registered as marine resource users. Fisher registration is an essential component of effective management. This information will help fisheries stakeholders—from fishers to the national government—make informed decisions on sustainable and efficient local fisheries management.
Financial literacy curricula debuts in Honduras: Rare recently hosted a workshop to help government and implementing partners learn and apply tools and resources to help fishing households better manage their finances and save and invest for the future. The workshop marked the official launch of Fish Forever's financial literacy curricula in Honduras and featured a visit to La Sabana's savings club (remember them from this story?). In the upcoming months, our partners will replicate their learnings in dozens of communities across Honduras, helping them improve their resilience, retain wealth, and break vicious debt cycles that drive poverty and overfishing.
Buoys installed to demarcate no-take reserves—and empower stewardship: Over the last few months, Honduran fishers from Omoa, Puerto Cortés, and Santa Fe municipalities built and installed buoys that demarcate their no-take reserves and facilitate compliance. Forgoing time at sea, fishers joined Rare, partner CEM, and local and national government staff to construct the buoys out of tires, cement, and other local materials. As powerful behavioral tools, buoys remind users that no fishing is allowed inside the no-take and make infractions more observable, encouraging fewer incursions. Including fishers in the buoys' construction is also essential to promote behavior change and stewardship and will become increasingly crucial as Honduras's network of no-take reserves increases.
---
FIELD-BUILDING RESEARCH
*indicates research that includes Rare staff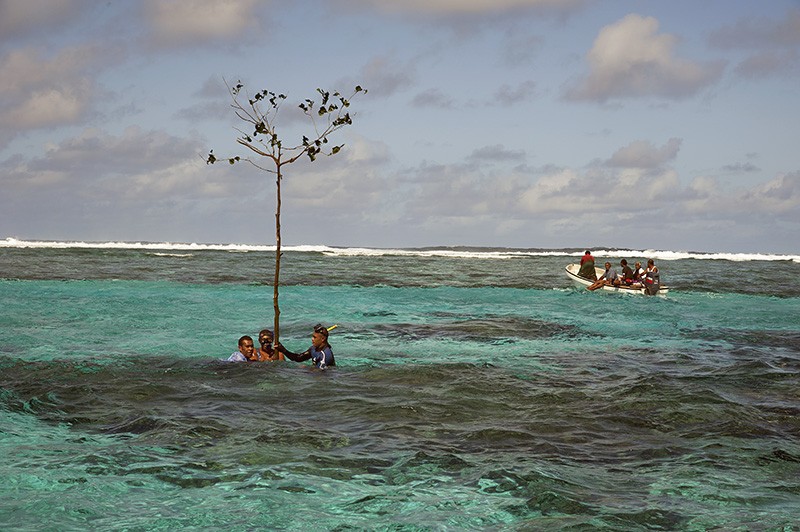 *Biodiversity needs every tool in the box: use OECMs (July 2021)
Gurney, Georgina G., et al. (2021) Biodiversity Needs Every Tool in the Box: Use Oecms. Nature, vol. 595, no. 7869, pp. 646–649., doi:10.1038/d41586-021-02041-4.
Protected areas are an essential approach to conserving marine life. They have been adopted rapidly within the past decade, yet some fail to be equitable or effective. Gurney et al. assert that complementing protected areas with other effective area-based conservation measures, or OECMs, could be the ultimate key to achieving the global goal to conserve 30% of the planet by 2030. By including OECMs when measuring progress against the 30 x 30 goal, we may be able to both conserve biodiversity and ensure a more equitable approach to conservation decision-making and accommodate the way communities use the seascape. To realize this potential, the scientific community, local managers, and CBD parties need to come together to identify more precise ways to determine OECMs contribution to sustaining biodiversity.
 The mismeasure of conservation (August 2021)
Robert L. Pressey, Piero Visconti, Madeleine C. McKinnon, Georgina G. Gurney, Megan D. Barnes, Louise Glew, Martine Maron (2021) The mismeasure of conservation. Trends in Ecology & Evolution, vol. 36, no. 9, pp. 808-821.
This study assessed a sample of funding programs and strategies supporting conservation areas (CA) to categorize the proposed measures for evaluating progress towards conservation targets. The authors found that assessing the impact of CAs was neglected or scarce. The authors assert that although the world has more protected areas than ever before, biodiversity is not being protected at a parallel rate, primarily since our attention in evaluating CA effectiveness is focused on the attributes of CAs, such as inputs and outcomes rather than impacts. The paper distinguishes a clear difference between outcomes and impacts. While methodological challenges persist in assessing impact, Pressey et al. emphasize that the uncertainty must not impede our aspiration to understand whether CAs deliver their fundamental purpose. Embedding impact evaluation into CA planning and funding will allow us to maximize future impact by improving management and enforcement in existing CAs, creating new CAs strategically, and managing all effectively.
 Blue Carbon Ecosystem Services Through a Vulnerability Lens: Opportunities to Reduce Social Vulnerability in Fishing Communities (August 2021)
Quiros, T. E., et al. (2021) Blue Carbon Ecosystem Services Through a Vulnerability Lens: Opportunities to Reduce Social Vulnerability in Fishing Communities. Frontiers in Marine Science, vol. 8, doi: 10.3389/fmars.2021.671753
Coastal marine habitats that provide benefits to humans are referred to as blue carbon ecosystems. One key ecosystem service blue carbon ecosystems provide, namely seagrass and mangroves, is access and provisioning of seafood, which immensely benefits coastal communities- particularly those whose livelihoods and food security are dependent on seafood. This study commissioned a socio-ecological approach in 10 local communities in Busuanga Island, Palawan Province, Philippines, to understand the level of vulnerability in these areas when considering how climate change may impact blue carbon ecosystem benefits. They found that ecologically, seagrass and mangroves are deemed healthy with low patchiness and high continuity. Yet, both ecosystems have highly sensitive fisheries when using catch per unit effort and catch composition as sensitivity indicators. Socially, rural communities had less exposure and were less sensitive to a loss of ecosystem services/seafood provisioning than urban communities. The paper emphasizes that conservation interventions may be necessary to mitigate community sensitivities and enhance adaptive capacity concerning community use of blue carbon ecosystems.
 Marine conservation across protected area boundaries (August 2021)
Krueck, N. C. (2021). Marine conservation across protected area boundaries. Nature Ecology & Evolution. https://doi.org/10.1038/s41559-021-01503-2
This article by Nils Krueck references a study from Nature Ecology & Evolution by Ohayon et al. to emphasize the importance of managing fishing around no-take marine protected areas (MPAs) given the significant impact on the conservation potential of an MPA. Specifically, Ohayon et al. results suggest many MPAs are likely to only reach 50% effectiveness, as mobile species, larvae, and sedentary species near MPA boundaries are likely to travel to adjacent fished areas. These fish movements in and out of the MPA impact the area's ability to conserve the species within, with protection decreasing from the center of an MPA outward and beyond its boundaries. This phenomenon is referred to as the boundary effect, and Ohayon et al. estimate the effect extends as far as 1 km into MPAs. Krueck suggests we focus on studying population biomass, density and ecosystem functioning with this boundary effect at the forefront of evaluation to grasp an MPA's true impact. Additionally, Krueck recommends buffer zones around MPAs could be useful as Ohayon et al. suggest but cautions that data availability for MPAs with buffer zones is scarce. Therefore, the protection level is unclear.
Fish Forever: A solution to coastal overfishing – delivered by empowering communities through clear rights, strong governance, local leadership, and participatory management – that protects essential fish habitat and regulates fishing activities to replenish and sustain coastal fisheries.
Goal: To deliver replicable and scalable community rights-based management across ten countries, using a global network of 500 local leaders to secure livelihoods for one million fishers, alleviate poverty, ensure food supply, and protect coastal ecosystems from chronic threats.
Fish Forever Countries: Philippines, Indonesia, Mozambique, Brazil, Honduras, Guatemala, and the Pacific Island countries of Palau and the Federated States of Micronesia.
Fish Forever is possible thanks to the support of many, including the following current donors: