Indonesian Minister Praises Fish Forever for Bridging Fishers and Government
Commits to being Rare's counterpart in improving communication with fishers
September 3, 2020
Over the last decade, Rare's coastal fisheries program, Fish Forever, has found welcome waters in Indonesia. After early success working directly with small-scale fishers to shift their behaviors toward more sustainable practices, Rare has partnered with Indonesia's Ministry of Marine Affairs and Fisheries (MMAF), as well as regional and district governments, to maximize its impact in the fishing-dependent nation. The partnership has helped ensure more effective coastal fisheries management, as well as meaningful community participation in the management of marine resources.
On August 26, the partnership took a significant step forward when MMAF Minister, Edhy Prabowo, invited Rare Indonesia Vice President, Taufiq Alimi, and Arwan Rukma, Rare's Director of Programmatic Policy, and Hari Kushardanto, Rare's Program Implementation Director to present progress on Rare's community-based, locally-led approach to coastal fisheries management. While Minister Prabowo took office in November 2019, the COVID-19 pandemic prevented Rare from meeting with him until now.
During the meeting, Alimi, Rukma and Kushardanto highlighted Fish Forever's distinct approach—establishing a system of "managed access" where local fishers enjoy exclusive rights to local waters while also setting aside adjacent areas of water as "no-take" reserves where fishing is off limits and fish populations can recover. They also pointed out other programmatic elements, key to financial and market inclusion of fishers, such as improving financial resilience within the fishing community by establishing Savings Clubs and training members in financial literacy.
Following the meeting, Minister Prabowo affirmed his commitment to being "Rare's counterpart" in improving communication with fishers and ensuring greater economic benefits for fishing communities. Minister Prabowo stated how Rare and the Ministry share the same goals of supporting small scale fishers to improve their livelihood and to sustain the coastal fishery.
"I find Fish Forever as an effective tool to bridge communication between government and fishermen for their more meaningful participation in the decision-making process related to the management of fishery marine resources," said Minister Prabowo.
The MMAF followed up with an official statement praising Fish Forever's ability "to generate fishermen's participation in the decision-making process related to the management of fishery and marine resources which are the source of livelihood for coastal communities."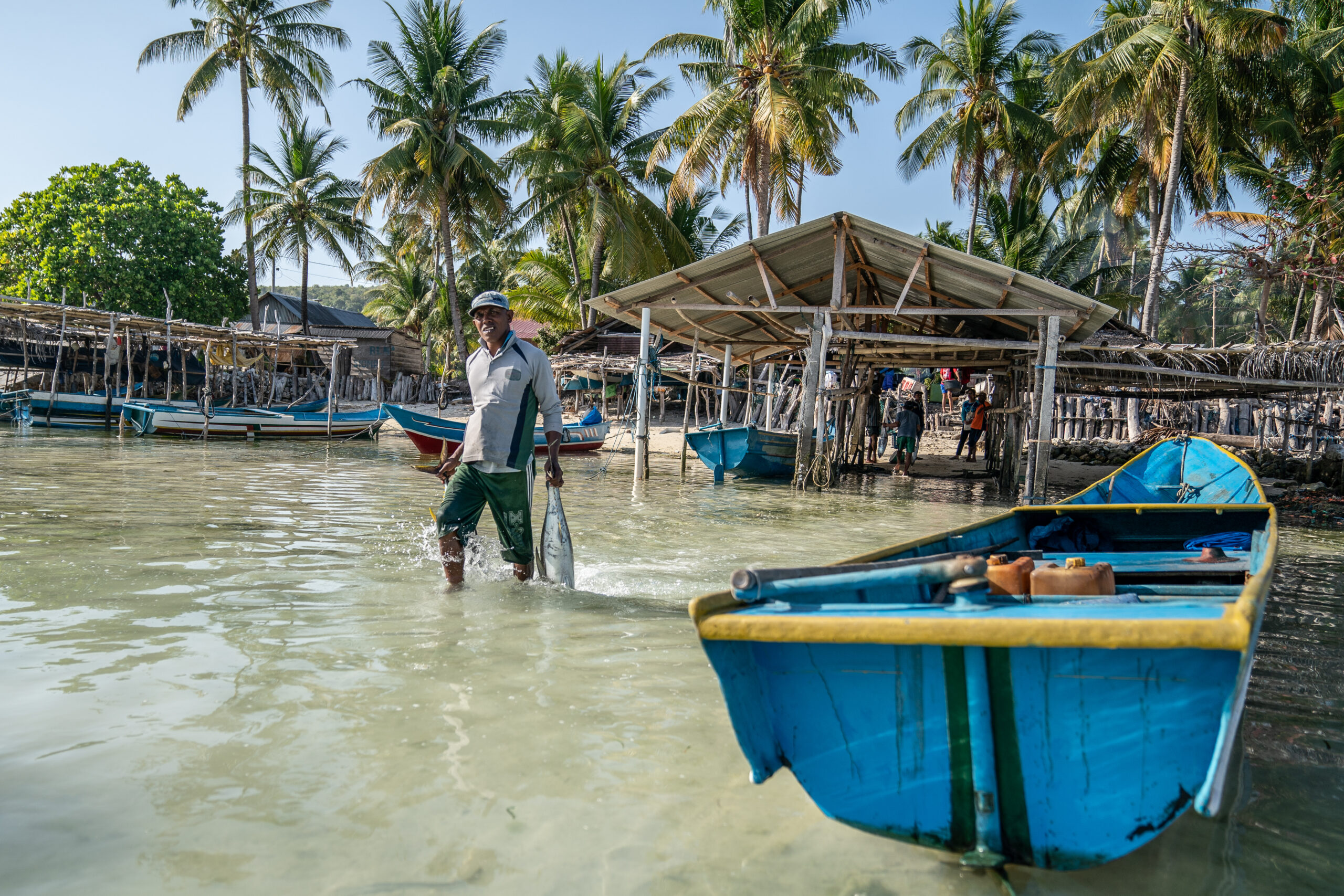 The commitment is the latest example of Rare's success in making Fish Forever part of Indonesia's approach to safeguarding its coastal fisheries. Indonesia had previously incorporated Managed Access with Reserves – the community-led management system at the core of Fish Forever's approach – into its national development plans for meeting the global Sustainable Development Goals.
The government's recognition of the value of Rare's Fish Forever approach is a remarkable milestone for Rare and coastal fishers in Indonesia– a country where 80 percent of its 2.4 million fishers are small-scale fishers.
To date, Rare has worked with over 250 communities across the country, reaching over 37,000 fishers and protecting over 244,000 hectares of coastal ocean waters.