An Interactive Summit
On Tuesday, March 19, Rare and National Geographic Society hosted BE.Hive: Climate Change Needs Behavior Change, a day-long summit exploring climate change through the lens of human behavior. But this wasn't your standard affair. Before a live audience of nearly 400 people, with 100 more joining in via live stream, climate experts, behavioral scientists, entrepreneurs, conservationists, and even a Saturday Night Live cast member came together for a day of hope, solutions, and the unexpected.
There was comedy, a game show, magic tricks, and chocolate-covered crickets. Just your typical climate change summit, right? Here's a recap of the day that was.
1 Million Women, Solar Sister win Solution Search
BE.Hive culminated in the announcement of the winners of Solution Search, a global contest to identify, spotlight, and reward promising and proven approaches to helping people reduce their greenhouse gas emissions. Solar Sister, an initiative to empower sub-Saharan women as renewable energy entrepreneurs, won the Judges' Choice award. 1 Million Women, an Australian-based organization creating a women-led movement to reduce energy usage, won the People's Choice award. Meet these inspiring, women-led organizations who took home the top prize.
About Solution Search Awards
Our worldwide Solution Search contest attracted over 200 entries from 46 countries that demonstrate the power of behavior change to address global climate change. Ten amazing finalists will join us at the Climate Change Needs Behavior Change summit as we crown two grand prize winners live on stage.
Solution Search Partners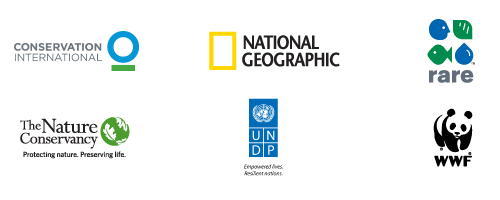 The Behavior Beat – A monthly newsletter from Rare's Center for Behavior & the Environment sharing insights and ideas from the intersection of conservation and human behavior.